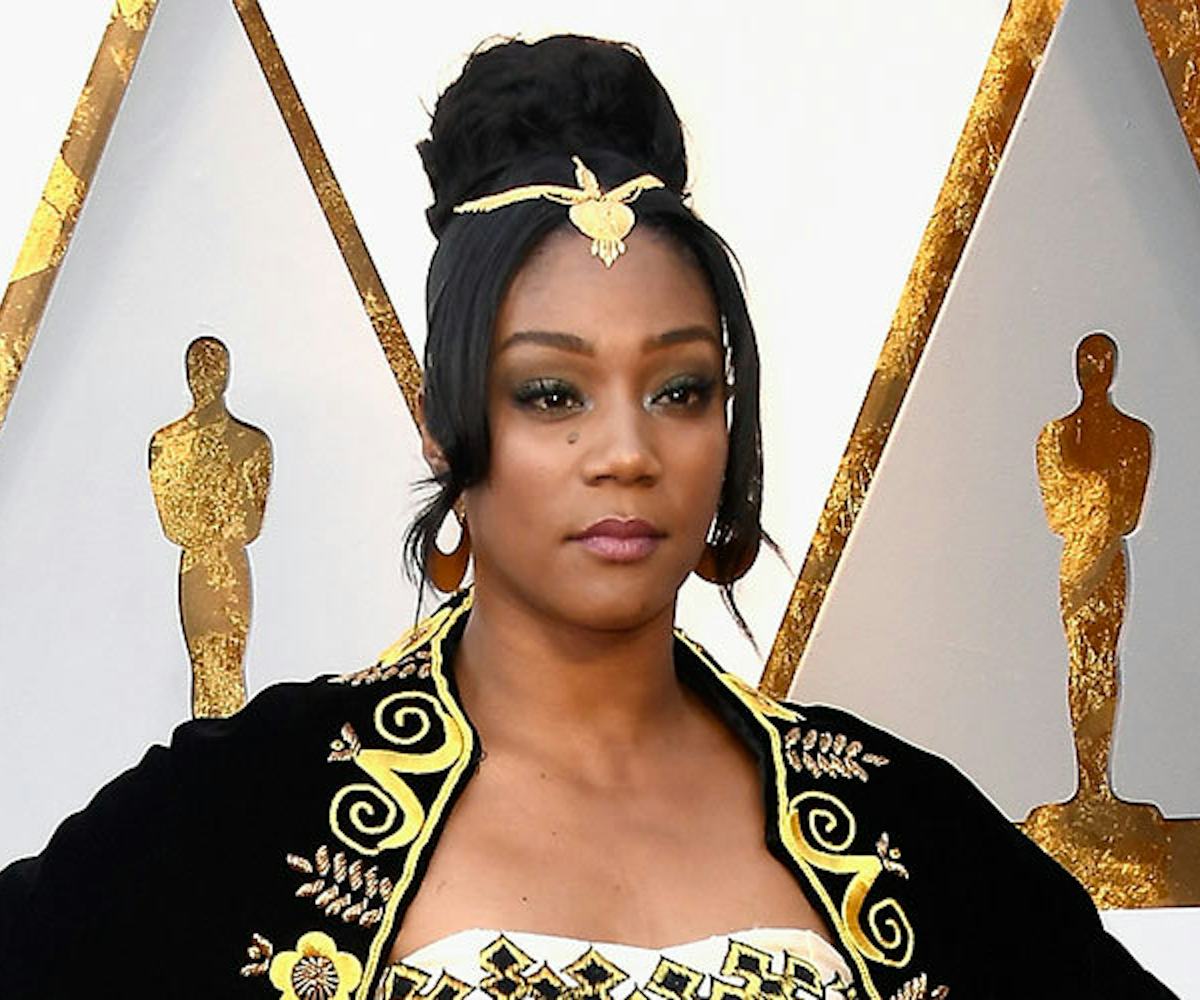 Photo by Frazer Harrison/Getty Images
Glossier Debuted A New Must-Have Product On The Oscars Carpet
We mean, the #Gloscars Red Carpet
When Beyoncé teases, the world listens. The mystery Glossier product Mrs. Knowles-Carter wore to the Grammys red carpet made a second appearance at the Academy Awards this evening—six times, exactly.
The Lidstar shimmering eye glow was worn by Tiffany Haddish, Allison Janney, Greta Gerwig, Tracee Ellis Ross, Maya Rudolph, and Rosie Huntington-Whiteley. No official press release has been sent out, but a little stalking of the #Gloscars tag showed the six shades the product will come in: a shimmery purple called Lily, a silvery-blue called Moon, a magenta called Slip, a shiny burgundy called Cub, a deep lavender called Fawn, and a gold-green called Herb. Based on the red carpet shots of each actor wearing it, Lidstar is more like a highlighter-turned-eyeshadow than just your run-of-the-mill eye color. Let the layering magic begin.
Lidstar and all its six shades will be available at Glossier and Glossier.com starting tomorrow, Monday, March 5. Between this and Glossier's new Solution, our apologies to your wallet in advance.