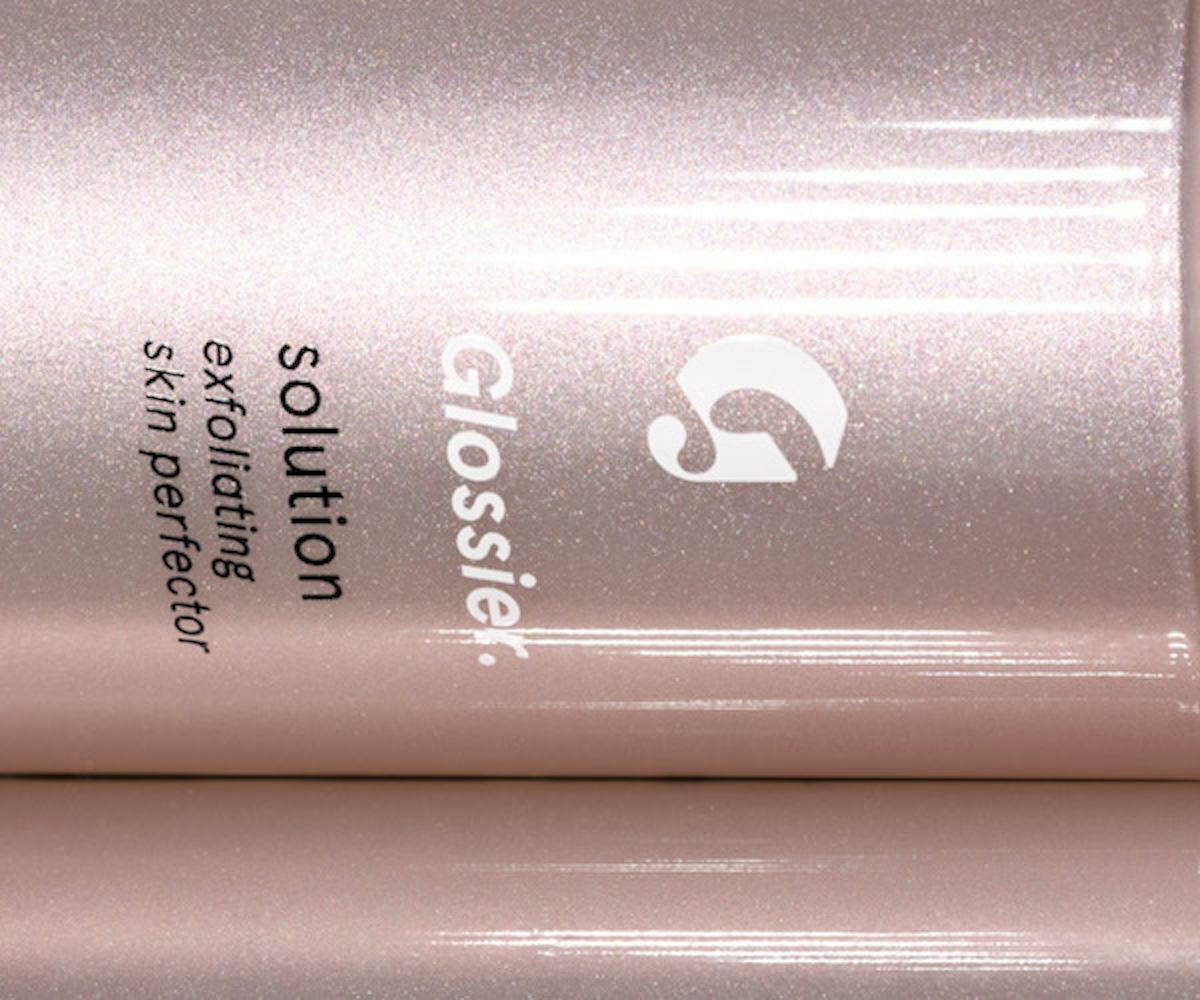 Photos courtesy of Glossier
Here's Everything You Need To Know About Glossier's New Product
For one, it's launching today
We were all ears earlier this month when Glossier gTEAM member Manouska Jeantus spilled the beans on the beauty brand's next endeavor: an acne-treatment product. As most of us don't have naturally flawless skin, we were excited to see the cult favorite brand tackle one of our most pressing complexion concerns. Without sharing too many details, Manouska wrote how the brand's mysterious new liquid exfoliator has changed the texture and brightness of her skin for the better while reducing the number of breakouts.
And, now, the moment we've been waiting for: Solution is here! The brand is calling its newest innovation a skin perfector, as its exfoliating power not only wipes out acne but minimizes pores while evening tone and texture. How, you ask? All thanks to a perfectly balanced concoction of three acid actives: AHA, BHA, and PHA.
If you're not so sure what these guys are capable of, here's a quick refresher. AHA, or glycolic and lactic acid, helps break down the water bonds that keeps dead skin cells clinging to our healthy skin, leaving you with a fresh complexion and making lines and imperfections less noticeable. BHA, or salicylic acid, clears excess sebum and debris from follicles, thus unclogging the pores and reducing breakouts. PHA, or gluconolactone, is an extra-gentle exfoliator that moisturizes and conditions the skin. The formula also includes a combination of pure aloe, glycerin, and niacinamide to soothe the skin and prevent any irritation.
In less technical terms, Solution will bless you with the perfect, clear facial canvas, allowing for better product absorption and smoother makeup application (and, of course, fewer breakouts!).
Oh, and it actually works! After a four-week, daily-use trial released by the brand, it found that three out of four users noticed cleaner and softer skin after just 24 hours; smoother, brighter, and clearer skin after one week; smaller pores, fewer blackheads, and more glowing skin after two weeks; and unclogged pores and reduced redness after three weeks. Ninety-four percent of daily users with acne-prone skin noted clearer skin after the entire four weeks. Yes, please.
Solution launches today on Glossier.com for $24 a bottle. You can also snag a pack of cotton pads—perfect for easy application—for $4.