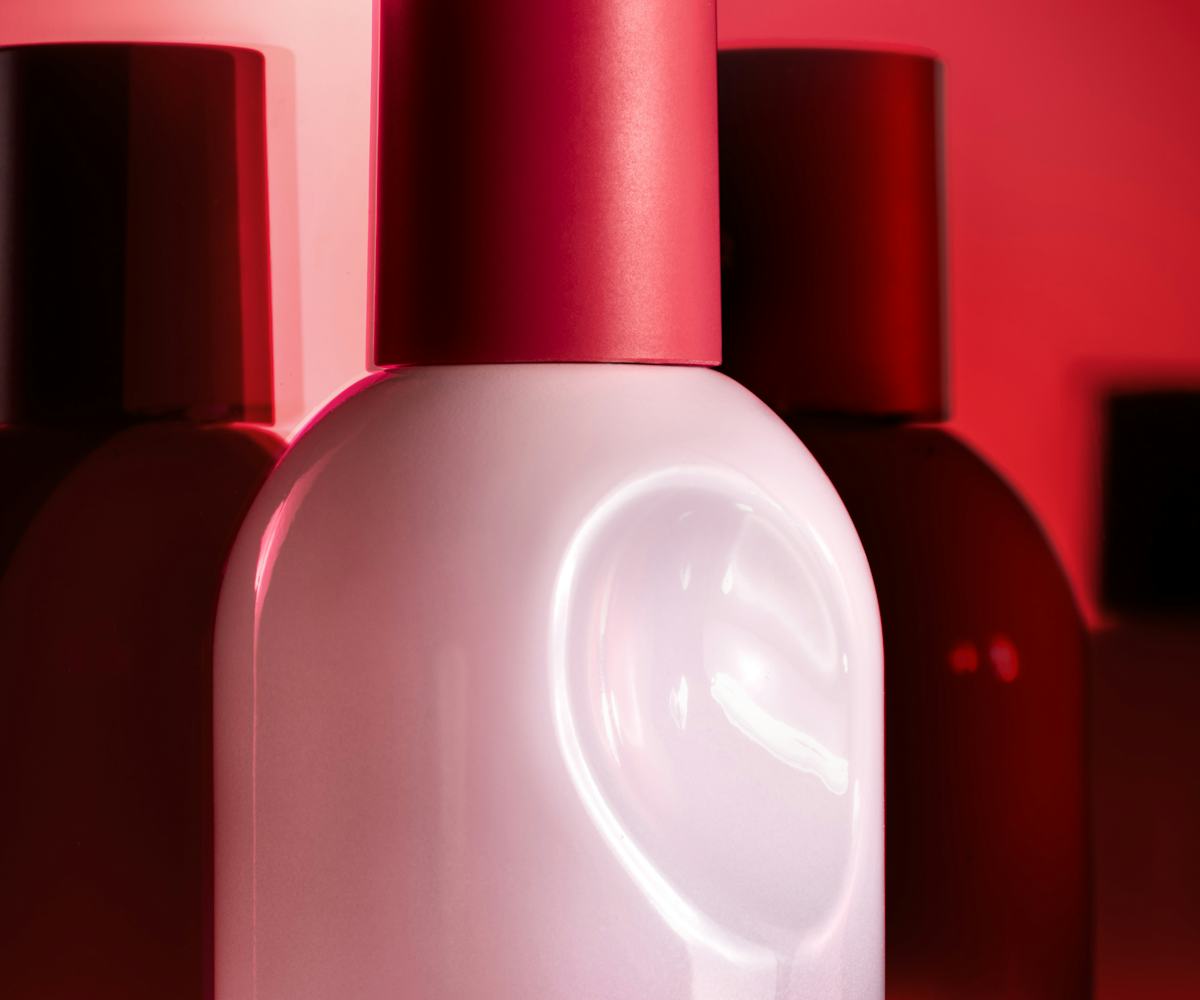 Photos courtesy of Glossier
Thanks To Glossier, We Can Now Smell Like True Millennials
The brand's first fragrance is here, and it's all about "you"
Update 2/5/2017: Glossier has just released You in a solid form. Encased in a chic Millennial Pink compact, it makes for the perfect on-the-go perfume. It's available now for $22 at Glossier.com.
After 38 weeks of research and development, Glossier has finally dropped its first-ever fragrance. The millennial-worshiped beauty brand has been teasing its foray into scent for months and even began giving out samples with every purchase last week. Now, the much-anticipated day, to smell like a true millennial (or the back of our boyfriend's neck), has come.
In a sea of powerful florals, citrus, and herbs, Glossier aims to create a subtle scent that smells like us, but better. (But literally, it's named "You.") As it warns in the press release, "Please be advised that the formula comes incomplete, you are the first ingredient." Coming from a brand that embraces natural beauty and puts skin care first, it's only right that it would steer away from anything overpowering, and be all about its wearer.
So, what does it smell like? Four skin-like notes—ambrette, ambrox, iris, and musk—were expertly blended and balanced, to create a scent that highlights your best self. Throw in a bit of pink peppercorn, and you have Glossier You. It's one part sexy, one part earthy, and a little bit powdery—but, most importantly, much like the rest of the Glossier lineup, it's not trying too hard.
Unlike most other fragrances' transformative properties, that take effect during the dry down period, this long-wearing scent promises not to change or morph on the skin—keeping its original fragrance all day long.  
Glossier You is available now for $60 per 1.7 fl oz bottle at Glossier.com.