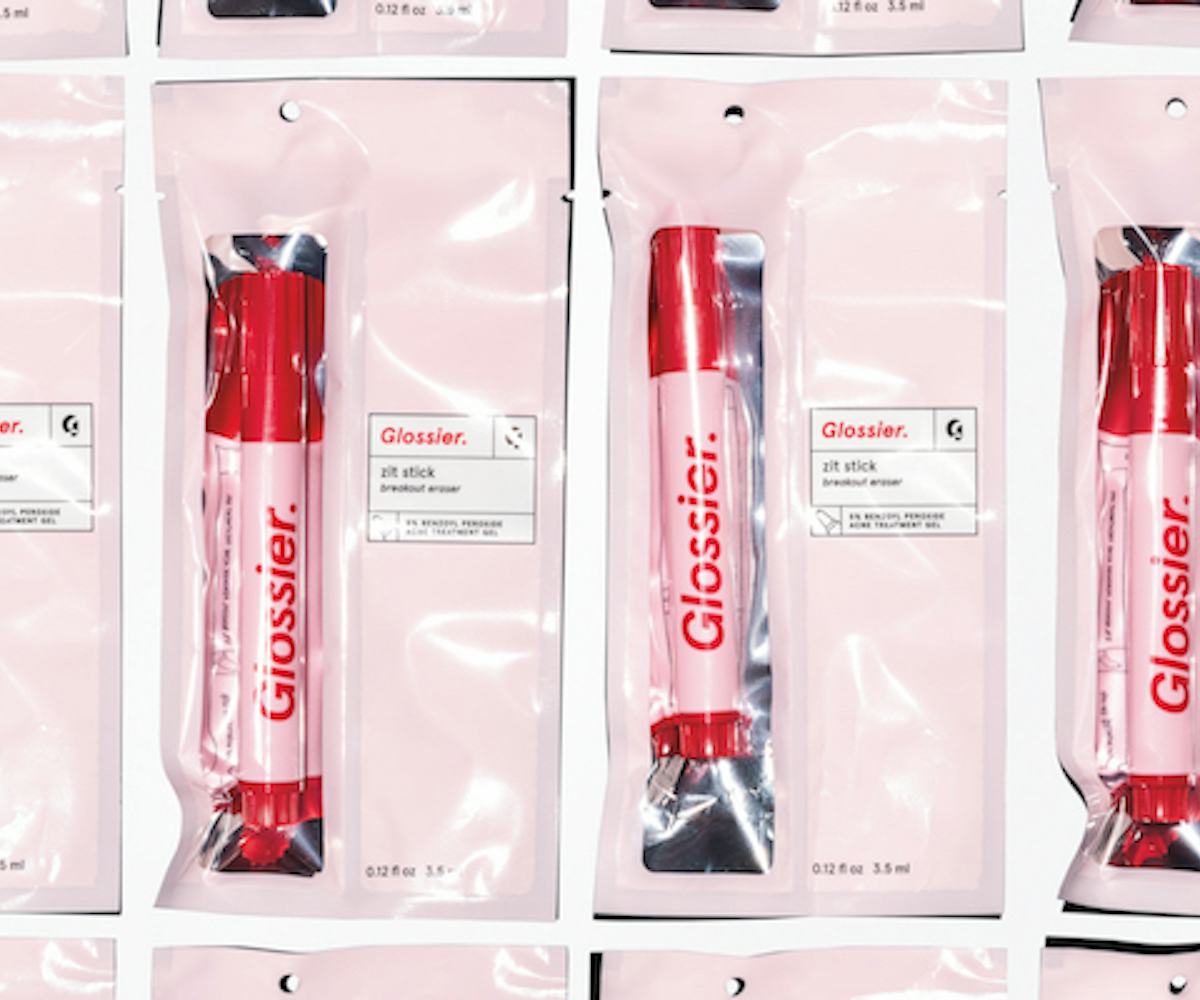 Photo courtesy of Glossier
Glossier's New Launch Will Let Us Zap Our Zits On The Go
You're going to love this blemish-banishing pen
It looks like Glossier will be expanding its presence in the acne-fighting biz. The millennial-favorite beauty brand is dropping a new product, and this one is particularly convenient for fighting those pesky zits while on the go. Introducing: the Zit Stick. Yes, it's exactly what it sounds like.
The portable blemish-banishing pen is formulated with five percent benzoyl peroxide, capryloyl salicylic acid, glycerin, and niacinamide to heal your pimples as quickly as a few hours without totally drying out your skin. You can wear it anywhere and apply it whenever your heart desires (well, up to three times a day) until your pimple has vanished. And it has a translucent finish, meaning you can apply it under or over your makeup.
Considering the rave reviews its acne-fighting Solution got (ahem, it even snagged itself a spot on our 2018 Beauty Hit List), we're sure the Zit Stick will be just as successful at stopping blemishes in their tracks.
The Zit Stick launches tomorrow on Glossier.com for $14.