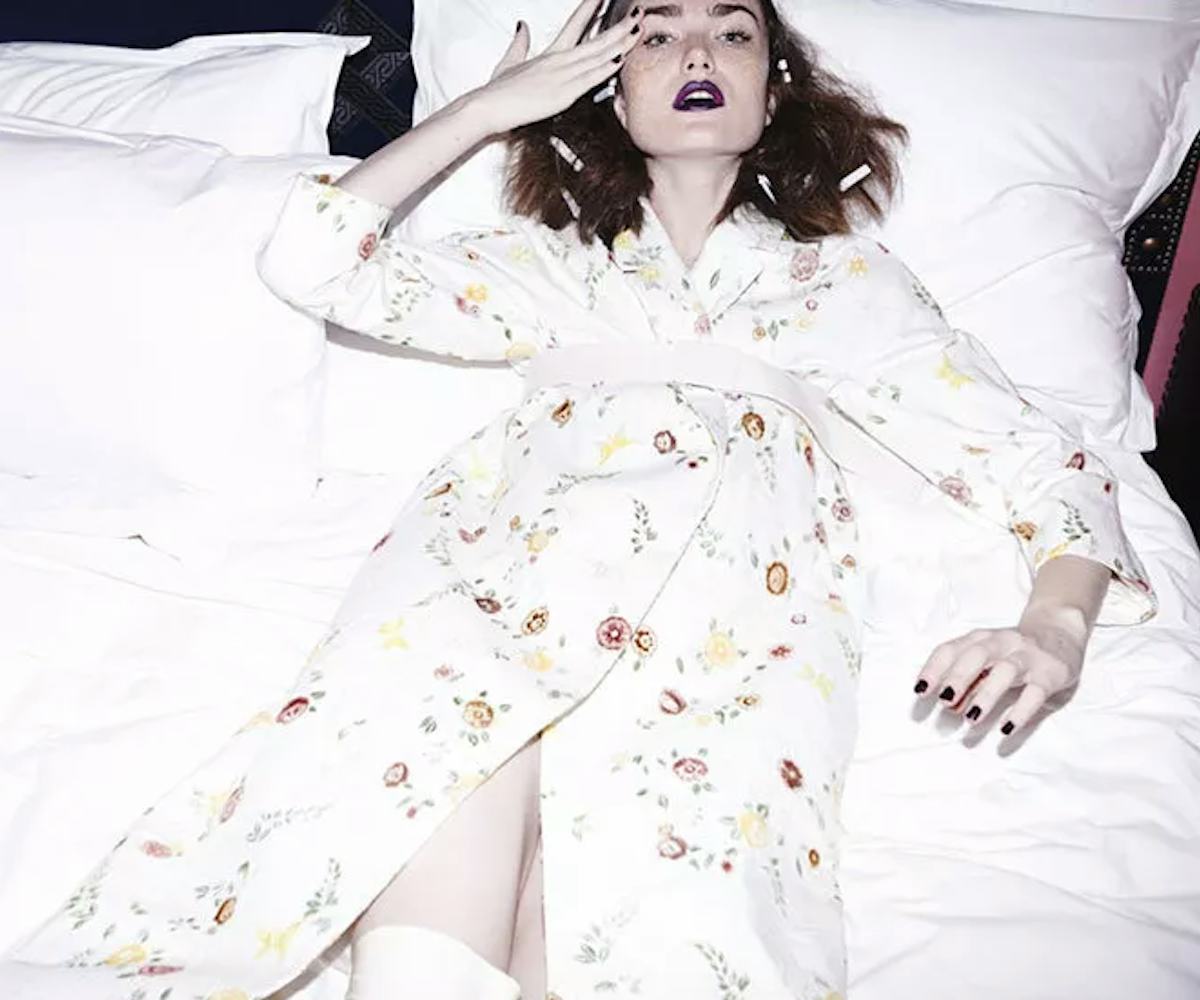 photo by jimmy fontaine
The Top Three Spring Trends, According To Google
and the least favored trends
You could re-watch this season's runway shows or pick up a stack of fashion magazines to figure out spring's biggest fashion trends, or you could turn to Google. The search engine site just released their Google Fashion Trends report, which compiles over six billion searches to find out the season's top styles. This data went out to designers, marketers, and the hands of the buyers—a.k.a. you.
According to Google, these are the three trends you'll be seeing everywhere this season:
Tulle Skirts: We're totally in love with the idea of bringing the ballerina skirt back (Carrie Bradshaw, anyone?). It's also a clothing article you can easily make. DIY is in, high price tags are out. Google reports that the skirt can be worn in all types of colors, from reds to blacks to blues. It's also a trend moving from the West Coast making its way across America.
Jogger Pants: The tomboy look has been in since we all started wearing boyfriend jeans. Now, the jogger pant is an equally unisex look that's both super comfy and chic. It also means going from yoga class to a night out is super easy; just take off the tennis shoes and throw on some platforms. Camouflage, sequin, and even leather textures are popular with the look traveling fast from NYC to the South. 
Midi Skirt: Shorter isn't always better and the midi skirt is proof of that. The skirt is traveling to the U.S. in textures like plaid, leopard, and polka dot. It pairs perfectly with a cropped jean jacket or blouse. It's also great for those impress-the-boss business lunches or meeting-your-significant-other's-parents drinks.
The Trend report not only shows us what to keep and buy, but also what to throw away—although we recommend Buffalo Exchange or Crossroads for that extra ice cream truck cash. Here's what to say bye-bye to:
One Shoulder Dresses  
String Bikinis
Skinny Jeans
Scarf Vests
Normcore Fashion
Custom T-shirts
We may not agree with the results of all of these studies, but that's totally okay. Style is—and should always be—personal.