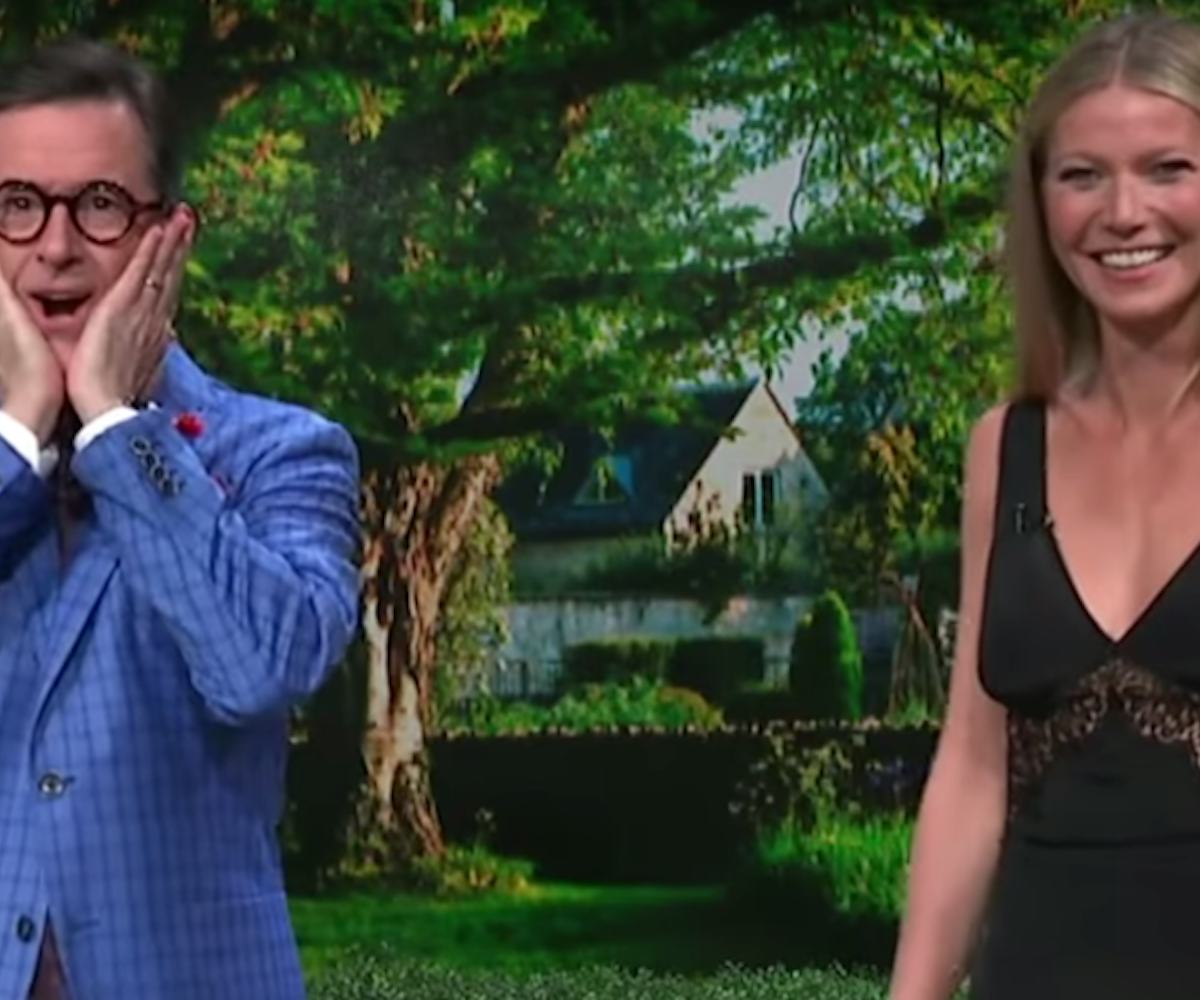 Image via CBS
We're Sort Of Into This Fake Stephen Colbert x Goop Collab
Manifestation Sponges for all!
Ahead of goop's annual Wellness Summit, which is coming to NYC this weekend, founder Gwyneth Paltrow made an appearance on The Late Show with Stephen Colbert. However, before Paltrow even stepped out for the segment, Colbert announced some pretty exciting news: Paltrow and the goop brand have inspired him to launch his own celebrity lifestyle brand, Covetton House, "where each item is lovingly handcrafted to accept your credit card." Better yet? The two collaborated.
Introducing Covoopetton, the brainchild of Covetton House and goop.
As Colbert describes, the collaboration consists of an exclusive line of "aspirational medically adjacent product-portunities." The product lineup? A $900 Manifestation Loofah, a cosmic sponge that will allow you to put your biggest dreams out into the universe, and the Insight Wedge, a $900 doorstop that'll keep those metaphorical doors wide open.
Okay, okay, it's all totally fake. Still, we're sort of obsessed with the idea—if only for the fact that it's totally ridiculous (kinda like goop, in general—I mean, have you seen its annual Detox Guide which suggests a coffee enema?!).
Watch the clip for yourself, below.