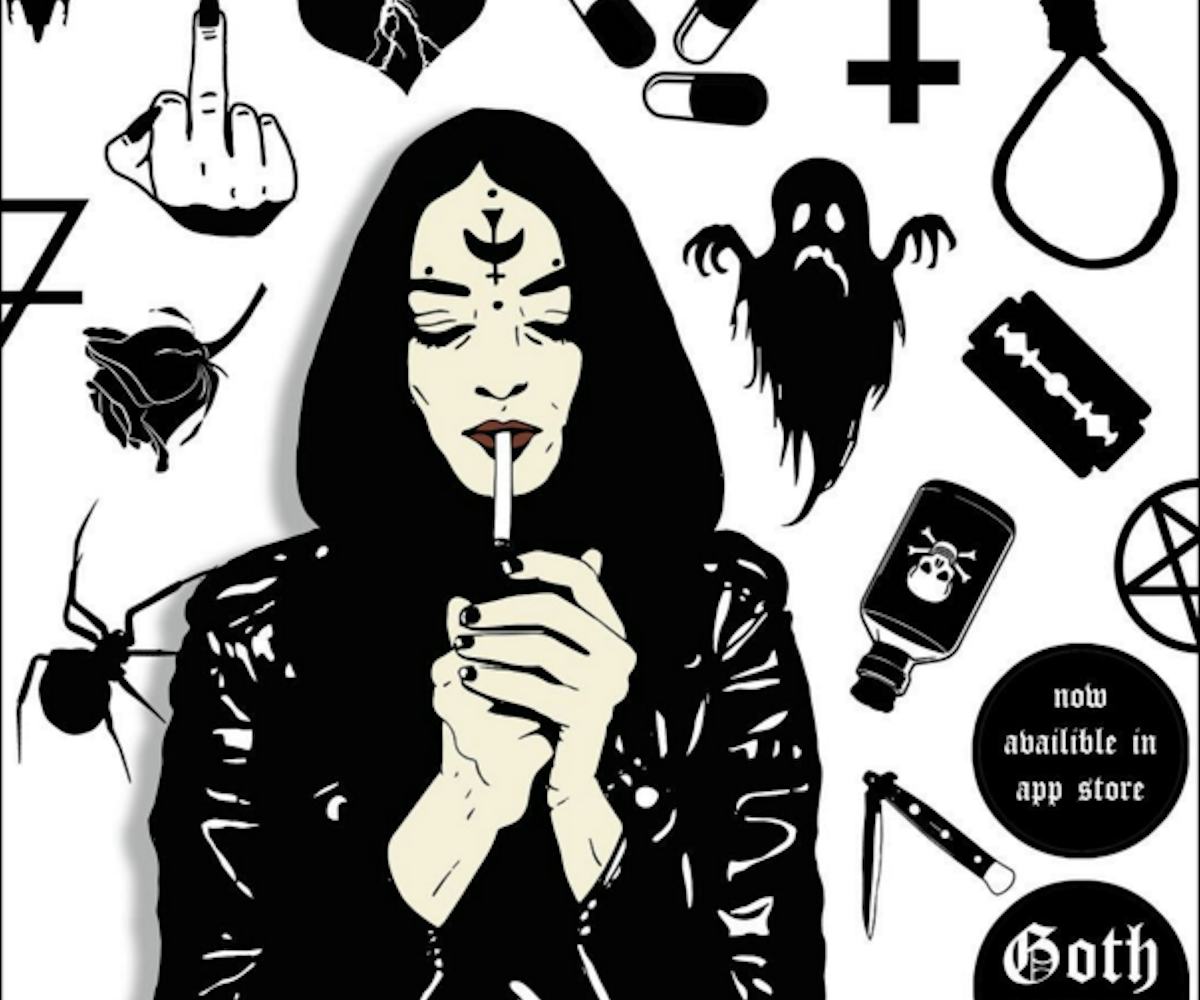 Image via @nattskiftet on Instagram.
Finally! Goth Emoji Are Here To Let Everyone Know You Hate Everything
Ever wish you could let someone know the true depths of your disdain for this world via text? Good news! Stockholm-based artist and illustrator Lisen Haglund has designed and released a full line of goth emoji, perfect for letting people know you give zero fucks about, well, everything. The simple, flat, black-and-white designs consist of broken hearts, pills, cigarettes, nooses, and pentagrams, as well as more complex images of David Bowie and Marla Singer. While it sounds a little Hot Topic, the starkness of the illustrations is more grungy adult rather than overgrown Green Day fan.
You can download the full range of emoji from the App Store for the low low price of $0.99, and they're also compatible with Facebook. No word yet on whether or not they'll be available on Android, so for now you'll just have to express your non-feelings the old fashioned way on those rare occasions you interact with non-animal beings.