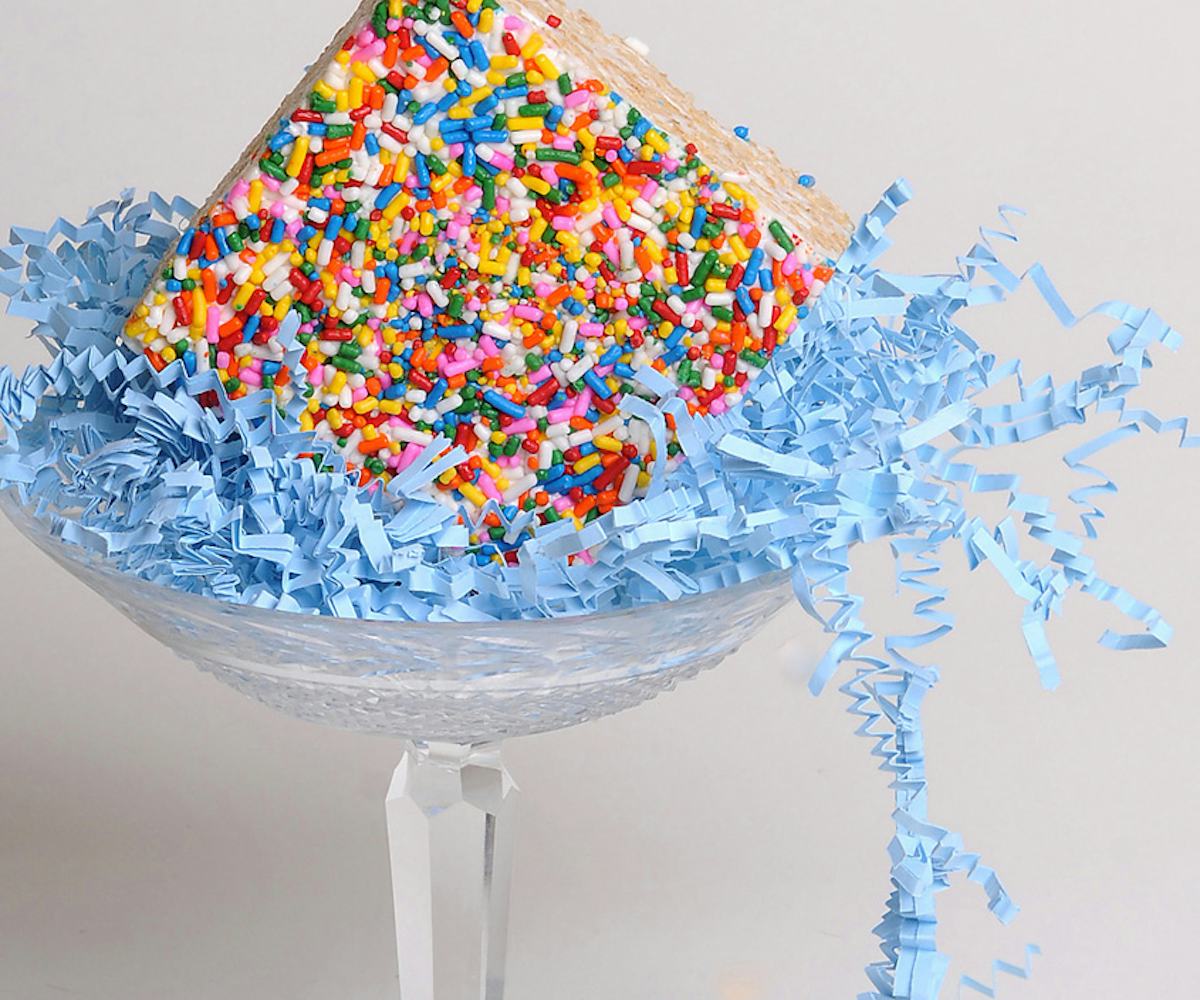 editor's pick: snap crackle pop!
why 2014 is gonna be the year of the rice krispies treat.
If 2013 was the year of cronut, I'm calling it now: 2014 is going to be all about the fancy rice krispies treats.
Why? Well for one thing, they're delicious. For another, people are getting super inventive with them (if you've seen a certain flavor in a cupcake, I bet you can get it in square form). And the fact that there are now bakeries that specialize in them? And, perhaps even better, no crazy crack-of-dawn lines?! This. Is. Happening.
And don't give me any of that "My New Year's resolution is to quit sugars so I'm gonna pass," because once you check out a few of these new twists on the classic toasted rice-marshmallow snacks in the gallery, you're going to take it all back. When you do, put on these Gasoline Glamour sunglasses and I won't say, "Told you so!"
What: Treat House
Where: New York City--though they also deliver!
Why: Besides their squares being delicious, there's also the fact that Treat House donates 10-cents of every treat sold to The Food Bank for New York City
What: The Crispery
Where: Online
Why: They're about the size of your fist--none of this bite-sized business here.
What: Red Spatula
Where: Online
Why: This San Francisco-based one-woman operation makes crazy flavors, like green tea matcha and salted caramel.