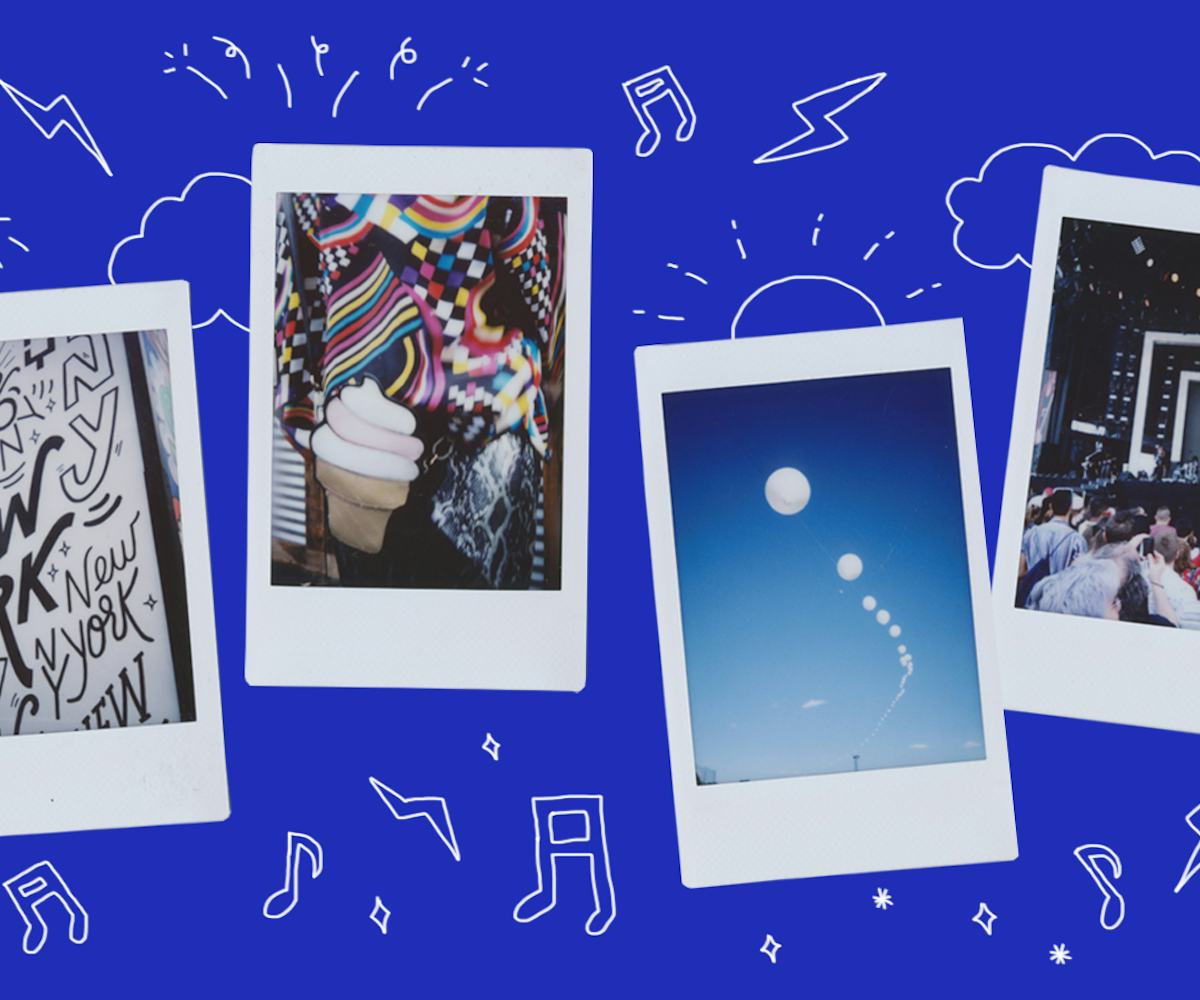 Photos by Hayden Manders; Illustrated by Ji Lim
Hey, Quick Question: What Happened At Gov Ball This Year?
Governors Ball is New York City's festival. It combines the best of what this sleepless city has to offer, from food vendors to talent and downtown style. It's a long three-day weekend, but one that's rich with good sounds, good eats, and good people. We ventured up to Randall's Island each and every day in search of one thing: an escape. Unsurprisingly, we found it in spades. (You haven't truly lived until you've jumped around with Bleachers playing their new album on the day it was released.) With Nina Westervelt by our side and a Fuji Instax camera in tow, we documented it all because memories are fleeting, but photos—especially digital ones—are forever. (And yes, we want to remember this moment forever.) Until next year, Gov Ball! Thanks for always doing great.
Let's get lost.
Hey! What's that blow-up man doin' here?
Lady Liberty got a chill makeover.
Sigrid's surprise performance during Gryffin's set.
Bleachers!
Bleachers are quite possibly the most fun festival performers around today.
Stripe playin' with Blossoms.
Do you feel the Beach House vibes?
You're doin' great, friends!
Ev-er-ything's about u, MUNA.
L'eggo my taco!
This is Lorde's melodrama.
It's all about that brass and treble with Saint Motel.
Oh, and Saint Motel's suit game rules.
A R I Z O N A are about to blow up.
I choose you, Pikachu phone case.
Those leg tattoos!
Spotted: a brooding Roosevelt in the wild.
Kehlani did that!
Gov balls or UFOs?
The Orwells' Mario Cuomo is a force.
Like, c'mon! Make that eye contact!
Tacombi is a carb, right?
Sometimes accidental slips of the index finger on the shutter button make for nice shots.
Cool ceiling art. What you see says a lot about your personality, I hear.
Swoonin' over Lo Moon.
Whatcha doin', Local Natives?
These tattoos were fake, but they were still dope.
Portrait of a Music Festival, 2017
ILY2, Charli XCX.
Francis and the Lights' has moves for days.
A stranded coconut drink! Sad!
In this house, us witches worship at the altar of Banks.
The vibe is right with Childish Gambino.
Sun's out, buns... well, you know.
No shade, just peace.
Leather and metal for summer? If it's as cool as Phantogram, sure thing!
Mac DeMarco abides.
A tender Warpaint moment.
Hey, how did Barns Courtney get up there?
Ron Gallo is, indeed, a human being.
The Sofia Coppola vibes from AIR are palpable.
Tool. That is all.
Phoenix made us face ourselves! Eek!
Bring helicopter hats back.
Singing along to the song.
Very spiritual.
A Sailor Jerry jacket is essential gritty style.
New York, we love you.