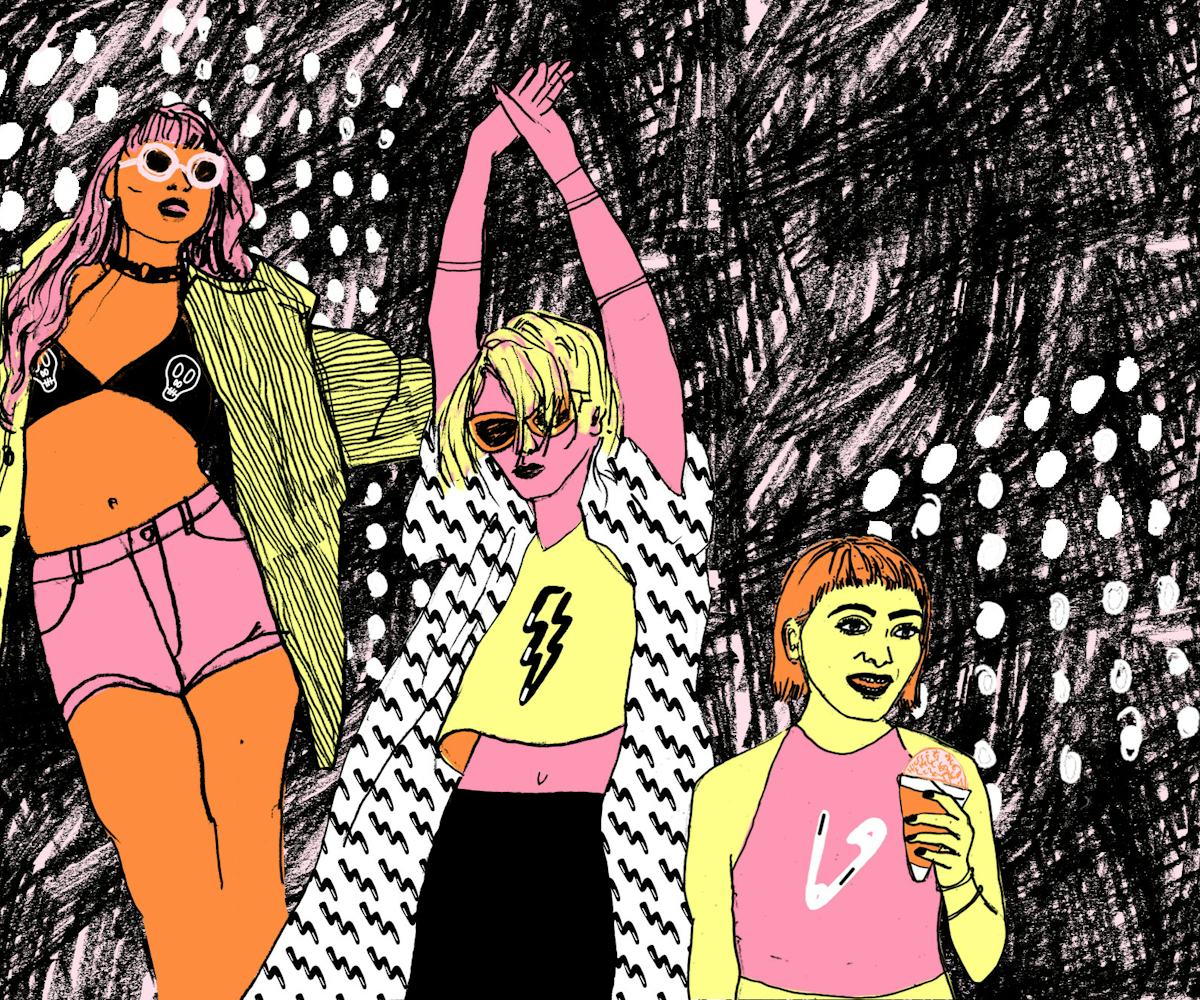 Illustrated by Liz Riccardi
The Beginner's Guide To Gov Ball
The time for Governors Ball is now. It all goes down this weekend, and boy if you're a first-timer, is there a boatload of things to know before you go. This humble author went for the first time last year, and it was a learning experience, to say the least. But because "to say the least" usually leads to saying a little too much, here is the perfect number of dos and don'ts for having the best, safest, and most memorable Governors Ball, ever.
1. Know where you're going
Despite the name, Governors Ball is not located on New York City's Governors Island. It's situated northeast of Manhattan, on Randall's Island, surrounded by the East River. It's pretty easy to get to, as well. There's a ferry service that takes off from East 35th Street straight to the festival. If you didn't get a ferry ticket, though, there are always cars and taxis. The subway will also get you there, but you'll have to hop on a bus to take you over the bridge to the island. Your regular MetroCard won't work on the bus, either. Get a new one loaded with the approximate amount of cash to get on the bus for the three days. Thankfully, the bus is free on the way home!
2. Dress accordingly
This is not Coachella. Gov Ball is not in California. It's in New York City, where grit and punk reigns. It also rains here, and when it rains at Gov Ball, the grounds get unbearably muddy. Wear boots, or else.
3. Sunscreen
C'mon. This should be a given.
4. Know your lineup
The Gov Ball lineup this year is outstanding. You have Kanye West, The Killers, and The Strokes headlining. Robyn's set to play, and so are CHVRCHES. However, because Gov Ball isn't as gargantuan in size as Coachella, making your way from each of the fest's four stages is pretty doable. Familiarize yourself with the schedule and make time to see some new artists you may not know about. You have no excuse to not to when their stages are so close. (Pros know the Gov Ball app is perfect for keeping up with your schedule.)
5. Eat before you go, but also save room
Unlike other festivals, Gov Ball makes a point to highlight some of New York City's finest, hippest places to eat. Check out its food lineup here. You have to eat while you're there—might as well eat well. 
6. Do more
There is a myriad of experiences to be had at Gov Ball besides seeing musicians take the stage. Check out the Silent Disco, play mini golf, get an autograph at the Honda Artist Signing Shack, or snap a selfie with any one of the art installations popping up on the grounds. GIF photo booths exist, too, so you can brag to your friends over Instagram that you were there.
7. Hydrate
Again, this should be a given. For those who dare bring CamelBaks into the festival, there are filling stations situated around the grounds. Now there's no excuse to ever be parched.
8. Rally for one of the after-parties
Gov Ball doesn't end when the festival closes its doors for the night. There is a slew of After Dark parties to attend. More details here.
9. Heed the rules of not being a terrible human at a festival
Master these, and you (and everyone around you!) will have the absolute best time. 
10. Have a blast
Because duh!