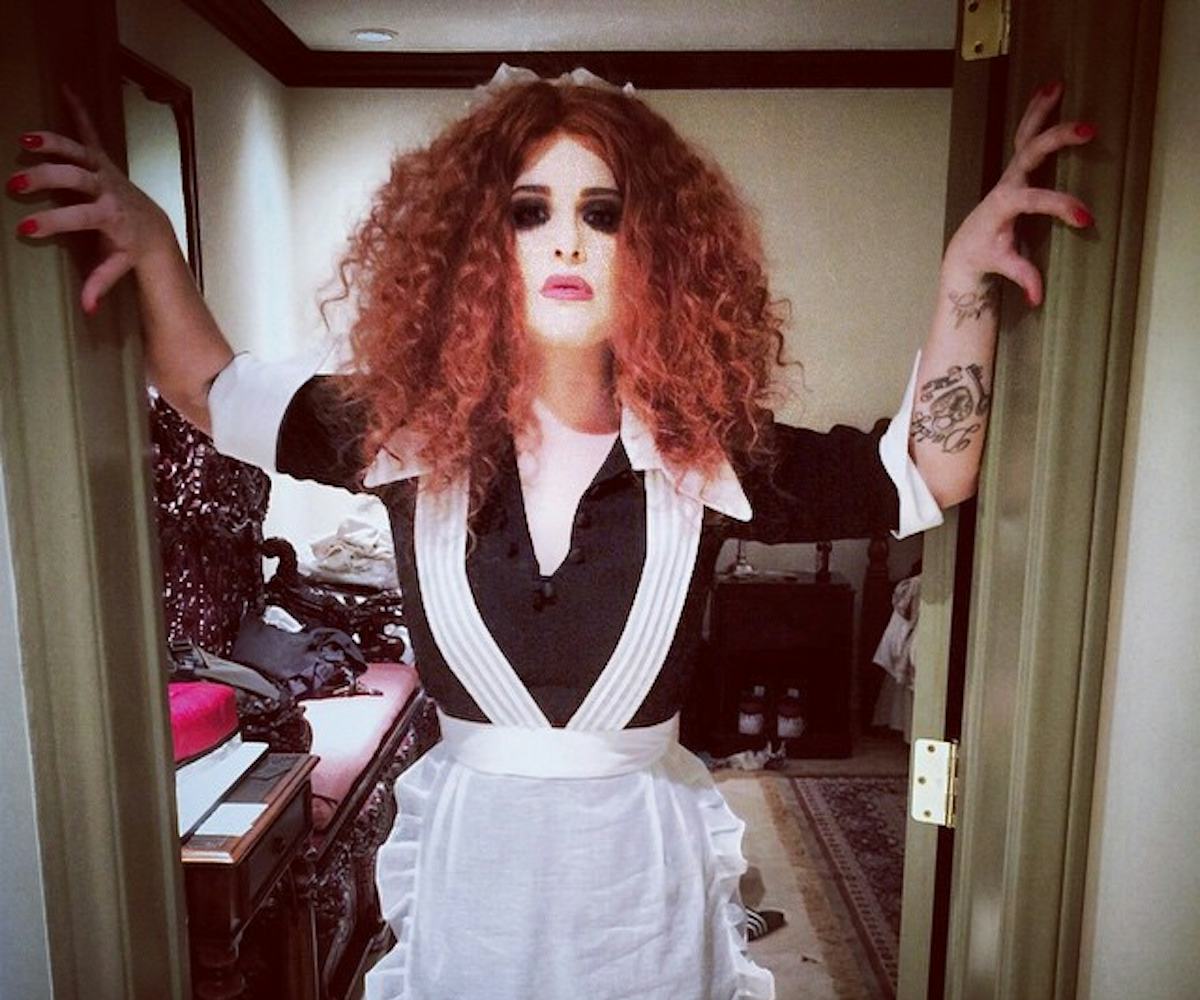 the greatest celebrity halloween costumes yet
hello, last minute costume inspiration.
We're a few hours from hopping from haunted houses to Halloween shindigs to spooky-themed bars. So if you don't already have a costume picked out, it's crunch time. If our list of 50+ cult favorite Halloween costumes didn't inspire you, or if you're not super into our last-minute costume suggestions, hopefully these celebrity Halloween costumes will. So pick your poison and head to the thrift shop now! 
Nicole Richie with her kids as Cruella de Ville.
Taylor Swift as a "Pegacorn" (pegasus/unicorn hybrid!).
Katy Perry as a Cheetoh.
Jessica Alba and friend Kelly Sawyer dressed as Axl Rose and Slash from Guns N' Roses.
Vanessa Hudgens in a skeleton onesie.
Jhene Aiko as a pegasus.
Lucy Hale as Twitter.
Rita Ora in a cartoon wig.
Julianne Hough as Felicity Shagwell from Austin Powers.
Kelly Osbourne as Magenta from Rocky Horror Picture Show.
Beyonce as Janet Jackson from "Rhythm Nation" video.
Ashley Benson as a porcelain doll.
Liv Tyler as a "bun in the oven"
Ashley Benson (again) as a stitched-up zombie. She's killin' it with these costumes (pun intended).
AJ and Aly Michalka as Romy & Michelle.
North West as a skunk.
Cara Delevingne