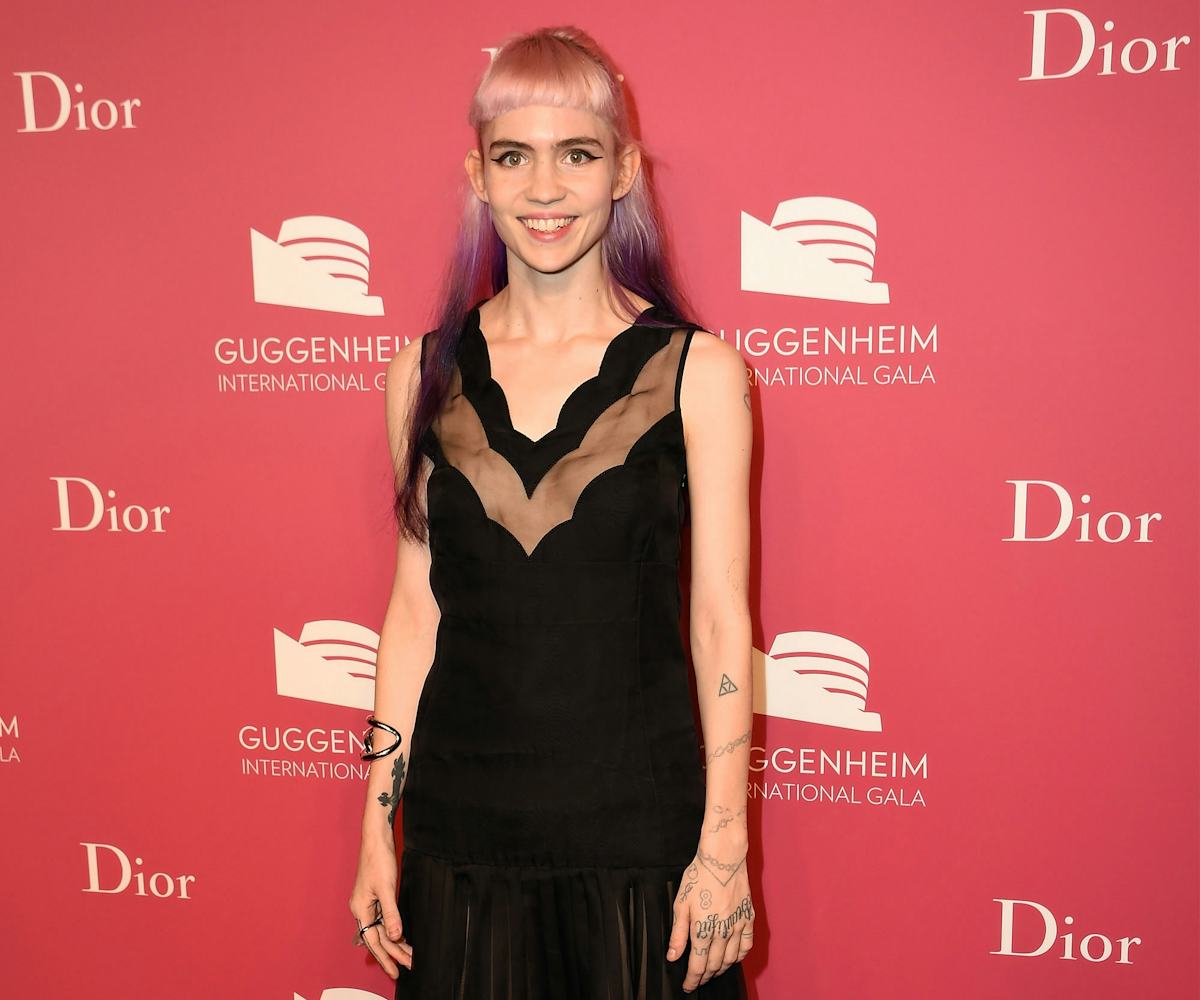 Photo: Nicholas Hunt/Getty Images.
Grimes Leaked An Unreleased Song On Her Tumblr
stream "fifteen minutes to" here
Grimes always maintains a busy schedule. It seems like she barely takes any breaks—not even during the holidays. She recently shared an unreleased track via Tumblr, because why not? Based on the post, Grimes stated that the song is probably from before her second full-length album Halfaxa. We thought that Art Angels was enough to get us through the rest of the year, but "Fifteen Minutes To" proved us wrong. Imagine being stuck riding on an enchanted carousel—that's exactly what this song sounds like, except it's a more pleasant experience. (Carousels are a lil' unnerving.) But make no mistake, this is a rare gem. We don't know what we did to deserve it, but we're grateful for Grimes. Here's to a lit 2016. Stream the short tune, in full, below!