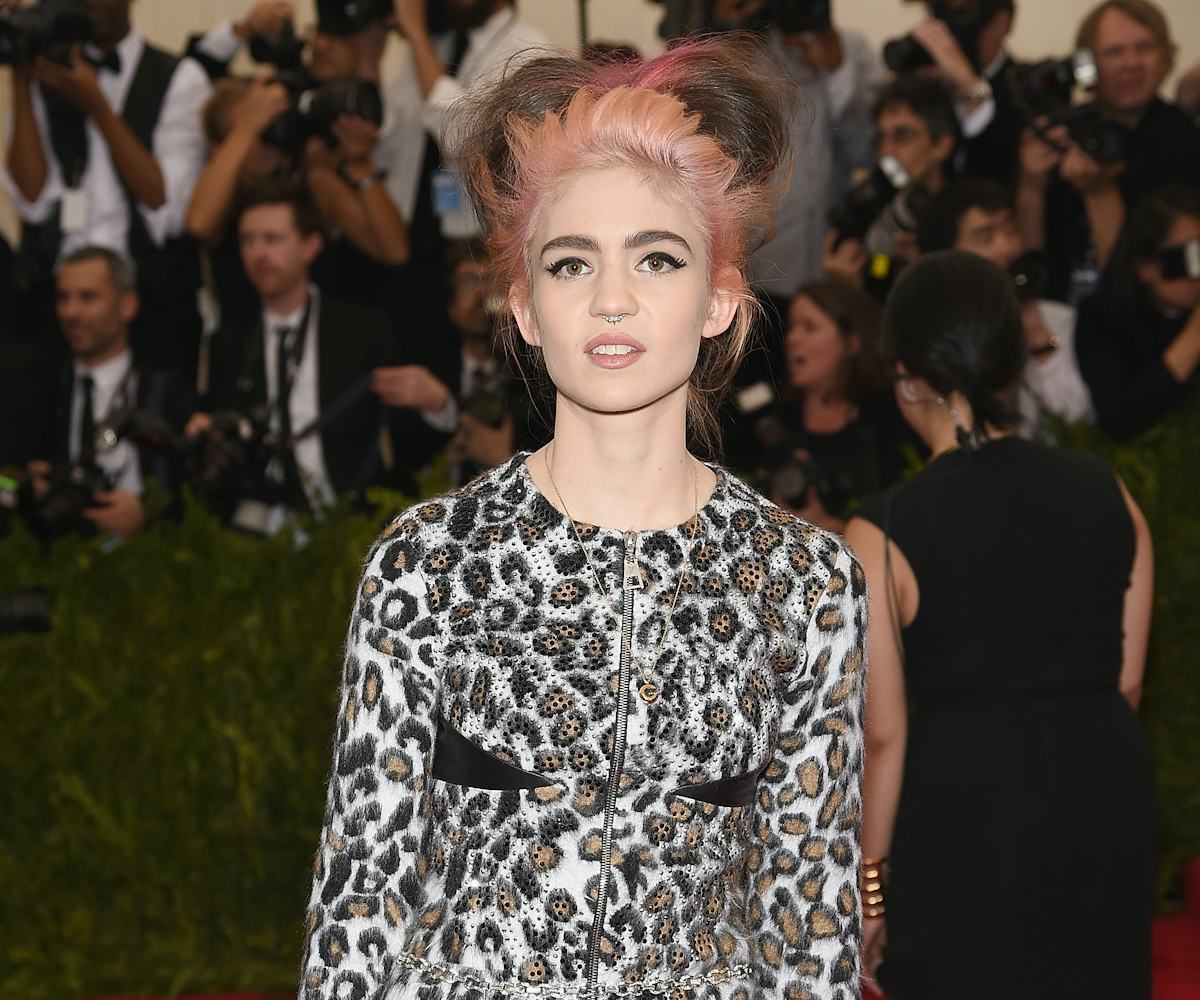 Photo by Dimitrios Kambouris/Getty Images
Grimes Calls Out Creepy Male Producers
Music industry sexism at its worst
Despite the fact that Grimes is one of the best producers on the planet, she has experienced one too many counts of sexism in the music industry. In a recent interview with Rolling Stone, Grimes was asked about her opinion on Kesha's case against Dr. Luke.
While Grimes chose not to fully weigh in on the matter—"I don't know enough about the specifics of that situation, because it seems very complicated"—she explained how easy it is to get trapped in a dangerous situation like that. Apparently, Grimes has been pressured by male producers to engage in sexual relations in order for them to cooperatively do business together. (It goes without saying that she denied their offensive requests.)
"I will say that I've been in numerous situations where male producers would literally be like, 'We won't finish the song unless you come back to my hotel room,'" she said. "If I was younger or in a more financially desperate situation, maybe I would have done that."
Grimes proceeded to call it a "hostile environment" that more or less discourages women from pursuing being producers. We're not surprised to hear any of this outrageousness, but to hear it from Grimes of all people? Ugh. With more stories like these coming to light, this is an issue that desperately needs to change, and soon.