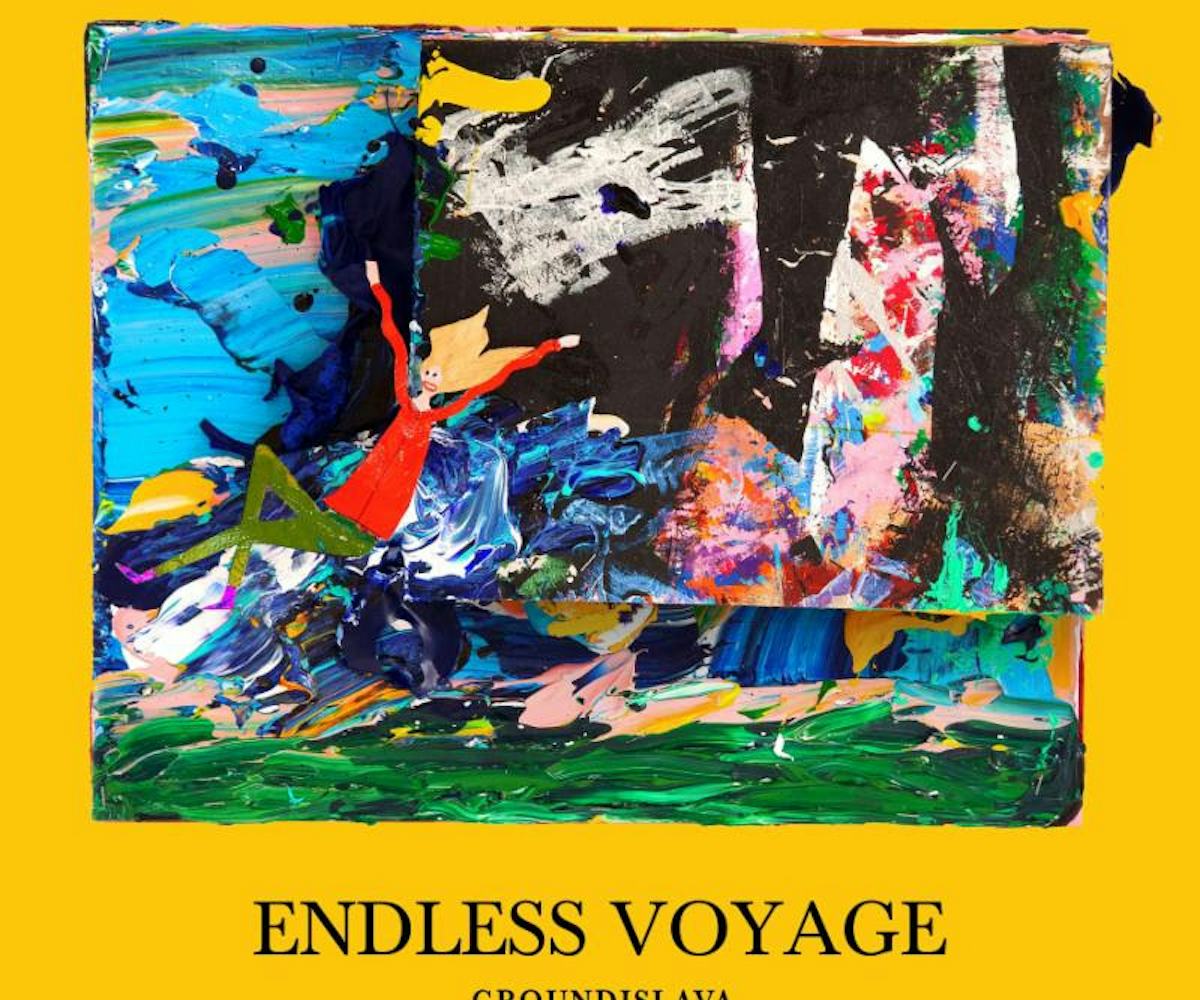 Groundislava Will Take You On An 'Endless Voyage' Of Lucid Dreaming
Stream the album right here, right now
For the past eight years, Groundislava has been producing extraordinary soundtracks for our ordinary lives. Under the quirky moniker, Jasper Patterson creates an ambient soundscape that stems from his subconscious and plays out like a melodramatic journey in a video game. Through his music, Los Angeles-based producer dives deep into the brain and enables listeners to disconnect from their physical surroundings. 
Groundislava's 2014 full-length release, Frozen Throne, was based on one of his own short stories that was an ode to William Gibson's Neuromancer and the cyberpunk sci-fi sub-genre of the 80's and 90's. The producer's upcoming release, Endless Voyage, taps into his hard-wired psyche, as he unravels the complex layers of "cohesive or linear stories" from some of his most vivid and intense dreams.
Solely using instruments, machines, and programs like Ableton Live and Operator, he only relied on software when it was absolutely necessary. This strategy allowed Patterson to completely focus on his creative process, which was both time-consuming and frustrating. Patterson further elaborates on the concept behind the album:
Within these dreams, I often find myself faced with sequences of images and moments that overwhelm me with a sense of indescribable significance. The strangest part about lucid dreaming is not that you can "do whatever you want" as some describe it, but more so that you gain the free cognition you possess when you're awake. I guess the best way to describe this would be to imagine the difference between being a passenger on a train versus driving a car. It was in this process of experiencing lucid dreams for the first time that I began to grasp how surreal and absurd, how beautiful and terrifying dreams could be... On Endless Voyage I drew inspiration from that phenomenon.
Every piece of this record is connected to Groundislava's vision of alternative reality. The vibrant album art was painted by Devin Troy Strother, enhancing the element of tangibleness in the appearance of Groundislava's work. "He created a painting depicting me moving throughout a series of different recurring dream scenarios I have," Patterson adds. "It was really incredible to see these abstract ideas realized visually, especially considering he used all physical media—acrylic paint, tape, wood, paper—whereas I've done all my previous album art digitally."
Endless Voyage officially drops on February 24 via WEDIDIT. Ahead of the official release, we're premiering the project right here. Learn more about the inspiration behind each track while you stream along in the breakdown, below.
"Nova"
CZ is one of my best friends, and we collaborate regularly; he brings a sense rhythm and pacing that are so punchy and unique. "Nova" is a special track because it was in some ways the missing piece of the record, and actually one of the last tracks I made for it. There was an aggressive rock energy I wanted to convey with this album that wasn't fully there until I finished "Nova." I obsess over making bending "guitar" synth patches, and with this track, I wanted to make the ultimate synthetic guitar stadium anthem.
"Endless Voyage"
With Endless Voyage, I wanted to take the listener somewhere new with each track. The album definitely starts off with a bang, so I wanted to dial it back with this song. "Endless Voyage" whisks the listener away somewhere serene and peaceful.
"Until Tomorrow" 
I've been collaborating with Jake Weary since I started releasing music, and I knew I wanted him on this record. The "Until Tomorrow" instrumental actually was born from an outtake from my record Feel Me that I rediscovered last year. I pulled the melodies from it and then created something new while he laced it with the most angelic vocals… I had no idea he could push his voice that high. I'm so proud of this track—it really feels like the culmination of almost a decade of collaboration with Jake.
"Light Breaker"
"Light Breaker" takes the energy and rock sensibility of "Nova," but runs in the opposite direction. This track represents a newer style I've been exploring that draws inspiration from a lot of '80s and '90s industrial, new wave, and EBM. I wanted to revisit cyberpunk realm of my last album, Frozen Throne, on this song; however, do something new at the same time. My inspiration approaching this song was equal parts early Skinny Puppy, Nine Inch Nails, and Super Nintendo Entertainment System RPG soundtracks along the lines of "Chrono Trigger."
"In This Moment"
I visualize the environment of every song I make, and by the end of the song, "Light Breaker" felt metallic, gritty, and industrial. "In This Moment" pulls out of that and brings the album to somewhere darker, yet cosmic, and expansive for its second act: side B on the cassette.
"Pressure"
"Pressure" is like the flip side of "Nova." They're the two most high energy moments on the album. Whereas "Nova" feels like a sort of "stadium" track, "Pressure" occupies an endless space. I bring back a similar synthetic guitar for this song, but use it in a completely different manner—I wanted it to feel larger than life.
"Dark Planet"
"Nova" is one of the "brightest" tracks I've ever released and I wanted to end, as I mentioned before, somewhere dark and cosmic. This track carries that title pretty literally—"Dark Planet." Usually, song titles don't necessarily come immediately, but with this one, it was almost instantaneous. I really wanted to revisit the sound of my self-titled record and Feel Me on this album in general, and I definitely indulged on that familiar sound within this track the most.