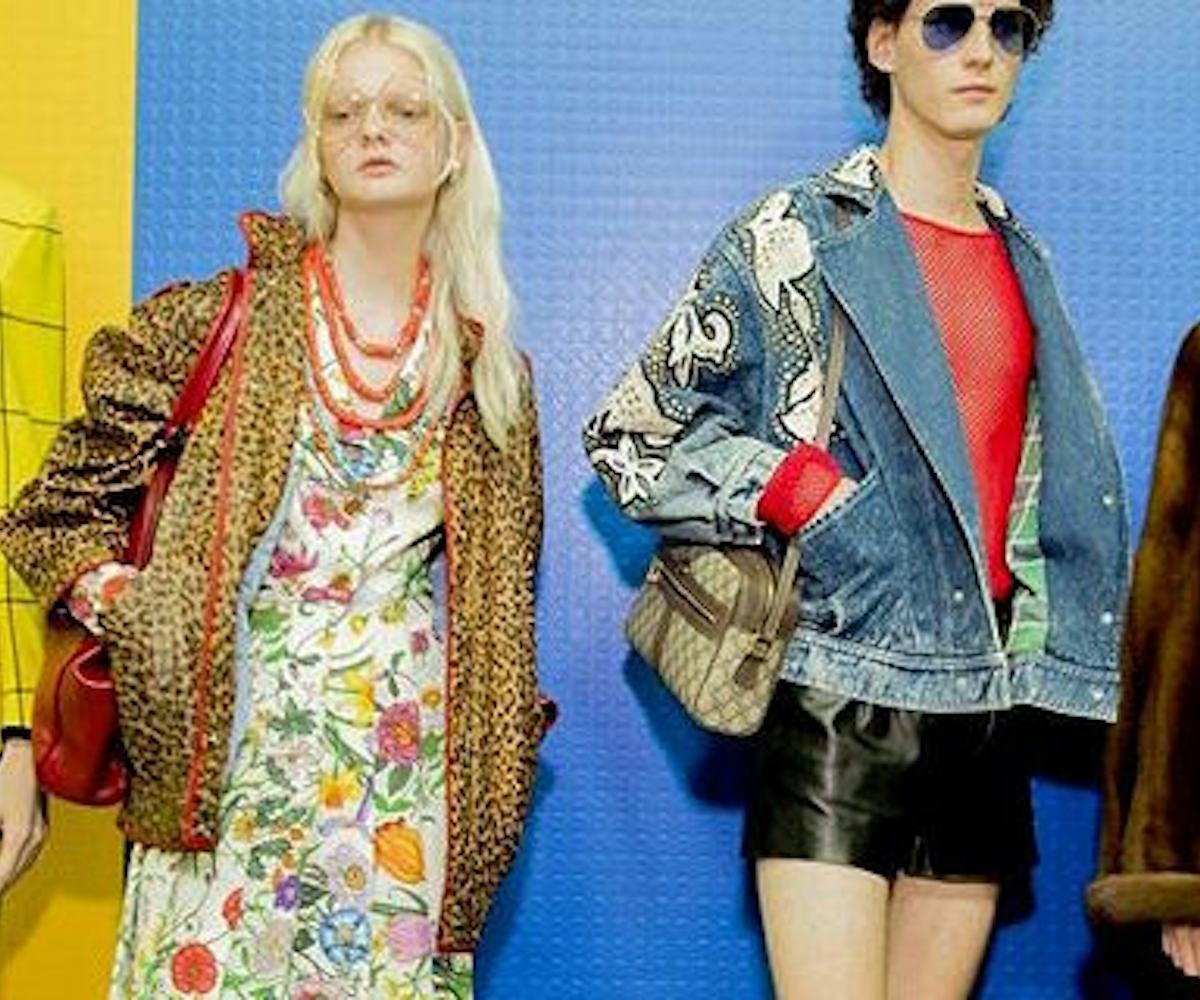 Photo via @gucci Instagram
Starting This Spring, Gucci Is Going Fur Free
Say goodbye to those fur-lined mules
Gucci has laid out the plans for a ten-year "Culture of Purpose" sustainability plan, which includes a new fur-free commitment.
The announcement was made earlier today by Gucci president and CEO Marco Bizarri during the 2017 Kering Talk at The London College of Fashion. The news was also confirmed by a joint press release from the brand, the Humane Society, and the Fur Free Alliance, an international coalition working to end the exploitation and killing of animals for fur.
According to the release, Gucci will no longer use, promote, or publicize animal fur, starting with its recently shown Spring 2018 collection. The brand is also going to organize a charity auction of remaining animal fur items, with proceeds benefiting the Humane Society of the U.S. and and the Italian-based animal welfare group LAV.
"Being socially responsible is one of Gucci's core values, and we will continue to strive to do better for the environment and animals," said Bizarri during the conference, according to Fashionista.com. "With the help of HSUS and LAV, Gucci is excited to take this next step and hopes it will help inspire innovation and raise awareness, changing the luxury fashion industry for the better."
For a brand that's best known for its fur-lined loafer, this is a major step towards making the industry a more sustainable, cruelty-free place.
This new plan also mentions another important commitment, a one million euro contribution as a founding partner of UNICEF's Girls' Empowerment Initiative.
Here's to an even better, more sustainable Gucci.