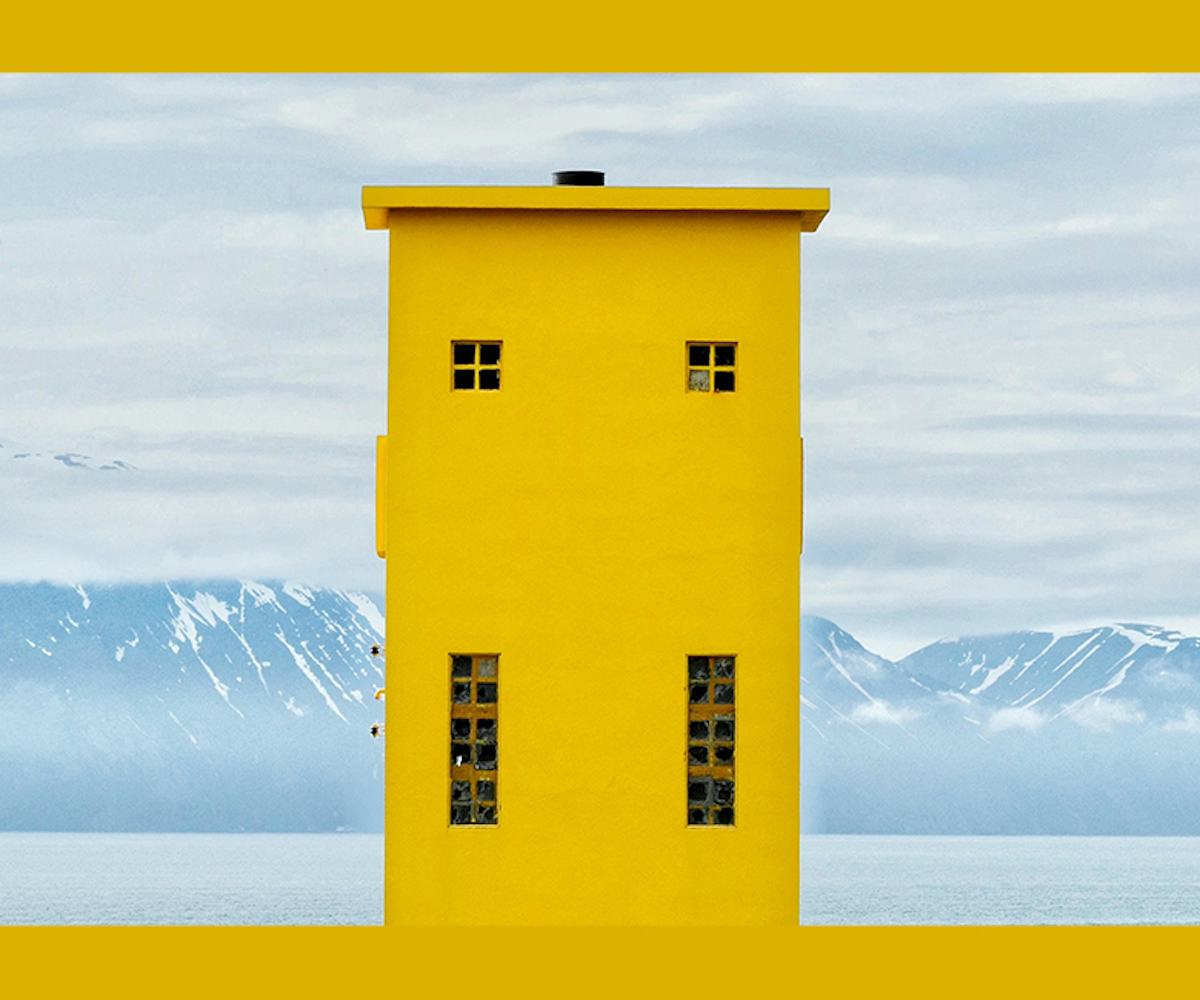 Photograph courtesy of Instagram/@Matthjsvmierlo.
Behold The 10 Most "Wes Anderson" Spots In The World
@AccidentallyWesAnderson shares its favorites in honor of the director's birthday
When I was in Milan last December, I found myself at the swoon-worthy Bar Luce where I proceeded to photograph everything. Featuring pastel retro counters and seating, quirky wallpaper mimicking Milan's iconic Galleria Vittorio Emanuele II mall, millennial pink-flecked floors, and a Steve Zissou pinball machine, the coffee shop-bar, located on the grounds of the trendy Fondazione Prada art center, already has all the makings of an Instagram-famous destination. Add in the fact that it's designed by Wes Anderson, and you've got a millennial trap.
No director has enamored Generation Y as much as Anderson. With his pastel-hued, nostalgia-inducing films, he has captured the imagination of every wanderlust-afflicted viewer from that age group. With his uniquely dreamlike-aesthetic running through movies like Moonrise Kingdom, The Grand Budapest Hotel, and The Darjeeling Limited, Anderson has prompted fans to travel the world in search of landscapes as wonder-worthy as ones that inspired his film sets.
In honor of the auteur's 49th birthday today, we tapped Wally Koval, founder of @AccidentallyWesAnderson, a popular Instagram account responsible for posting photos of places that look plucked straight from the director's films. Serving as a "love letter to the beautiful 'Wes Anderson-esque' aesthetic that can be found around every corner—as long as you are looking through the correct lens," the platform spotlights Anderson-loving photographers and provides historical context to architectural highlights around the world.
Behold his 10 favorite picks, ahead.
Gold Crest Motel Wildwood Crest, New Jersey
"You have some supreme Bottle Rocket vibes emitting from this New Jersey seaside motel."
Central Fire Station | Marfa, Texas
"What was founded as a water stop in the 1880s, Marfa, Texas, has become a fabled artist hub in the middle of West Texas. Its perfectly pink Central Fire Station looks as though it could be plucked right out of Wes Anderson's next film."
Vesuvio Bakery | New York, New York
"In one of the last scenes in Fantastic Mr. Fox, there is a pink bakery that has eluded my searches, but its green twin is right in my backyard with an incredible history and matching storefront, to boot."
Husavik Light | Husavik, Iceland
"Iceland as a whole is a mecca of amazing landscapes, especially when it comes to lighthouses. You could imagine any character popping out of one of the windows or the hatch on top to say hello or be introduced to the scene."
Flam Line | Aurland, Norway
"While not the same train ride you remember from The Darjeeling Limited, the deep red interior contrasted with the bright white snow of the mountainous Norwegian backdrop is cause for a double take."
Prague, Czech Republic
"I love every one of my posts equally, but this one always stands out—the symmetry, incredible façade, perfect sky, amazing pastels. I know this hotel is located in Prague, but sometimes I still need to remind myself this is not a still from a film."
Vidago Palace Hotel | Vidago, Portugal
"I'm an absolute sucker for Portugal. One of the most interesting places I have traveled, to date. Not only is there a rich culture and amazing people, but literally every street you travel down has more beautiful architecture than the last."
Malmo Latin School | Malmo, Sweden
"This is a no-brainer. A school founded in 1406 with a Latin-dominated curriculum and a bright yellow façade. [Rushmore's] Max Fischer saved Latin, and I think we've come across some of the influencing motivation as to why."
Sampo Icebreaker Ship | Helsinki, Finland
"This ship's sole intention is to create safe waterways for other boats by breaking through icy waters. Let alone the fact that this could have been a cabin straight from The Belafonte [the ship from The Life Aquatic with Steve Zissou], I want to witness this thing in action!"
Charlottenhof Palace | Potsdam, Germany
"A literal tent room in a former royal palace, whether you want to imagine this as a room from The Royal Tenenbaums home, or visit it yourself and pretend you are 11 years old again, this is beyond nostalgia overload."