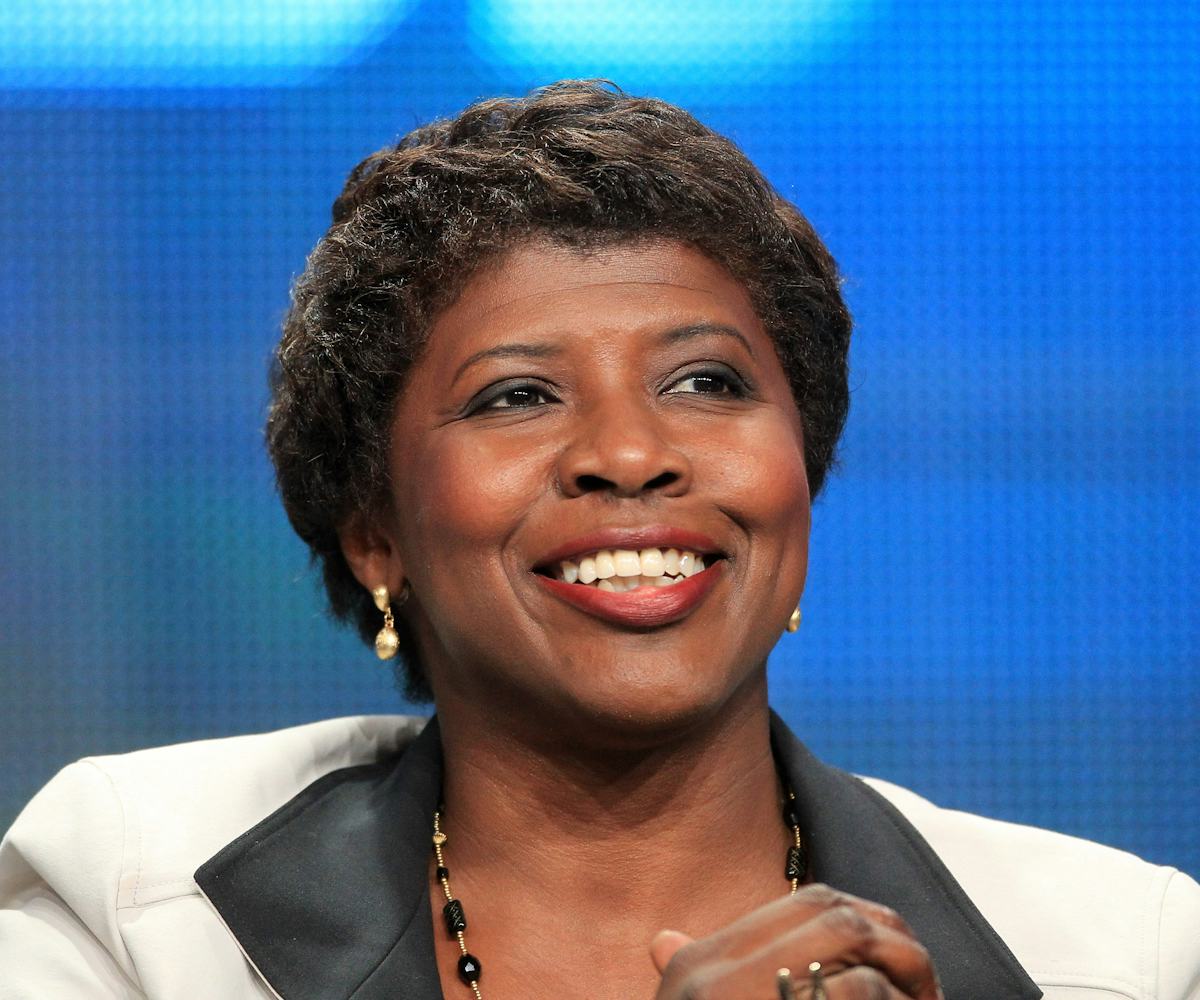 Photo by Frederick M. Brown / Getty images
Legendary Broadcaster Gwen Ifill Dies At 61
Legendary PBS journalist and broadcaster Gwen Ifill died of cancer on Monday, according to the public broadcaster. She was 61-years-old. "It is with extreme sadness that we share the news that Gwen Ifill passed away earlier today surrounded by family and friends," PBS president and CEO Paula Kerger said in a statement. "Gwen was one of America's leading lights in journalism and a fundamental reason public media is considered a trusted window on the world by audiences across the nation."
In an age when the country has never felt more divided, Ifill was widely respected on both sides of the isle, which was made evident by the outpouring of condolences following her death. President Obama called the PBS NewsHour host an "extraordinary journalist," even when he was "at the receiving end of one of her tough interviews." Ifill was perhaps best known for her work on presidential elections, of which she covered seven. She moderated vice presidential debates in 2004 and 2008.
"Gwen was a standard bearer for courage, fairness and integrity in an industry going through seismic change," PBS NewsHour's executive producer Sarah Just said in a statement. "She was a mentor to so many across the industry and her professionalism was respected across the political spectrum. She was a journalist's journalist and set an example for all around her."
Ifill's colleagues, along with some of the country's most influential politicians, rushed to social media to pay their respects after news broke of her death. "Very sad to learn we have lost Gwen Ifill. Gwen represented the best of broadcast journalism. Our hearts are broken," wrote NBC's Lester Holt. "I am saddened to learn about the passing of Gwen Ifill—an incredibly talented and respected journalist," added Speaker of the House, Paul Ryan. 
Ifill was one of the most prominent black female journalists on television, something she addressed when she joined PBS NewsHour in 2013. "When I was a little girl watching programs like this—because that's the kind of nerdy family we were—I would look up and not see anyone who looked like me in any way," she told The New York Times. "No women. No people of color. I''m very keen about the fact that a little girl now, watching the news, when they see me and Judy sitting side by side, it will occur to them that that's perfectly normal—that it won't seem like any big breakthrough at all."