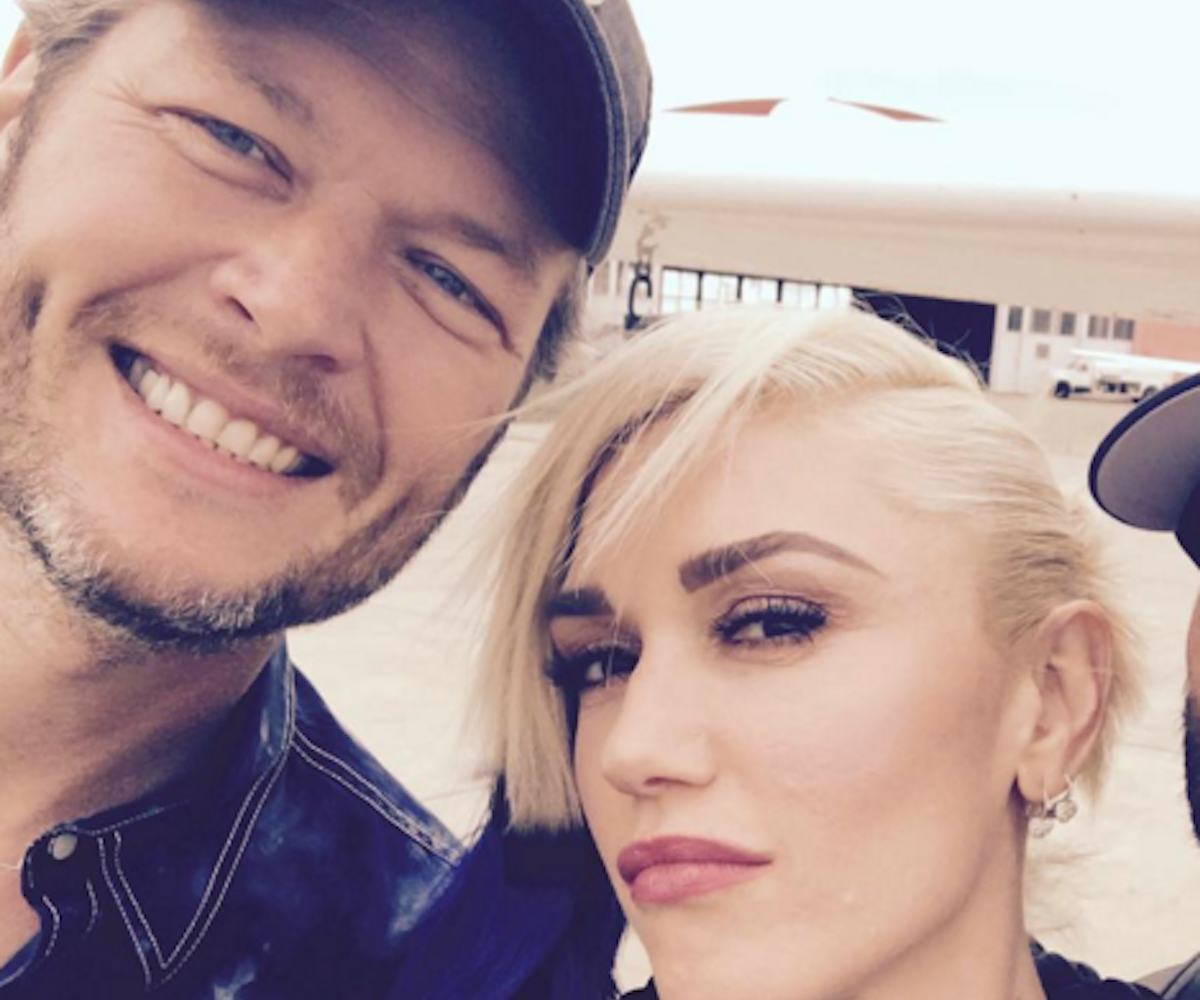 Photo: via @gwenstefani Instagram
Gwen Stefani Weighs In On Those Blake Shelton Dating Rumors
when blake shelton puts his hand on gwen stefani's hip, the world dips
Alright, everybody! Gather 'round, because boy do we have a love story for you. From the bowels of the Internet comes a tale of lost and found love featuring Gwen Stefani, a pseudo ballerina, and a some guy dressed like a member of Poison who goes by the name Blake Shelton. By day, they're recording artists and coaches of the same show called The Voice. When the lights go off on-set, though, they could be something more.
You see, our ballerina and Poison member are buds. They're friendly on their show and their Instagram life would lead one to believe they're in
. They've hung out together before, but since both are also recently divorced and they're forward-facing Hollywood figures, many people have been quick to assume their cahoots are now intimate. (Apparently, two single celebrities can't just be buds.)
What would lead one to believe this? Well, over the Halloween weekend, our
. There's real, digital—albeit pixelated—photographic evidence of his hand on her hip. And you know what happens when Blake puts his hand up on Gwen's hip? We dip. When Blake dips, Gwen dips; we dip.
When asked about the maybe romance during Ryan Seacrest's radio show, Stefani said she was "not going to answer that right now." She added, "I think he's hot, don't you?" Later, during Carson Daly's radio show, she explained that she "was literally that party girl that you hear about when their life blows up, and you're like, 'Yeah! I'm going out! Like, watch me!' We're just trying to have fun. You know?" Maybe! These rumors are surefire media-bait, so who even knows. If it is true, amaze! It it's not, that's cool, too. Our ballerina had a good time and digital publications got that click. For better or for worse, we all dipped.