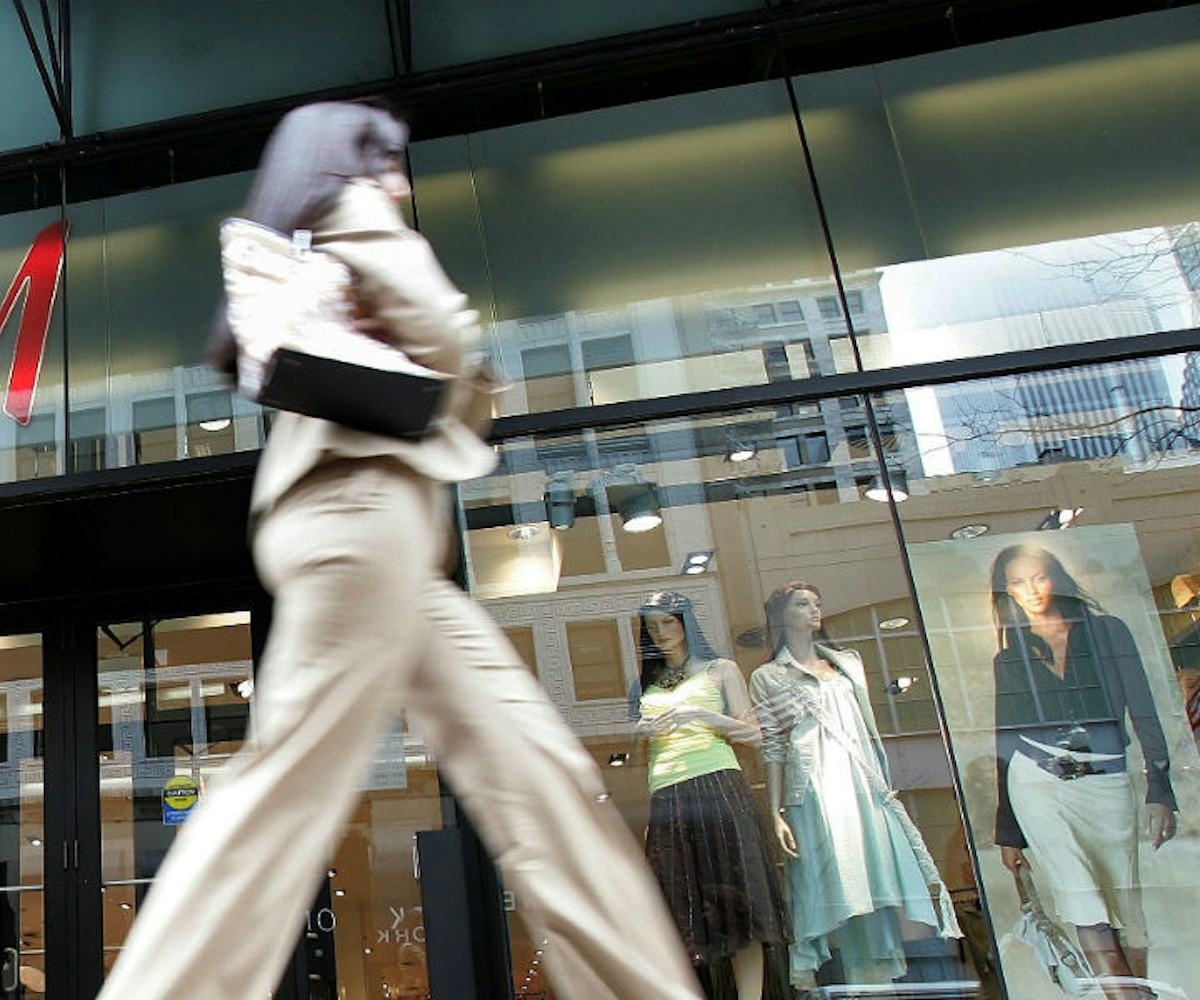 Photo by Tim Boyle/Getty.
H&M Is Introducing A New Millennial-Friendly Brand
H&M is adding a new name to its very large family of sister brands—and this one will target millennials.
The new label is called /Nyden (yes, forward slash and all) and is set to launch in early 2018. The name is Swedish and combines two words: "ny" and "den," meaning "new" and "it." The logo is going to be a simple bold slash, which symbolizes "co-creation."
Oscar Olsson, who has worked at H&M since 2013, will lead the brand, which is being described as his brainchild by this quirky profile from The Cut. He plans on taking an unconventional approach to the new project. Instead of having one big-name designer, the brand will engage with "tribe leaders," chosen by Olsson, to "co-create" the clothing. "In this future society, as any brand or any kind of provider of anything, you need to embrace the fact that the power is not in your hands," he told the website. "The power has shifted to what we call tribes." Two "tribe leaders" already confirmed are tattoo artist Doctor Woo and Swedish actress Noomi Rapace.
/Nyden will also move away from its sister brand's fast-fashion roots. It will reportedly not follow "trends, seasons, or the Fashion week calendar." Drops will be limited, and price points have been described as "affordable luxury." Customers will be able to purchase the pieces online or in "mixed reality pop-up events."
Everything's pretty vague, so we'll have to wait until next year to find out what kind of clothes we'll actually be getting (though this short video from the brand's Instagram account seems to suggest a lot of Cali-friendly garb). You can sign up for updates on the brand's website here. As it declares, once you type in your email, "welcome to the tribe."