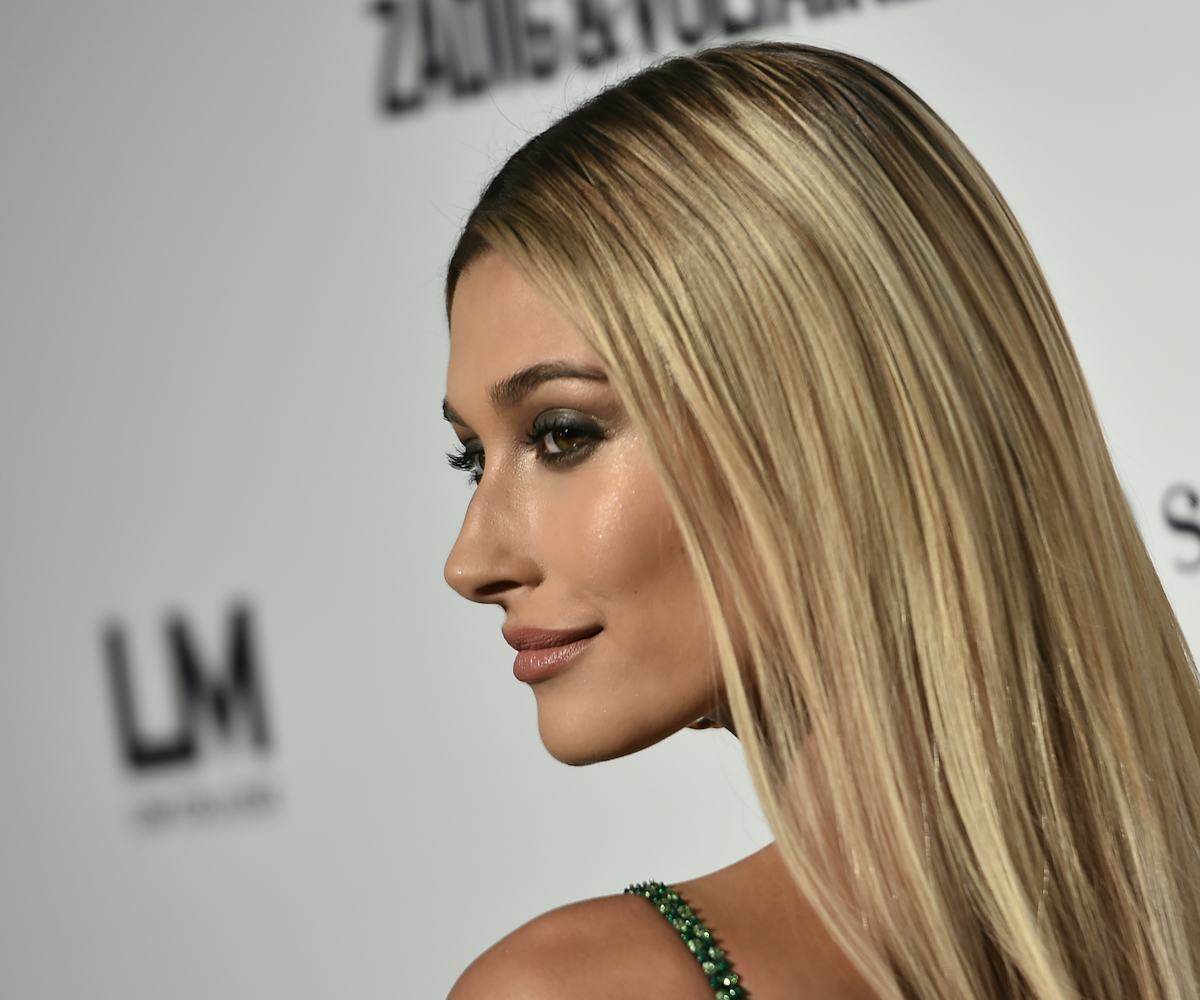 Photo by Steven Ferdman/Getty Images
Hailey Baldwin Thinks Her Parents Love J Biebs More Than Her
She also knows that you think she's too young for marriage
According to a very, very brief interview with The Cut, Hailey Baldwin is pretty content with how the whole engagement thing is going. Her fiancé is none other than popstar Justin Bieber, and her parents literally couldn't be happier about the husband to-be. 
At a breakfast celebrating her new bareMinerals gig, Baldwin shared the deets as to how those closest to her felt about Baldwin getting married so young. "I said to [my parents], 'You'd stop me if you didn't think this was the right decision, right? And they didn't," she explained. "I think they love him more than me!" So, there you have it. The Baldwins all have Bieber fever. Of course, the Baldwin family has a history of young marriages in the past, she explained, "My sister was 24 when she got married, and my parents also got married when they were young, too. I see no reason to wait. When you know it's right, it's right."
Baldwin shared all the fairytale wedding dream details, including that she pictures "lights strung everywhere" in her head, and that "having it in the woods would be so beautiful." Apparently, she's already settled on a designer, but the dress has yet to be made for the affair set to take place in 2019.