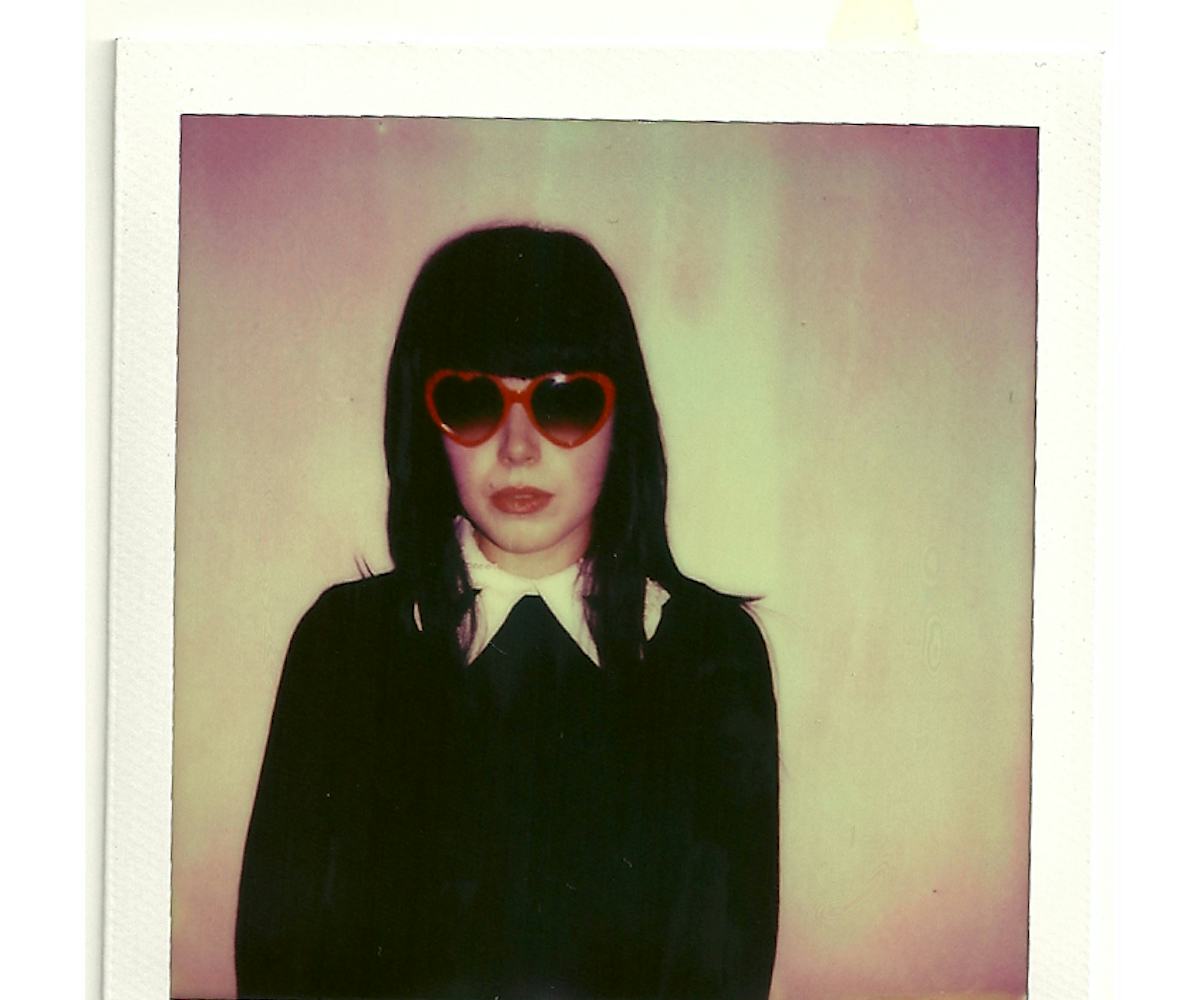 all photos by rachelyn remz porter for sgc ny
american girls
see haim, sleigh bells, and more pose for sgc nyc.
If you need a primer on the coolest girls in America, look no further than SGC NYC's new photo series, American Girls. Shot by photographer Rachelyn Remz Porter on Polaroid film from The Impossible Project, the series stars the coolest musicians and artists in New York, from Haim to Alexis Krauss from Sleigh Bells, to Jen Clavin from Bleached. (So basically everyone we're obsessing over right now.)
We know you're probably wondering: who is the genius that got all these rad gals together?! That'd be Jason Alfano, the mastermind behind SGC NYC (an acronym for Social Gathering Clothing New York City), which is part-store, part-lifestyle brand, part-source for everything awesome. We grilled Alfano and Porter on the photo series, so read on to get the scoop about NYC's coolest folks.
How did you pick the people to appear in the images?
Jason Alfano:
I think I will let Rachey answer this one. She is the driving force behind this, and the one with the "Babe Squad."  I think we are both lucky to have some amazing talented friends.
Rachelyn Remz Porter:
I usually try to shoot friends. I'm fortunate to have a total babe squad who are smart, funny, and talented surrounding me. I've lived with and been surrounded by musicians, artists, and writers for as long as I can remember, and it's very inspiring.  When you work with friends, things are looser and the photographs are more genuine.
If you had to describe the SGC NY aesthetic in 3 words they would be...
JA:
Raw, life, and party. (I just mashed up Iggy Pop album titles.)
RRP:
90's, quirky, relaxed
Who's the SGC NY muse or dream client?
JA:
Lisa Taylor in the '70s. (See the 1977 Dior Campaign)
RRP:
I would say the two people I shoot the most and consider muses are Jen from Bleached and Izzy from Hunters. My dream client? Probably Alice Glass.  I think she is so amazing and such a chameleon.  All of my amazing friends inspire me. They all do such crazy-awesome work it makes me want to be as rad as they are. I sound so cheesy, but whatever, forever.
What are five must-have songs on an American Girls Themed playlist?
JA:
"Suicide Child" - The Nuns
"They Live By Night" - Make Up
"The Masque" - The Dark
"Don't Burn the Fires" - Dead Moon
"Sonic Reducer" - Dead Boys
RRP:
: 
"Dead In Your Head" - Bleached
"Boys in the Wood" - Black Lips
"Many Roads to Follow" - The Nerves
"Restless Leg" - Har Mar Superstar
"Narcissist" - Hunters
"Deadbolt" - Skaters
"Bad Decisions" - Beach Party
"I Got the Moves" - Habbibi (I'm making a video for this song this weekend!)
Haim
Anna O'Connell
Anna O'Connell
Cassie Ramone
Chelsea Wolfe
Cloud Nothings
DJ Nelleke
DJ Nelleke
Jen Clavin from Bleached
Jen Clavin from Bleached
Jen Clavin from Bleached
Cecelia
Cecelia and Lindsay
Alexis Krauss from Sleigh Bells
Alexis Krauss from Sleigh Bells