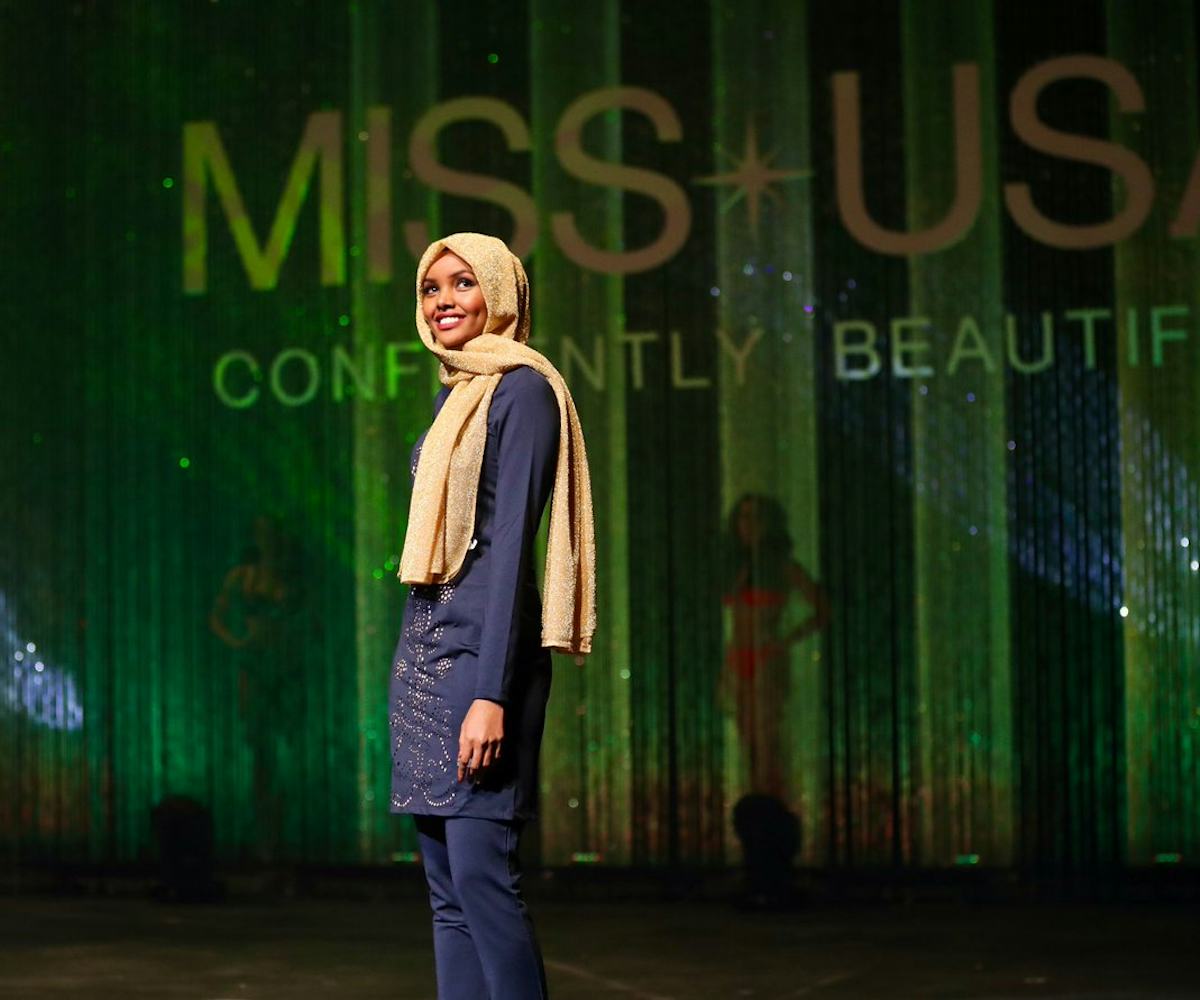 Photo via @LeilaNavidi/Twitter
Halima Aden Becomes The First Contestant To Wear A Hijab In The Miss Minnesota USA Pageant
At the age of 19, Halima Aden has already made U.S. history. The Somali-American is officially the first contestant in the Miss Minnesota USA beauty pageant to wear a hijab. If you thought that was shocking, she also came out for the swimsuit portion wearing a burkini. In an interview with Minnesota Public Radio (MPR), Aden said that she hoped to raise awareness about Islamaphobia by competing in the pageant.
"This pageant is so much more than just beauty; their whole message is being confidently beautiful, so I didn't think that I should allow my hijab to get into the way of me participating," she told MPR. "This is a great platform to show the world who I am... just because I've never seen a woman wearing a burkini [in a pageant], it doesn't mean that I don't have to be the first."
Aden adds, "What I wanted to do was to just give people a different perspective. We just needed one more thing to unify us. This is a small act, but I feel like having the title of Miss Minnesota USA when you are a Somali-American, when you are a Muslim woman, I think that would open up people's eyes."
Progress truly is a beautiful thing. Given everything that this country is currently experiencing, it wouldn't hurt to see Aden win the title of Miss Minnesota USA. She might have scored in the Top 15, but she's number one in our hearts. Bravo, Aden!