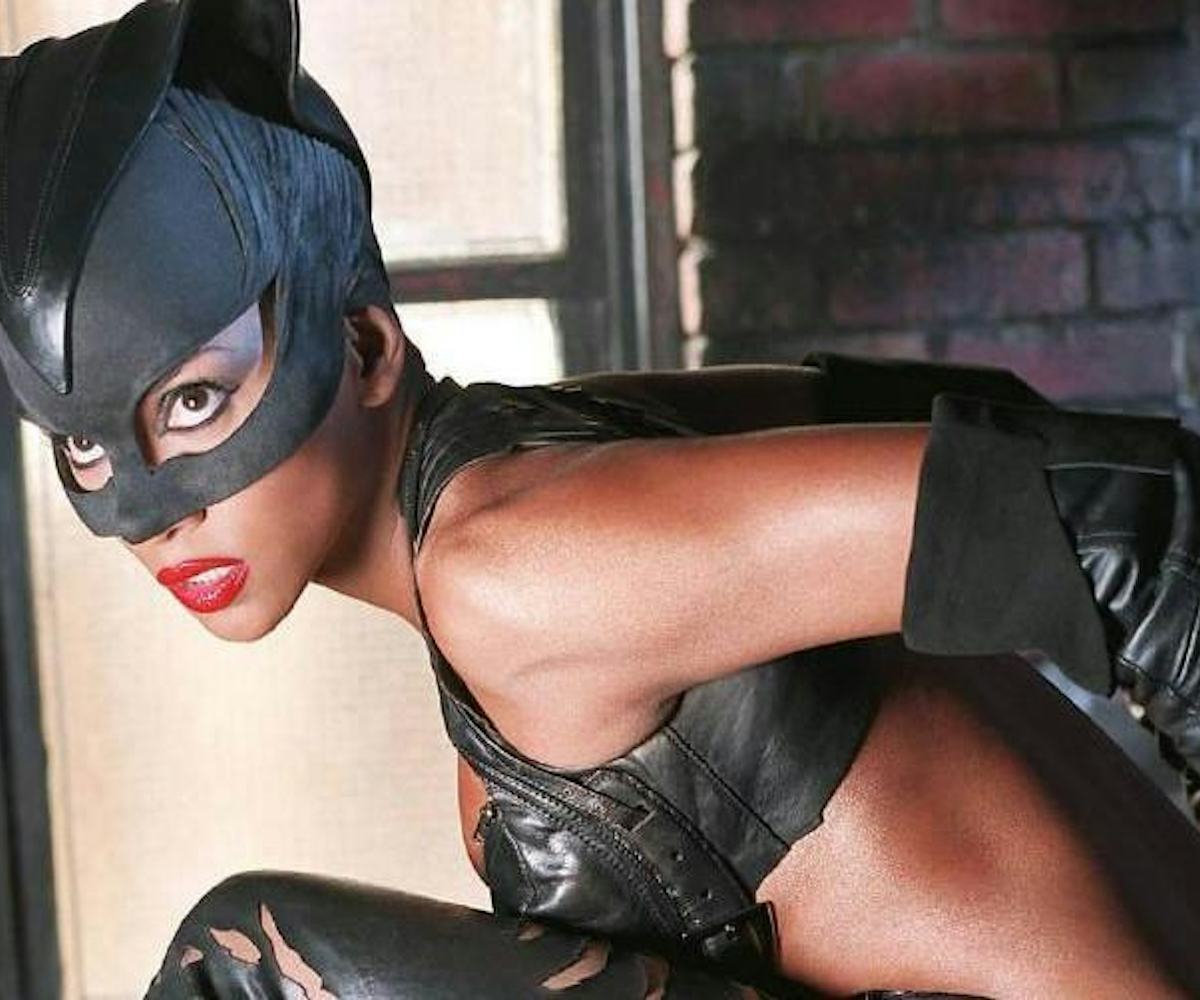 Photo via Warner Brothers
Halle Berry Doesn't Regret 'Catwoman' Because She Made "A Shitload Of Money"
Despite being a critical flop, Halle Berry said that she does not regret starring in DC Comic's Catwoman big screen adaptation.
According to E! News, the actor talked about the 2004 movie on stage at the 2018 Matrix Awards on Monday, saying, "While it 'failed' to most people, it wasn't a failure for me."
"I met so many interesting people that I wouldn't have met otherwise," Berry said. "I got to learn two forms of martial arts, and I got to learn what not to do, and learning what not to do is as important as learning what to do."
Berry also said that people advised her to turn down the role, calling it a career ender. "Well guess what I did?" she joked. "I followed my intuition and I did a movie called Catwoman... and it bombed! Miserably."
However, it turns out, Berry still walked away a winner, seeing as how she "got a shitload of money that changed my life"—to which we can only say, "Hell, yeah."