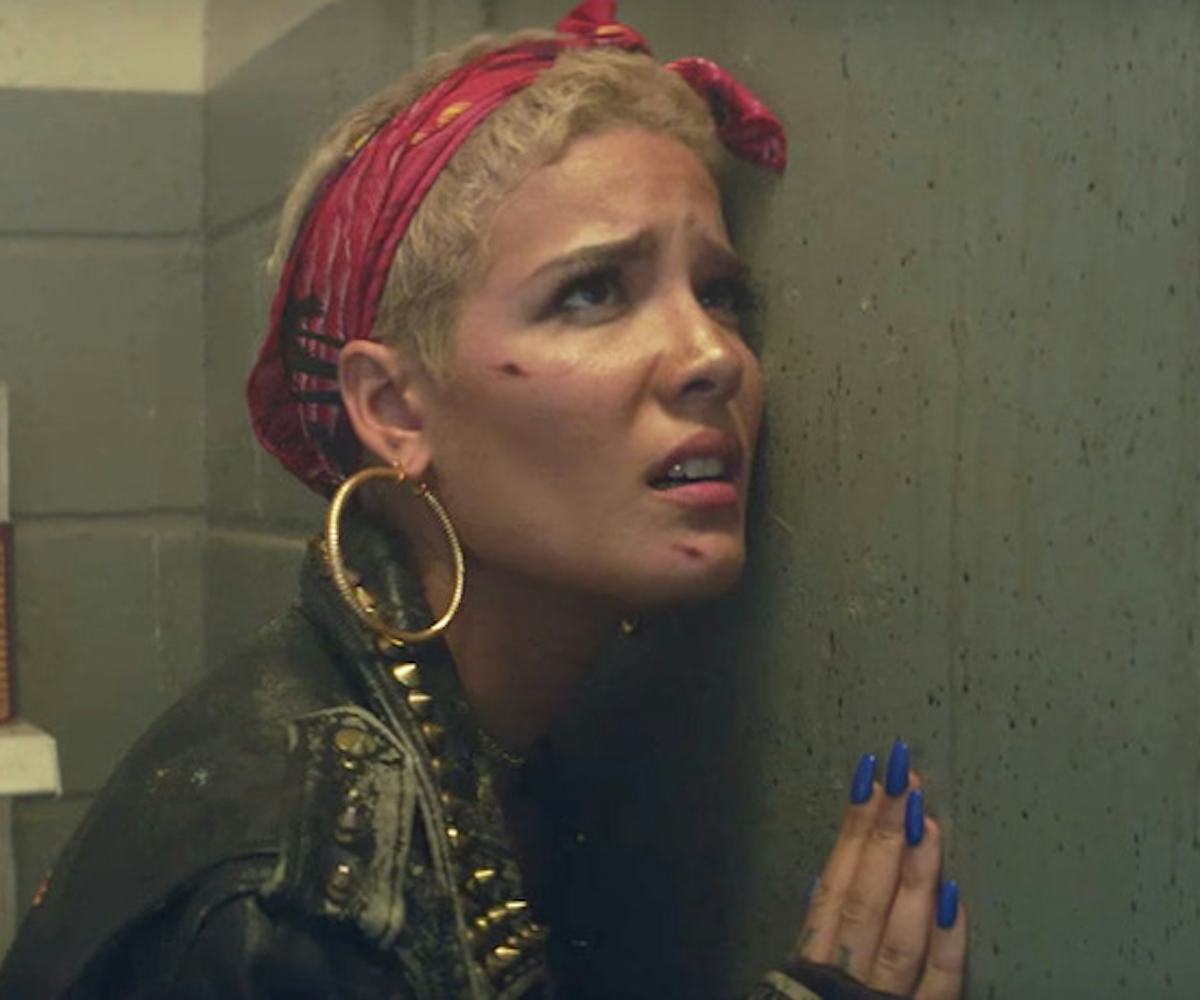 Image via YouTube/HalseyVEVO
Halsey Is On The Run In Her New Video For 'Bad At Love'
It's 'Mad Max' meets 'Crossroads'
Halsey's new music video for "Bad at Love" picks up where her "Now or Never" video left off. She's on the run from the cops in the desert. In a press release, Halsey called the videos part of a "long narrative that tells the story of two people in love despite the forces trying to keep them apart."
In the "Bad at Love" video, co-directed by Halsey and Sing J Lee, the singer rolls in on a motorcycle with a shaved head and leather jacket, with fresh cuts on her face following the fight scene in "Now or Never."
She stops at a gas station, discovers she's a wanted fugitive, and narrowly avoids the police with the help of some new friends. Then, the four women drive off in a convertible together. It's like Mad Max meets Crossroads. 
Both "Bad at Love" and "Now or Never" are from Halsey's new album hopeless fountain kingdom.
Watch the new video, below.