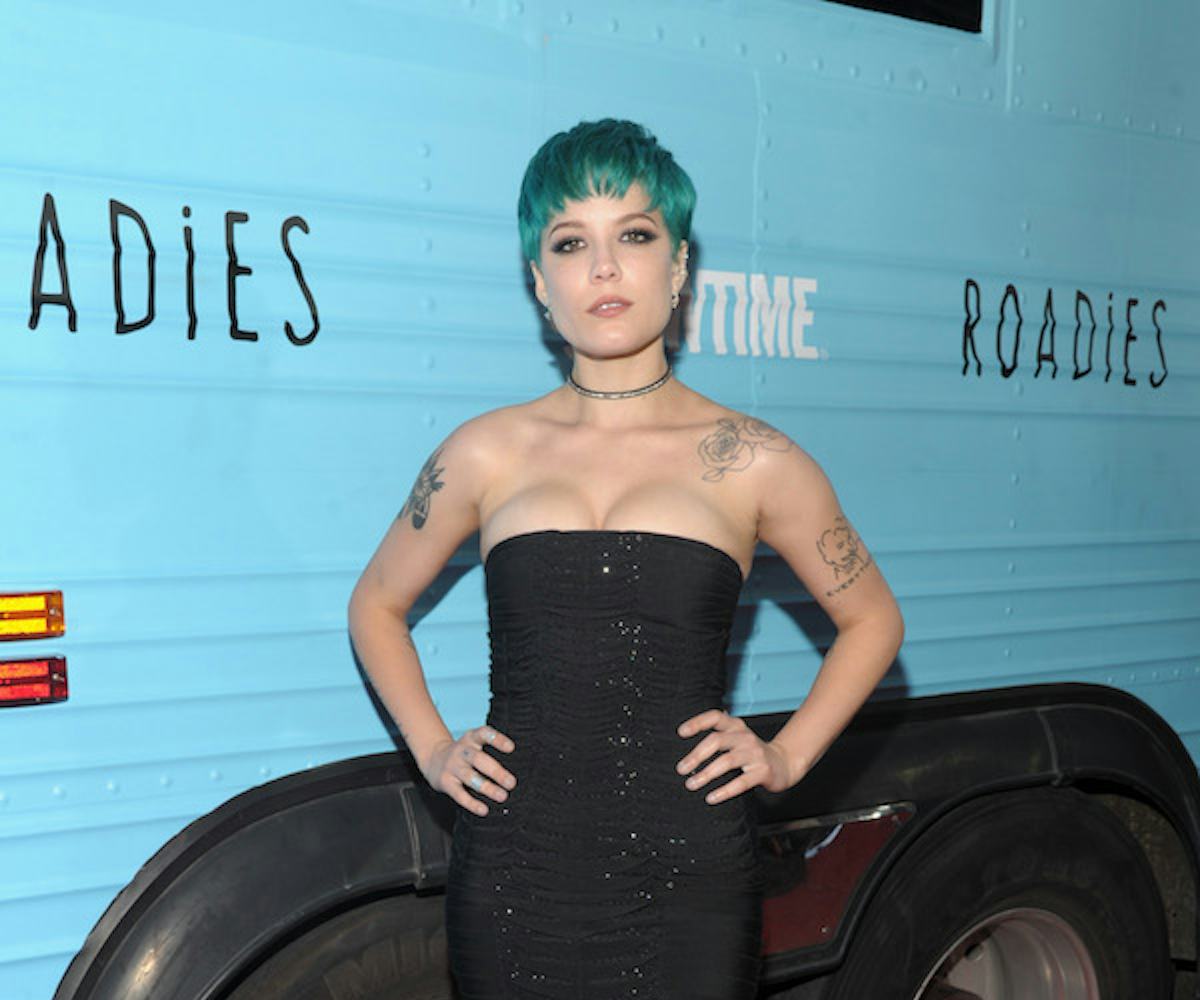 Photo by Dave Mangels / Getty Images
Halsey Recounts Going On Stage Hours After Miscarriage
"I want to be a mom more than I want to be a pop star"
In a recent interview with Rolling Stone, singer Halsey opened up about the horror of having a miscarriage—and then having to go on stage just hours later.
The admission, as it turned out, came out of a connection from a shared experience. It just so happened that Halsey had read an article about her interviewer Alex Morris' own miscarriage and admitted, "I didn't want to meet you at all. I was really terrified of you, because I knew as soon as I saw you, I was going to need to tell you that last year on tour I got pregnant."
Halsey went on to describe how she found out she was pregnant last year before the release of her debut album, Room 93, and the fear and panic that set in. She said, "What happens? Do I lose my record deal? Do I lose everything? Or do I keep [the pregnancy]? What are the fans going to think? What are the moms going to think? What is the Midwest going to think? What's fucking everyone going to think?"
Although she's not sure, the singer thinks it was pure exhaustion that caused the miscarriage to happen. She told Morris how even though she wasn't drinking or doing drugs, her hectic schedule caused her to be in and out of the hospital every few weeks due to dehydration and that she was "needing bags of IVs brought to my green room. I was anemic, I was fainting. My body just broke the fuck down."
The result: Halsey found herself "on a hotel bed, bloody, naked from the waist down, hours before she [was about] to go on stage." And, when she requested that her show be canceled, the staff was hesitant because of how important the Vevo LIFT performance could be for her career. So, she went and gave the "angriest performance that I've ever done in my life," wearing adult diapers so that she could make it through. The music, she said, in that moment, took precedence over everything, though in the end, it made her feel like she wasn't "a fucking human being anymore." She went into the parking lot and threw up as soon as her performance was over. 
Despite her unimaginable experience, Halsey still looks forward to being a mother someday. She concluded the interview with "I want to be a mom more than I want to be a pop star. More than I want to be anything in the world," and in a recent tweet, she says, "It was a year ago and I am growing past it and I am looking forward to the possibilities the future will bring me in having my own family." In the meantime, the singer continues at her breakneck pace promoting her album Badlands and her new song "Closer" with The Chainsmokers.
(Via MusicFeeds.com and Rolling Stone)