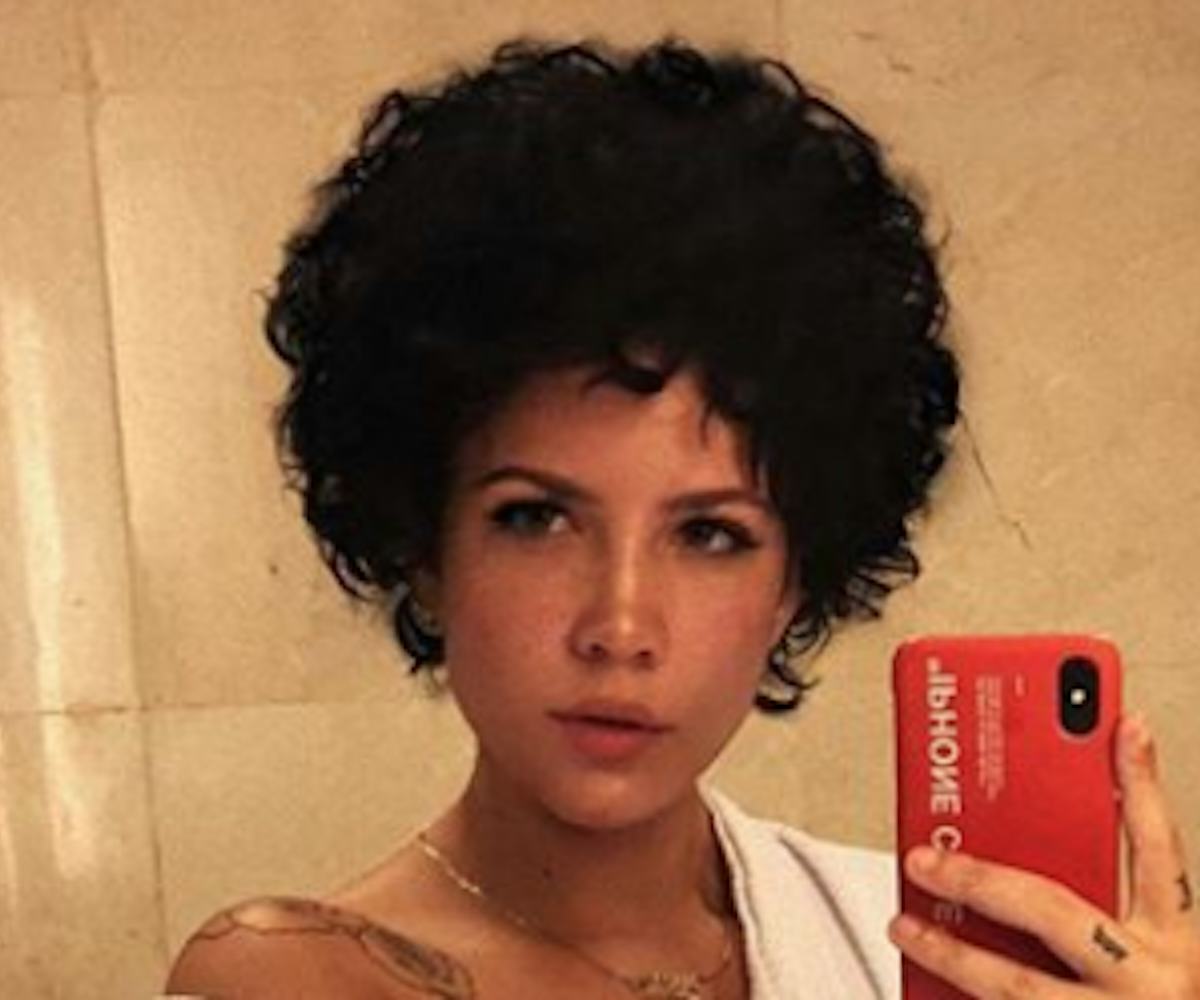 Photo Via @IAmHalsey Instagram.
Halsey Is Not Here For Trolls Criticizing Her Natural Hair
She clapped back at people claiming she was wearing a wig
Halsey's decision to wear her natural hair has elicited such an unfortunate online reaction that she had to address the haters.
On Friday, the singer posted a gorgeous mirror photo of herself with her natural curls on full display, writing, "New growth, new growth; all these fades I outgrew."
And while most of the comments underneath the photo appeared to be positive, as Yahoo! reports, more than a few people voiced "skepticism" about her hair, with many asking if it was a "perm" or "wig." It even got to point where a few commenters began accusing her of "cultural appropriation"—though, as a few of her defenders noted, Halsey is biracial, and that's her natural texture.
It wasn't long until Halsey hit back at the haters herself. "I can't believe I spent a whole damn year growing out my curls under those wigs for y'all to say my natural hair looks like a wig," she wrote on Twitter. "Some fucked up shit lmao." To further prove her point, Halsey posted a baby photo of herself (curls and all) on Instagram, alongside the caption, "Stay Mad."
Thankfully, her fans have been nothing but supportive. "Screw them your natural hair is gorgeous & we all know how hard you've worked for this," one person wrote on Twitter. "Ignore them and enjoy that FLAWLESS set of curls."