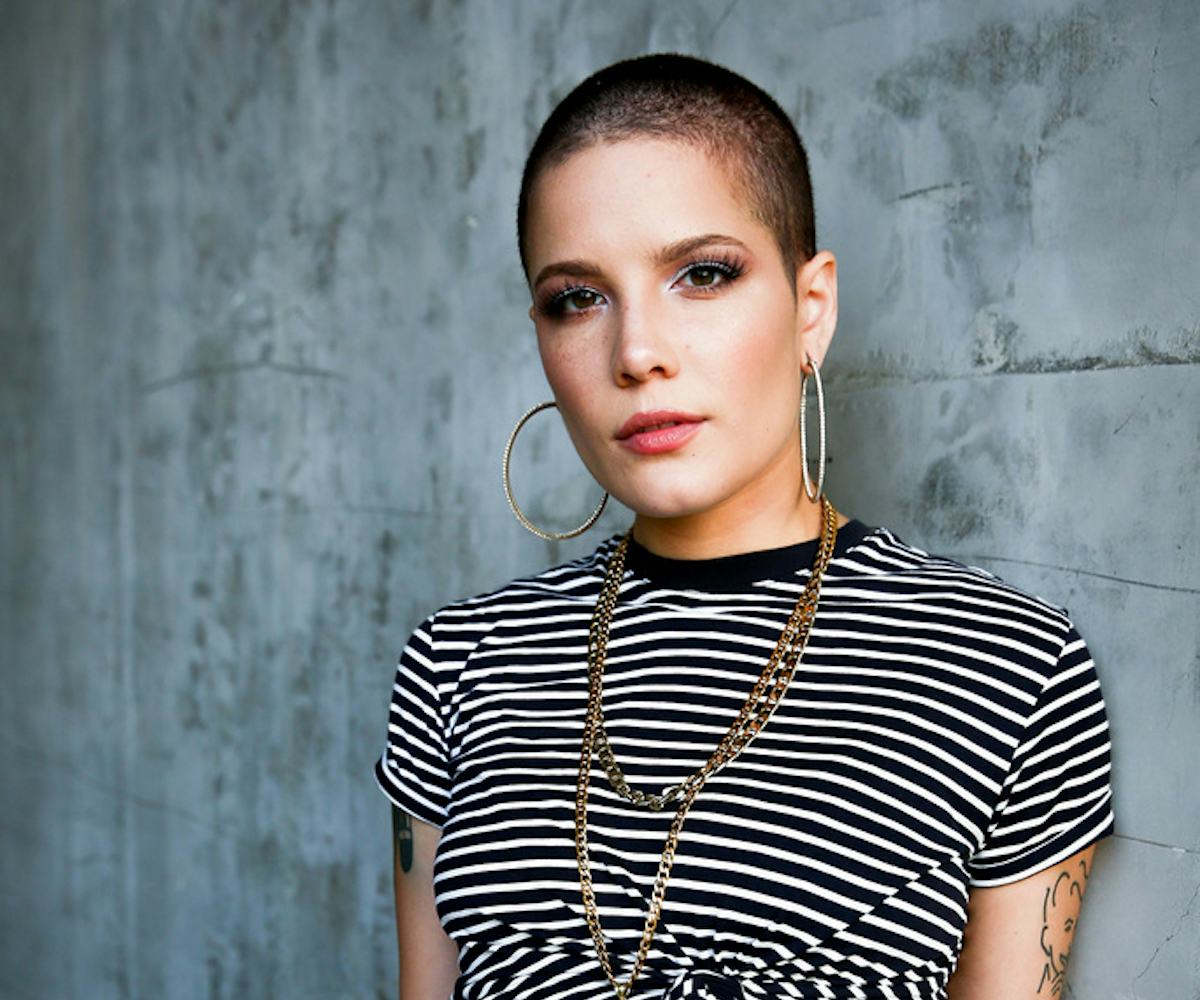 Photo By Rich Fury/ Getty Images.
Halsey Shares How Planned Parenthood Helped Her Through Her Miscarriage
Plus a lot more in her 'Playboy' interview
Halsey is something of a journalist's dream interview subject. She's candid and open, a rare sight in tight-lipped Hollywood. It's become part of her brand and one of the reasons why she achieved such a stellar reputation amongst her fans. She maintains this transparency in a recent Playboy interview.
The article covers a lot, from the complicated feelings she has toward hitting it big with a feature on The Chainsmokers' insanely popular "Closer" to whether or not she would ever get plastic surgery to being white-passing but black-identifying.
The 22-year-old also talks about her support for Planned Parenthood (she donated $100,000—of her own money, yes—to the organization earlier this year) and reveals it was the first place she went when she had a miscarriage on tour in 2015. "Other people have controlled this negative narrative that it's a low-income place, this place in the ghetto, this place for abortions, this place where drug users go, this place where 'slutty' girls go—I say 'slutty' in quotes because I'm rolling my eyes at it," she says in the interview. "But it's a doctor's office. I can afford some of the best health care in the fucking world and I still went there, because I trust it."
The reason why she made the decision to open up about her miscarriage during a Rolling Stone interview last year, she says, is because you don't hear about them happening to single 20-year-old girls. Stories are usually told from the perspective of a happily married woman. "I wanted to say something about it because when I was going through it, I was fucking alone," she says. "I didn't know any artists I could have called and said, 'Hey, I know this happened to you. What should I do? Can I go back on tour? How long did it take for your hormones to realign?' I had no one to talk to."
Remember when we said the singer is a journalist's dream interview subject? She opens up about that a bit, too. Turns out, it has a lot to do with needing someone to talk to. "Sometimes I forget I'm doing interviews and I just talk to people," she explains. "I have a friend who has been in the industry a very long time, and he said to me the other day, 'Remember, the press is not your therapist.' Being an artist is so fucking lonely, though. People forget that when I'm on tour, sometimes interviews are the only human interaction I get all day."
At the end of the day, Halsey just wants to do right by her fans. She credits her empathy as the reason for teenagers flocking to her side to her. She's helped them out financially in the past, but she mentions that being everything to everyone can be hard. "It's amazing when I can be there for them, but that's still energy I carry all day long. I love that it hasn't numbed me. You can't cry 15 times in a meet-and-greet, but I still do. I hope I never lose that, because having the capacity to care in that way keeps you a decent human being. That's all I fucking want: to be a decent human being."
Head over to Playboy to read the full interview. It's well worth the 10 minutes out of your day.