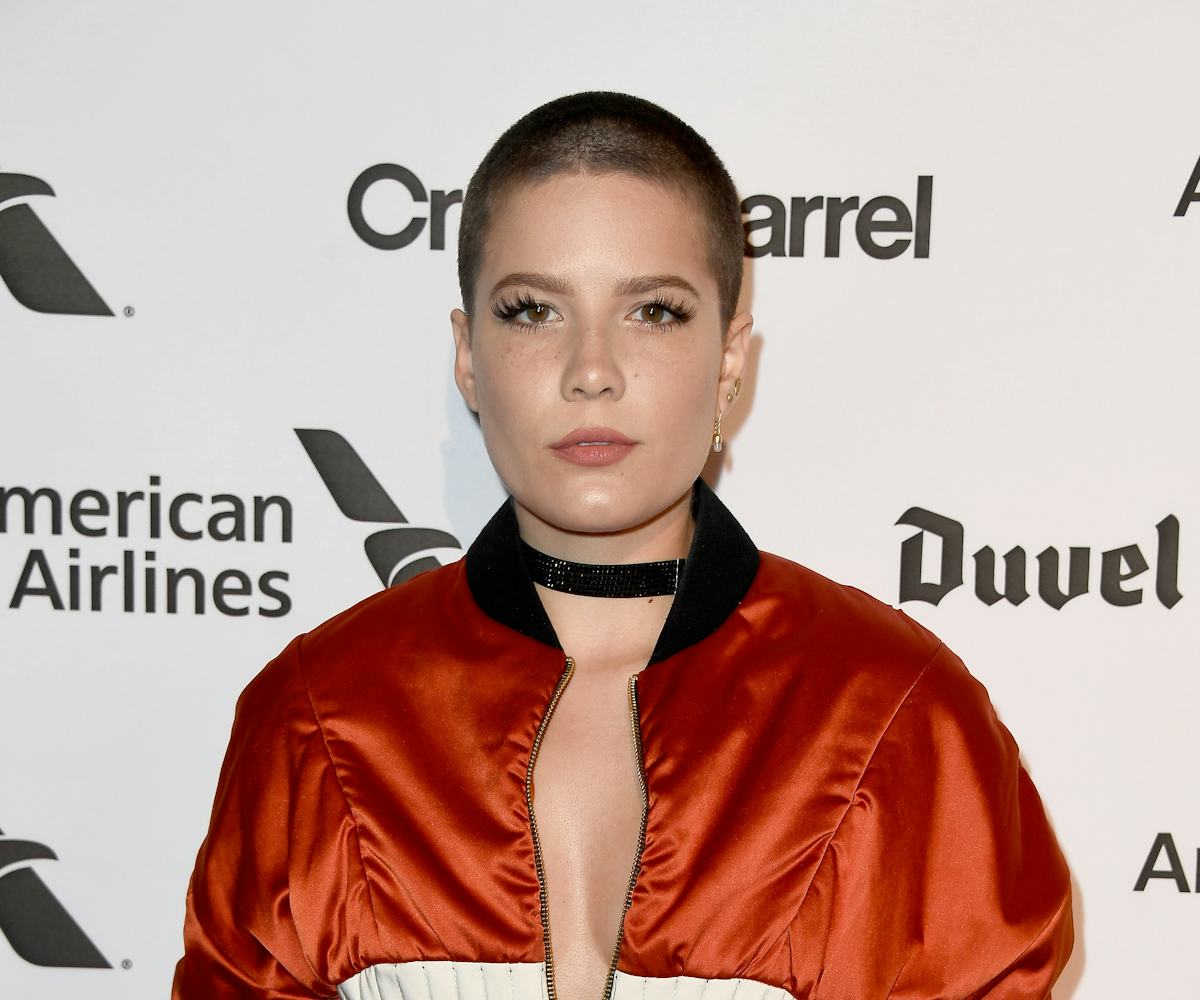 Photo by Frazer Harrison / Getty Images
Halsey Drops Hints About Her Second Album On Twitter
"This is a very good thing"
NYLON's June/July cover star Halsey has had quite an eventful 2016. Since the drop of her well-received album Badlands a year ago, she's become something of an icon, not only for her hugely popular songs with Justin Bieber and the Chainsmokers, but also for her penchant for honesty and outspokenness about her personal life and struggles.
Yesterday, Halsey took to Twitter to share on the progress of her upcoming second album and the process of putting it together. "Im exhausted to tears n leaving the studio at 5 am these days but im a tornado of anger and productivity. this is not the album ur expecting," she tweeted at 1:09am.
When someone asked if "this a good thing?" Halsey tweeted back. "This is a very good thing. im using every bit of me to make something with dignity." An hour later, she tweeted lyrics from The Weeknd's "Six Feet Under": "Till she six feet under she gon' get that fuckin paper."
Halsey undoubtedly sounds fired up about her impending musical release—perhaps the tweets are in reference to some of the events she's shared about her life. Halsey has always been incredibly open about her experiences and the struggles that accompany being a bisexual, biracial woman. She's admitted to having attempted suicide, saying, "I was an adolescent; I didn't know what I was doing."
In an interview with Rolling Stone, Halsey also recounted the horrifying story of when she had to perform only hours after having a miscarriage. She attributed the event to the unforgiving stresses of her schedule and recalls then giving the "angriest performance that I've ever done in my life."
While it's still speculation as to whether these events will inform her next album, we do know that Halsey's music is autobiographical. "Most of this is for me, to immortalize my life and my experiences in a concrete entity," she's said in the past, in reference to her songwriting.
Until new music drops, we can't be sure, but we do know for certain that we're dying to have a listen.