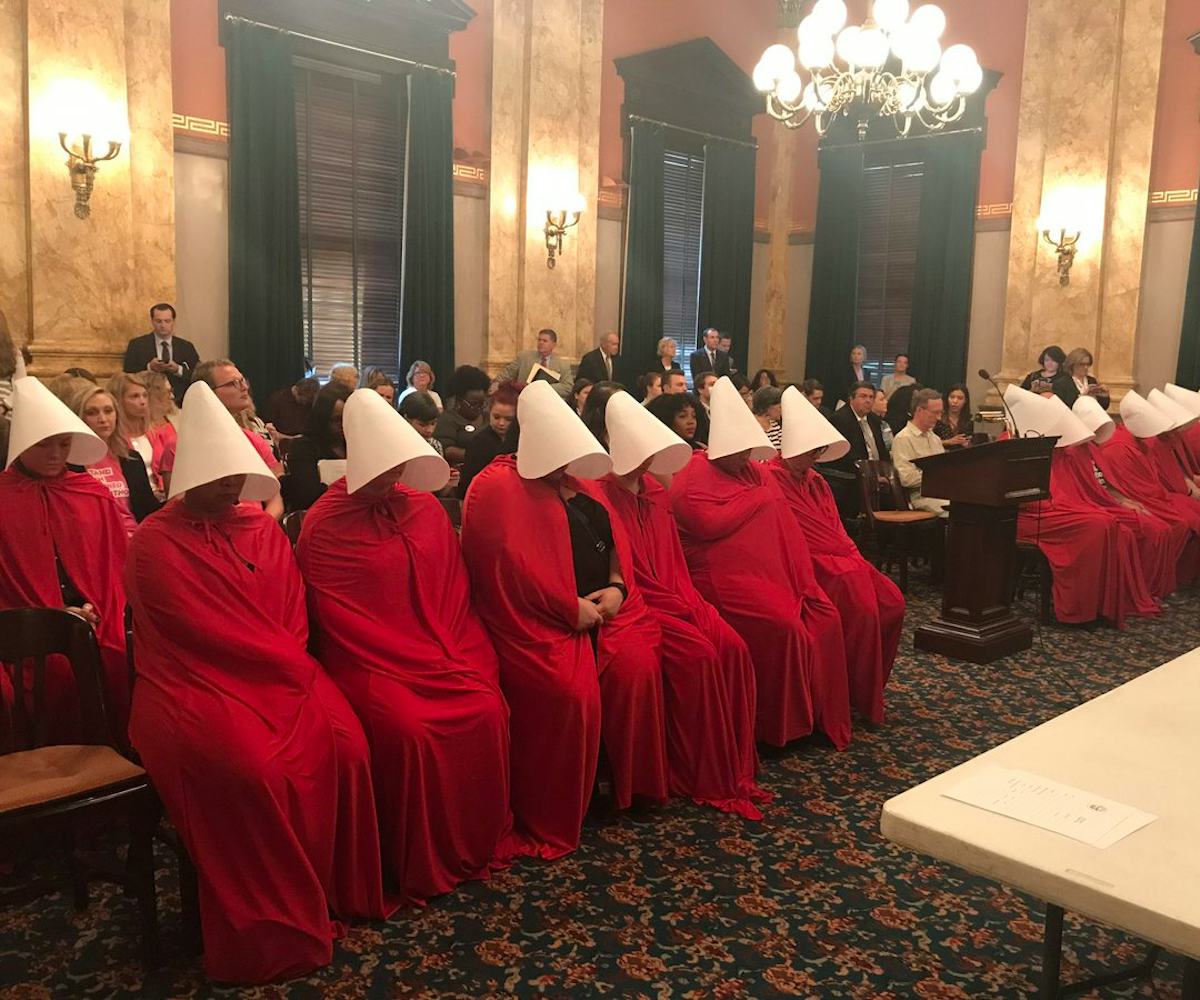 Twitter/@ProChoiceOH
Women Dress As Handmaids To Protest Anti-Abortion Bill In Ohio
During the first hearing for Ohio Senate Bill 145, which would effectively ban and criminalize second trimester abortions, a group of women showed up dressed as characters from Hulu's The Handmaid's Tale. Based on Margaret Atwood's 1985 dystopian novel, the show depicts life after the U.S. government has been overthrown by a totalitarian regime, where women who are fertile are forced to bear children for their "commanders." 
The protesters silently sat in the front row at the State House in Columbus wearing red cloaks and white bonnets. NARAL ProChoice Ohio documented the protest on Twitter, using the hashtag #OHHandmaids. 
Bill 145 is sponsored by Republican Senators Matt Huffman and Steve Wilson and would ban the safest and most common method of abortion in the second trimester, dilation and evacuation (D&E). This hearing comes just one week after Texas passed terrifying anti-abortion regulations, which include banning D&E and forcing women to hold burials and cremations for their fetuses after abortions or miscarriages. Similar to the Texas bill, Bill 145 would punish any doctor that performs D&E. They could face fourth-degree felony charges. The only exception in Ohio's anti-abortion rights bill is if the mother's life is at stake. 
Basically, The Handmaid's Tale is actually becoming real life.