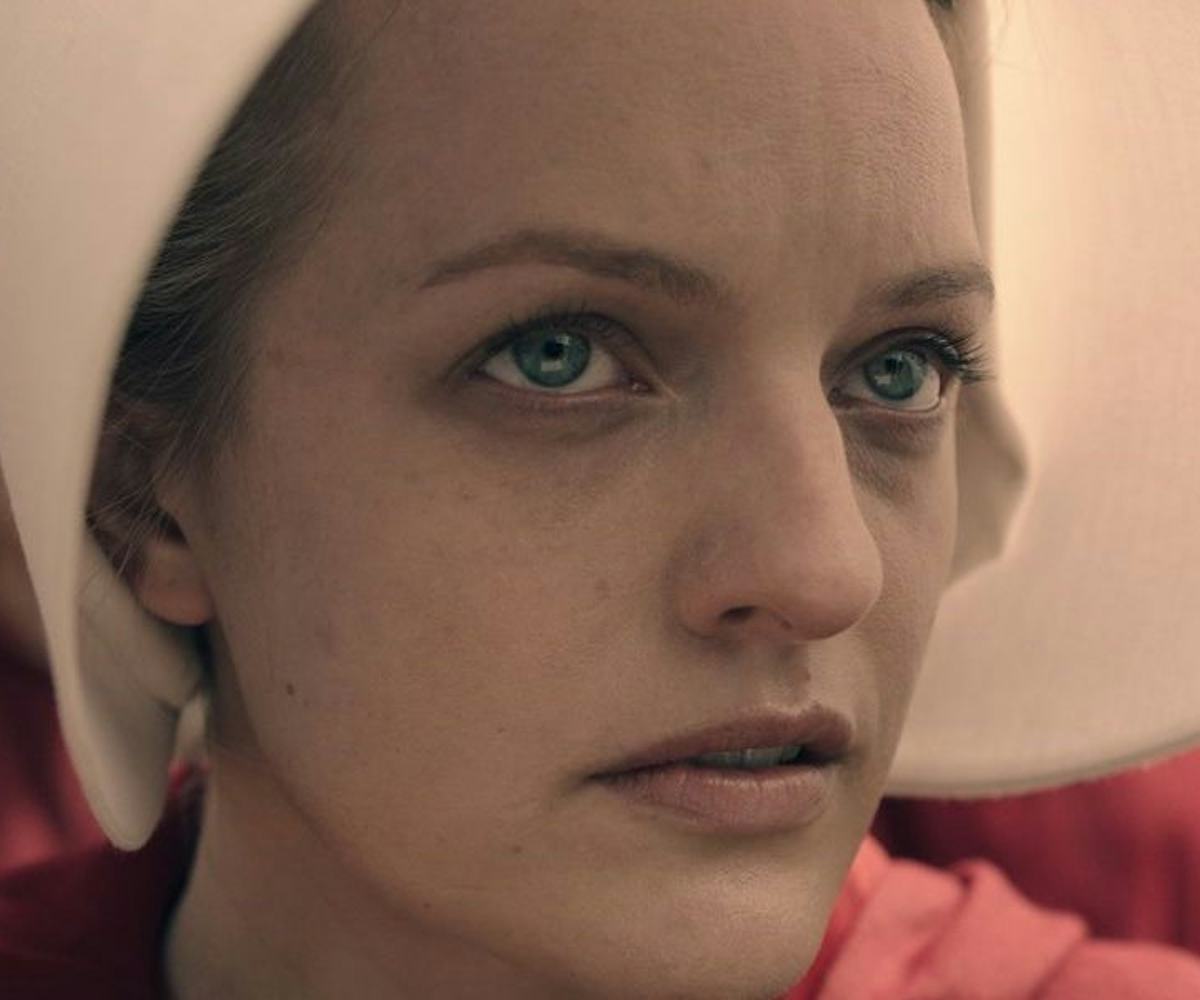 Photo via Hulu
Why Valuing Women's Reproductive Health Care Is Essential
'The Handmaid's Tale' is an ominous warning of what happens when we ignore it
When Hulu's television adaptation of The Handmaid's Tale aired last year, the streaming network found itself in the interesting position of having brought Margaret Atwood's 1985 dystopian tale to life in a world that felt more blatantly Gilead-ean by the minute. And now, the second season of the show is taking things to a whole new level, by expanding the fictional universe, and demonstrating how far-reaching the injustices of Gilead's fascist theocracy are.
At its core, The Handmaid's Tale is a horror series; it operates like a waking nightmare that will have you looking at the world around you, and asking, "What if?" This was certainly the case in the first season, but now that that the show is free from Atwood's source material, the narrative seems tailor-made to terrify anyone who regularly watches the news. This is evidenced by the audience's introduction to the fabled Colonies, areas contaminated by radioactive waste, where women designated as "Unpeople" are sent as punishment. In the book, the Colonies are only alluded to, and never truly experienced. In the series, they are made real when Emily (Alexis Bledel) is sent there, and we see them as a hopeless hell, reminiscent of North Korean work camps and Chechen concentration camps. They also extend to a gallows-lined Fenway Park and a "slaughterhouse" that used to be the former offices of the Boston Globe. This makes for a dystopian reality permeated by a hair-raising feeling of familiarity, making the show all the more horrific.
But Season 2 doesn't only move the narrative outward and forward, it also continues the work of Season 1, and dives deeply into a life before Gilead, exploring the backstories of multiple characters who become as important to the narrative as is June (Elisabeth Moss). The many pre-Gilead flashbacks bear an all too eerie resemblance to the chaos of current events, revealing street demonstrations turning violent, families separated at airports, and slurs being spray-painted in public spaces. 
But perhaps the most relevant aspect of The Handmaid's Tale is how it deals with issues of women's reproductive freedom. It was her ability to bear children that turned June into a handmaid, to begin with, and it is her fulfillment of that ability (remember, June was pregnant at the end of the first season) that will save her from the immediate doom that seems to come with her arrest in the season finale. We open Season 2 with June—muzzled, panicked—about to be hanged with a group of fellow condemned handmaids. There's crying, women urinating themselves out of fear, floodlights everywhere; it's hell.
For June, her unborn child is the only thing standing between her and death; it becomes clearer than ever that a woman's life is worth nothing apart from her ability to procreate. While this dystopia is still speculative, Atwood was always clear about the fact that every Gileadean law is based on something that actually happened in the past—meaning we're always not too far away from it happening in our future. Gilead, then, is a nightmare not yet realized, we just need to figure out how to wake up to its horrors now, rather than later.
The Handmaid's Tale premieres on April 25 via Hulu.