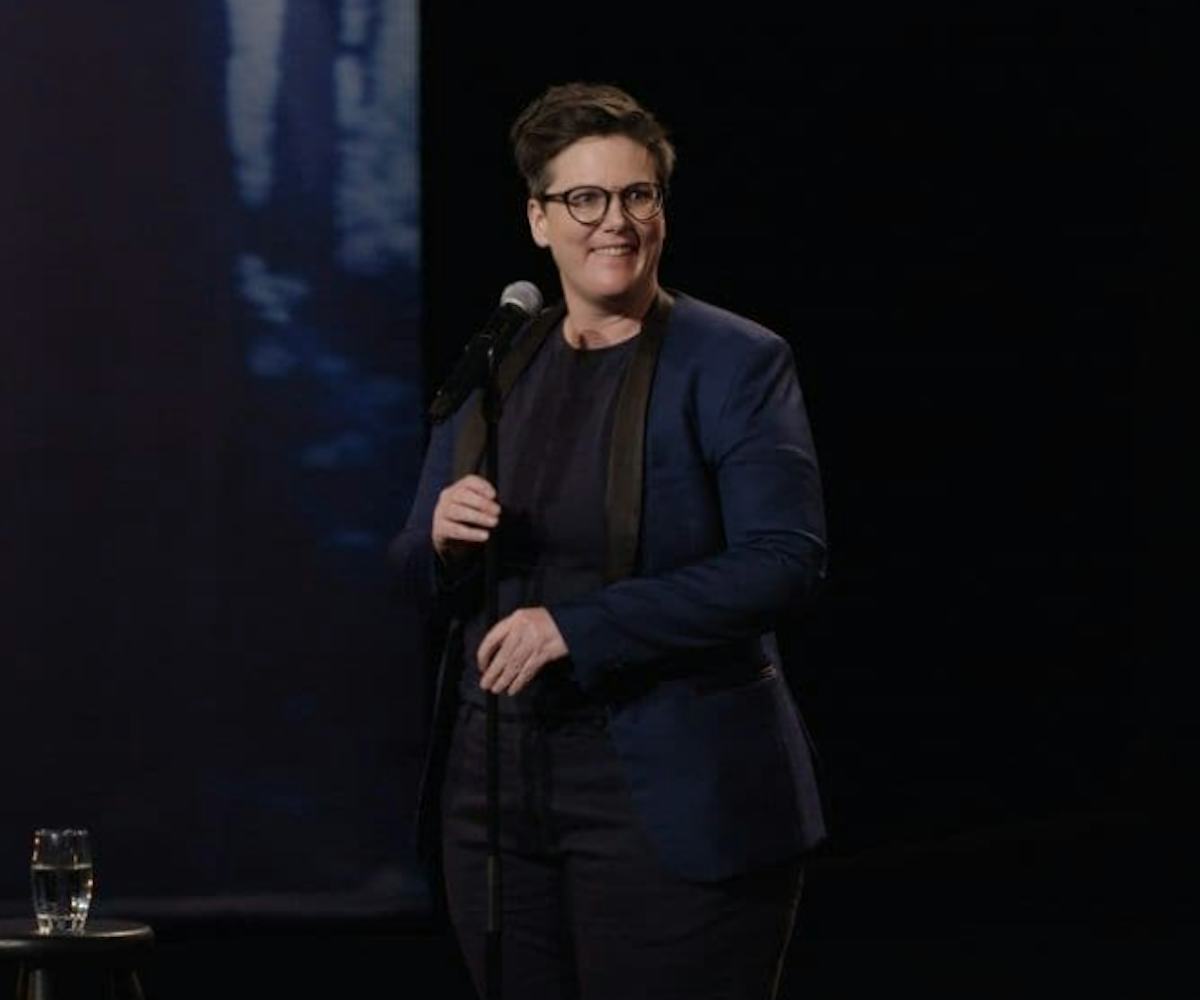 Photo courtesy of Netflix
Hannah Gadsby Is Releasing A Memoir About Leaving The Comedy World
'Ten Steps To Nanette' will be released next year
Remember the hilarious and soul-crushing comedy special slash therapy session that was Hannah Gadsby's Nanette? Upon its release, the special became a must-watch, and had pretty much every woman and LGBTQ+ person enraptured with its accurate representation of our shared cultural experiences. Well, it turns out that Gadsby isn't done spouting wisdom, and is currently writing a memoir which will hit shelves next year.
The book will be titled Ten Steps to Nanette, and is described as "a string of stories that draws together the varied funny and sometimes dark events of her life, compelling readers to understand the damage society can visit upon those (like Hannah) who find themselves on the outside." So, basically, it's going to follow in the footsteps of her instantly classic comedy special. 
Though it was originally supposed to be released in Australia earlier this year (Gadsby is Australian), she had to temporarily abandon the project "due to the emotional demands of the show, which she describes as a beast," according to a Vanity Fair piece. The book is now slated for release in Australia next year, and has been sold to an American publisher as well.