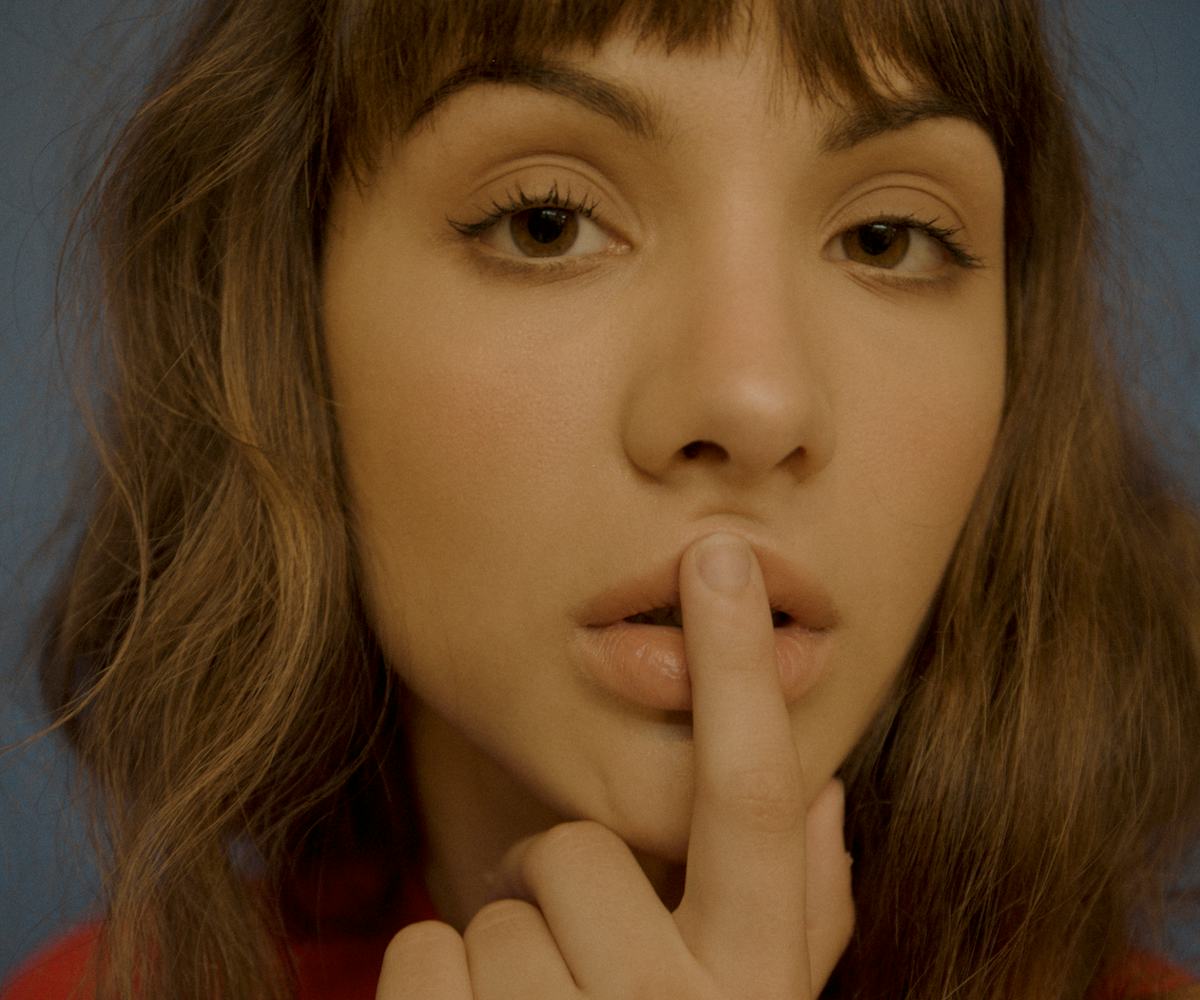 Photographed by Ellie McLean. Styled by Laura Mazza.
Hannah Marks On 'Dirk Gently' And Learning To Play The Drums
The show premieres on October 22
The following feature appears in the September 2016 issue of NYLON.
"You're not going to be impressed by this at all," says Hannah Marks as she searches for a video that shows off her newly acquired drumming skills. Sitting in the shade at a coffee shop in Studio City in Los Angeles, Marks continues to scroll through her phone with purpose. "Where is it? Oh no, hold on. This is crucial."
The 23-year-old actress learned to play the drums for her latest role in BBC America's Dirk Gently, an eccentric dark comedy about an unusual detective and his assistant, Todd (played by Samuel Barnett and Elijah Wood respectively), who solve one sprawling mystery per season. Marks plays Amanda, a former drummer in a punk band who is also the title character's sister. "It was really fun and wild," Marks says of her experience shooting the Max Landis-penned show, which is inspired by the Douglas Adams book series. 
Her character, she explains, is plagued by a nerve disease that leaves her agoraphobic. Marks admits it's not too far off from her own personality, citing the "death machines" that are cars as her main phobia. It was her father who kindly drove her to this interview. "Everyone jokes that I'm perfect for this character because I'm so useless," she says. "I am very afraid of a lot of things. I get scared easily and I have a lot of anxiety, so I can easily channel Amanda."
Click through the gallery to read the rest of the feature.
Influenced by her mother, a former actress, Marks's career began at age 11 when she landed a role in Accepted opposite Jonah Hill and Justin Long. A few years later she acted alongside Kristen Stewart in The Runaways. Then there was a moment in 10th grade where she tried the typical high school trajectory, but found that it was "the worst thing ever." She adds, "When you're used to being homeschooled and being alone all the time, being thrown into this extremely social environment is terrifying."
Off set, Marks spends most of her time writing, and recently finished a script for a movie called Eskimo Sisters. She put the project on hold for Dirk Gently, but plans to dive in headfirst once she has time. "I can write and I can act and I can direct, and hopefully people can take me seriously enough to let me direct a little tiny film," she says. "It's the main goal I'm working toward. And just becoming an adult woman that people will listen to. I think that's the main challenge." She finds the video on her phone, and despite her warning, her skills are pretty damn impressive.
Dress by Ksubi, top by Pari Desai. Hair: David Stanwell at The Wall Group using Kérastase. Makeup: Kelsey Deenihan at The Wall Group using Mark.