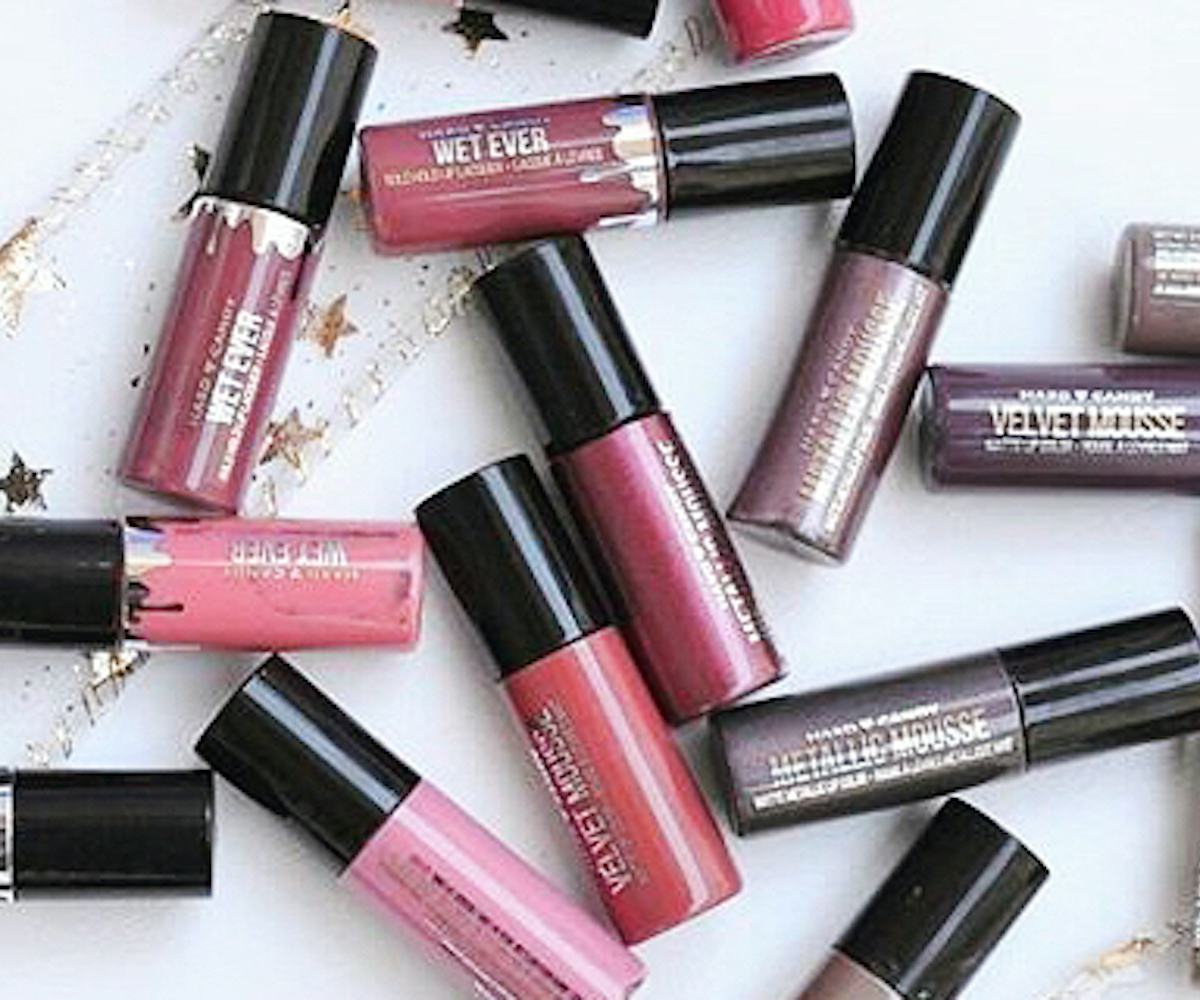 Photo via @hardcandylife Instagram
A Beauty Brand Is Trying To Trademark "#MeToo"
Hard Candy claims proceeds would go back to the movement
UPDATE 1/19/2018: We have been notified by Hard Candy that it has rescinded its trademark application. Falic sent NYLON the below statement:
As a brand devoted to women since its inception, Hard Candy has and will continue to support women's rights. Hard Candy has always quietly and proudly supported a non-profit organization that directly contributes to many women's causes. When the trademark application for #metoo was filed, one of our objectives was to bring greater awareness to this important and long overdue movement. We planned to donate 100 percent of all profits arising from this trademark to #metoo. Based on several public responses, we have abandoned the application. We will continue to support the work of this watershed movement and other causes that respect the dignity of women and all people.
Months after Alyssa Milano inspired women all over the world to share their stories of sexual assault and harassment through the #MeToo movement, an effort started 10 years ago by activist Tarana Burke, these two words continue to remain impactful. Even on the red carpet.
And now, the beauty industry is trying to get in on it.
According to TMZ, drugstore beauty brand Hard Candy has applied to trademark the phrase "#MeToo" for use on fragrance and makeup products. The Cut has confirmed that a search on the U.S. Patent and Trademark Database shows that the brand applied for the hashtag back on October 20, just days after the movement took social media by storm.  
Jerome Falic, CEO of Falic Fashion Group (the company that owns Hard Candy), spoke to TMZ, claiming that this action has nothing to do with the beauty brand's profits. "He says the company's intention is to give back to women worldwide. He wasn't more specific than that—but an industry source tells us the plan is to donate proceeds to the #MeToo cause," writes the gossip website.
While the amount planned to be donated to the cause is unknown, we can only hope that it would be most, if not all, proceeds from these potentially trademarked products. As of now, the application is still pending. 
While it's great that a brand wants to take a stance and show their support for Me Too, at the end of the day, stories of sexual abuse survivors should not be reduced to a lipstick or a perfume. Let's not forget that this movement, in addition to being powerful, is also extremely triggering for some women. Why should they have to face their traumas while shopping at the drugstore? 
Social media isn't having it either. As of this morning, the brand's latest Instagram post has been flooded with comments of outrage. If Hard Candy really wants to do some good and give back, they can do so without having to trademark an impactful—and heavy—phrase.