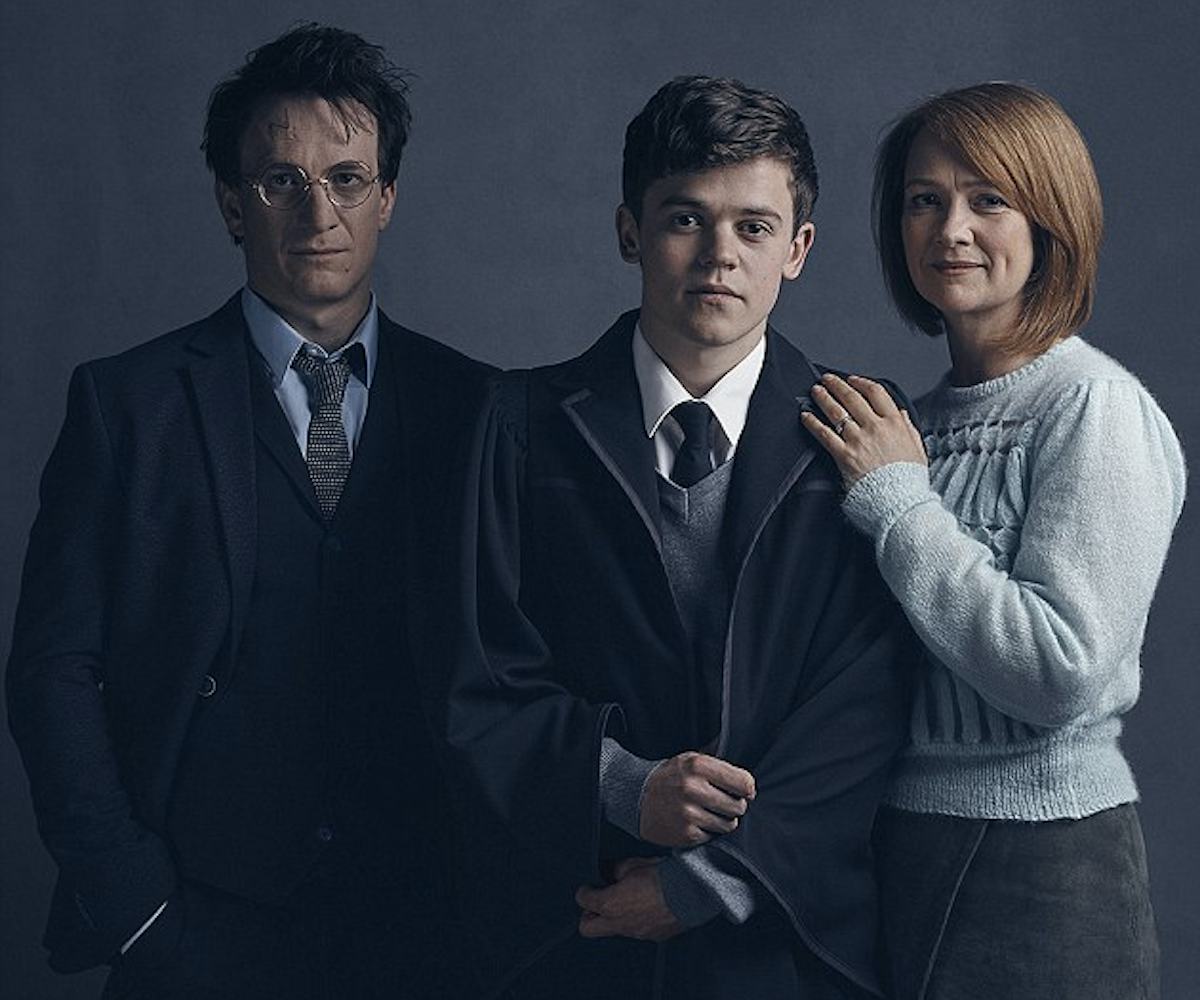 Photo via Pottermore
The First Reactions From The Premiere Of "Harry Potter And The Cursed Child" Are In
J.K. Rowling Has Done It Again
The verdict is in, and based on the first reactions from Tuesday's premiere of "Harry Potter And The Cursed Child," J.K. Rowling has done it again. The two-part play, the first of which debuted at the Palace Theatre in London's famed West End, picks up 19 years after the end of Deathly Hallows. That means grown-up versions of Harry, Ron, and Hermione, and a look at their respective children as they navigate their way through the hallowed halls of Hogwarts. 
No one questioned whether or not the show would be a hit as tickets are already selling for £2,000 (take that, "Hamilton"). But, what about the show itself? Would Rowling—who wrote the story—be able to recapture the magic that made her books one of the most iconic and beloved literary collections of all time? Well, according to the first reviews, she has, and then some. 
The Telegraph reports that the play received a standing ovation, while The Mirror wrote: "Spells and hexes combined with laughs and drama mean 'Harry Potter and the Cursed Child' will be every bit the hit everyone expects." Meanwhile, fans jumped on social media to express their delight. "Holy. Mother. Of God," one fan tweeted. "So. #CursedChild part one was. Er. Wow. Er. Wow. So," wrote another.
Unfortunately for those outside of London, it will be some time before the play makes its way stateside. The good news is that Rowling has confirmed that the published play will available to purchase on July 31, so until then #NoSpoilers.
Check out scenes from the premiere below.