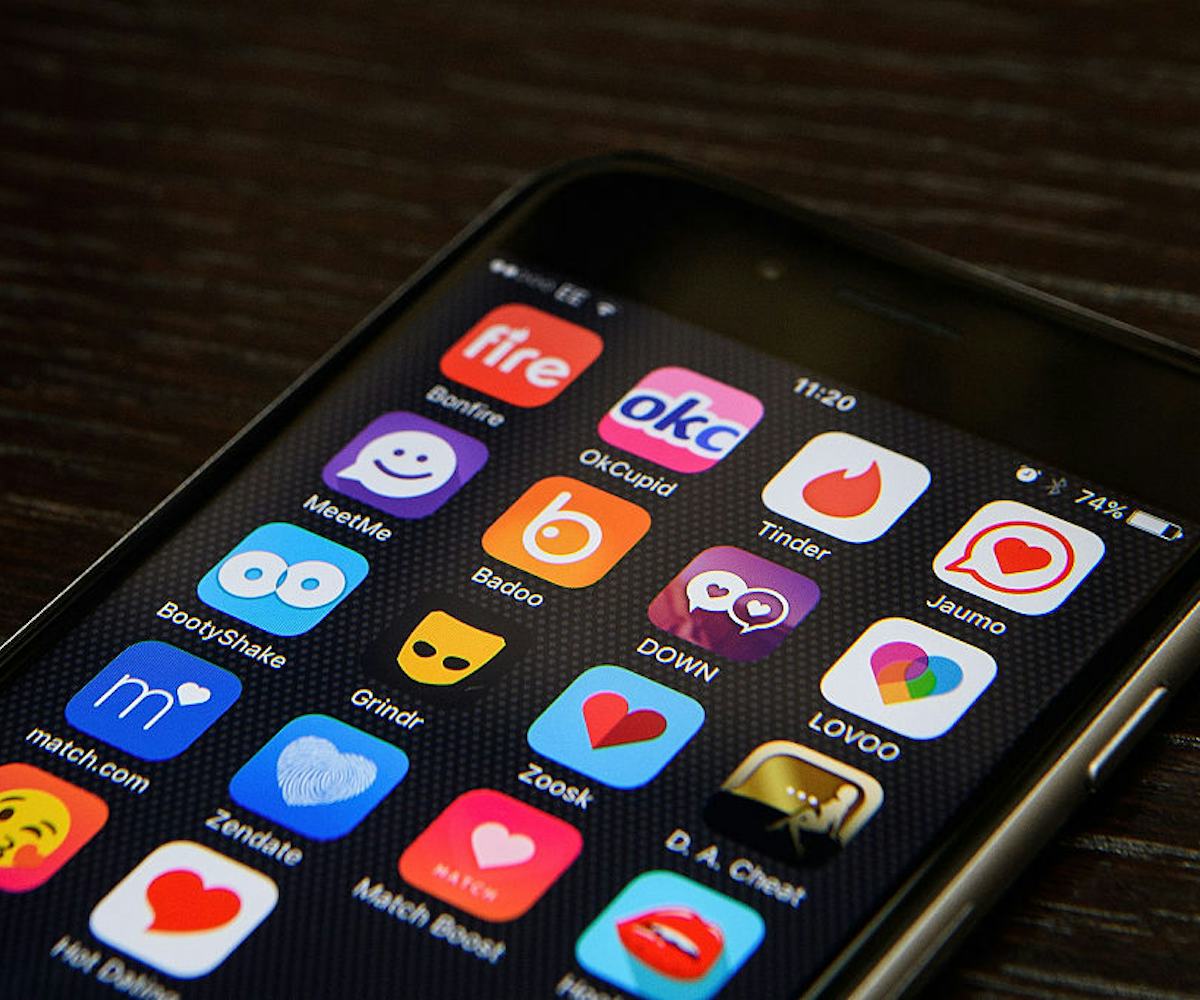 Photo by Leon Neal/Getty Images
A New Dating App Appeals To All The Haters Out There
Hate will bring us together?
The idea that love will bring us together or that love will, for example, trump hate is a nice one to be sure, but often feels way too optimistic in these trying times. You know what really seems to unite the populace? A common enemy.
And yet, despite the obvious and frequently demonstrated power of hatred, most dating apps have relied upon bringing people together who have shared interests rather than antipathies. No longer! Via New York magazine blog The Cut, we learned today of a new dating app named Hater, which kind of couldn't have a better name. The app works how you'd imagine: Rather than join people together because they're both, say, Democrats, it unites people who both hate Trump. The CEO of Hater, 29-year-old Brendan Alper, told The Cut that even though the idea started off as a joke, he quickly realized it could actually work to form love connections.
Though still in beta form, Hater offers more than 2,000 topics for people to weigh in on negatively, including slow walkers, paying extra for guac, and, naturally, our current president. While all the topics currently conceived were input by the app's creators, Alper tells The Cut that eventually users will be able to come up with their own categories. Never fear, though, Alper will be working to make sure discrimination will not be a part of the app: "We view hate speech as completely unacceptable, we have zero tolerance for any sort of bigotry or hate speech or discrimination."
That's easier said than done, of course, but it's totally possible that Hater might become a dating utopia of sorts for all those people out there who don't want to be matched with someone just because they both like the beach and would rather pair up with someone who shares their seething hatred of Taylor Swift. Ah, romance. Isn't it sweet?