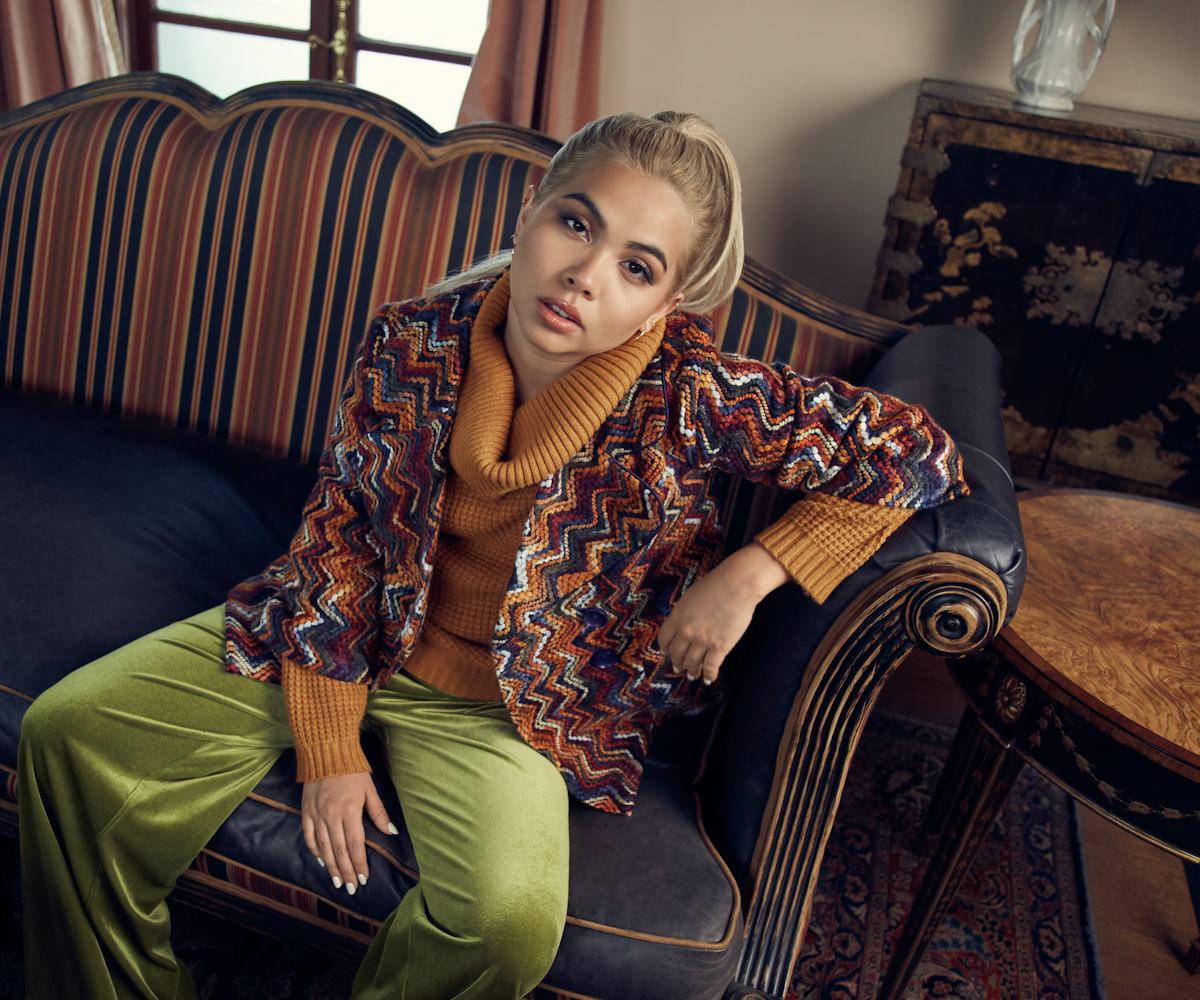 Photo courtesy of ModCloth
Hayley Kiyoko Stars In ModCloth's New Campaign
"I've just always wanted to be myself"
ModCloth's "Say It Louder" campaign is all about inspiring girls to raise their voices and be unapologetically themselves. So who better to embody that than lesbian Jesus herself, Hayley Kiyoko? The singer and former NYLON cover star has made her career by embracing the things that make her different, carving out a place for herself in a less-than-accepting industry so that she could express her own individuality—and fans have flocked to her for doing just that.
Kiyoko told ModCloth that it was vital for her to be a part of the mainstream pop scene so that she could be a role model for people who didn't see themselves represented. As she says: "Being half-Japanese and loving girls is kind of a new discussion." For that reason, she says, "I'm hoping that little kids around the world are able to see me and be like, 'Oh, I wanna do that. She can do it, I can do it.'" 
Above all else, Kiyoko wants to help others express their individuality—which makes her a perfect spokesperson for the "Say It Louder" campaign. "What I hope to inspire is for people to feel validated and to find their voice within themselves," she says. And that she does.
Check out some shots, and shop the looks from Kiyoko's ModCloth campaign, and read more about what the "Say It Louder" mantra means to her, below.
"What's so wonderful about this journey is that I grew up without a community, not knowing people like me, and through my music, I've found thousands of people that connect and relate to my feelings and my experiences... it's a really beautiful thing."
"I spent a lot of time growing up comparing myself to other people, and I had a struggle with femininity and where I was on that spectrum. I realized that confidence is the most attractive thing, and if you have confidence, you could be wearing a paper bag and look sexy."
"You're really focused on, well, how am I gonna come out to other people, and who cares about other people? If you love yourself and you've built this foundation within yourself, no one's words or feelings can affect or hurt you."