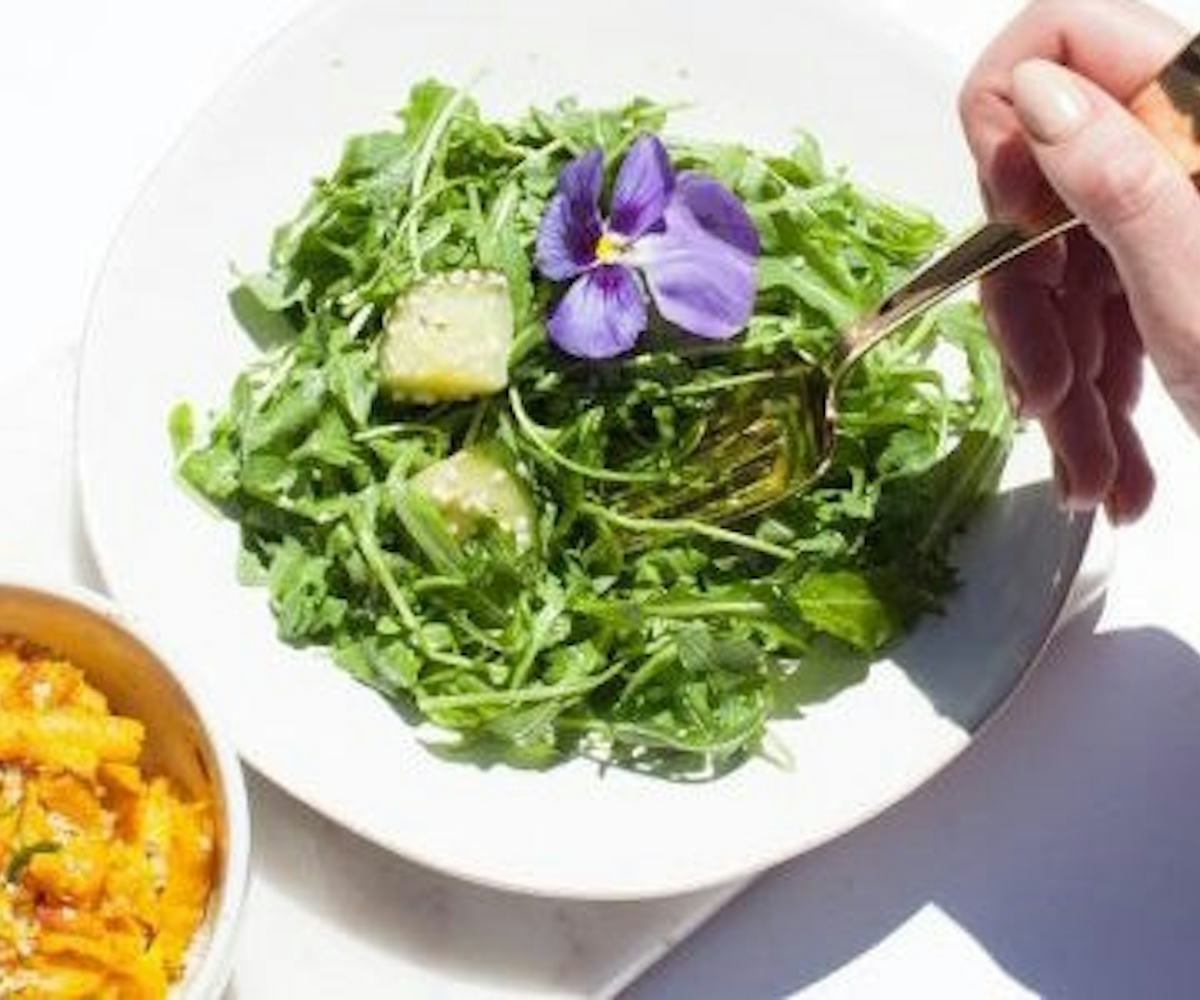 Photo courtesy of Sakara Life
5 Swaps To Make For A Healthier November
From our friends at The Zoe Report
Curated by Rachel Zoe and her team of editors and stylists, The Zoe Report is not only your stop for all things fashion and beauty but all-around lifestyle as well. Check out their site for everything from shopping tips to dating advice, to the latest in celebrity news.
Now that we've got you in the mindset of de-stressing your life and giving detox a try, now seems like a good time to think other ways to start off November with healthy new habits. To make it as simple as possible, let us offer you a few suggestions of some swaps that can kick your mental and physical wellness up a notch or two. From supercharging your water with one simple ingredient to lowering the sugar of your daily smoothie, these switcheroos will get you on a healthy track during a month known for its many indulgences (we're looking at you, pumpkin pie). Don't worry, you got this.
Swap bananas for steamed veggies in smoothies
Look, we're not saying there's anything wrong with bananas, but if you're looking to lower your sugar intake without compromising the creaminess of your daily smoothie, try following the lead of wellness influencers like Jeannette Ogden. Add steamed-then-frozen cauliflower or zucchini to add nutrients and body to your concoction without the excess sugar.
Try a healthy meal-delivery service
If your busy lifestyle necessitates delivery for meals more often than not, consider choosing a healthy service like Sakara in lieu of your go-to pizza or Thai food joint. Yes, it will cost you a little more, but having clean, nutritious dishes arrive at your door (without you lifting a finger in the kitchen) is totally worth it if you can swing it.
Put down your phone and pick up a book
Remember books? Your phone basically lets you have access to anything at any time—which is great until you realize how stressed out you can become from constantly scouring social media or clicking on every news story someone posts to Facebook. Take a break from your phone altogether and sink into some literature. Hit up your local library or bookstore, or join a book club like Belletrist to give you some ideas of what to read.
Sip chlorophyll water instead of regular water
Supercharge your water with a few drops of chlorophyll, which is is filled with nutrients that oxygenate the blood to improve overall health. Check out all the reasons why blogger Marianna Hewitt is adding the green stuff to her H2O—including clear skin and improved digestion—here.
Hop off the treadmill and go for a run outside
Don't get us wrong, we applaud your efforts on the treadmill (hey, any exercise is better than no exercise, right?) but every now and again take your run outside and connect with nature. So many of us spend the majority of our day indoors (at home, work, running errands) that taking a moment to enjoy the sun, air, and general landscape can actually reduce stress and help you disconnect from your day.