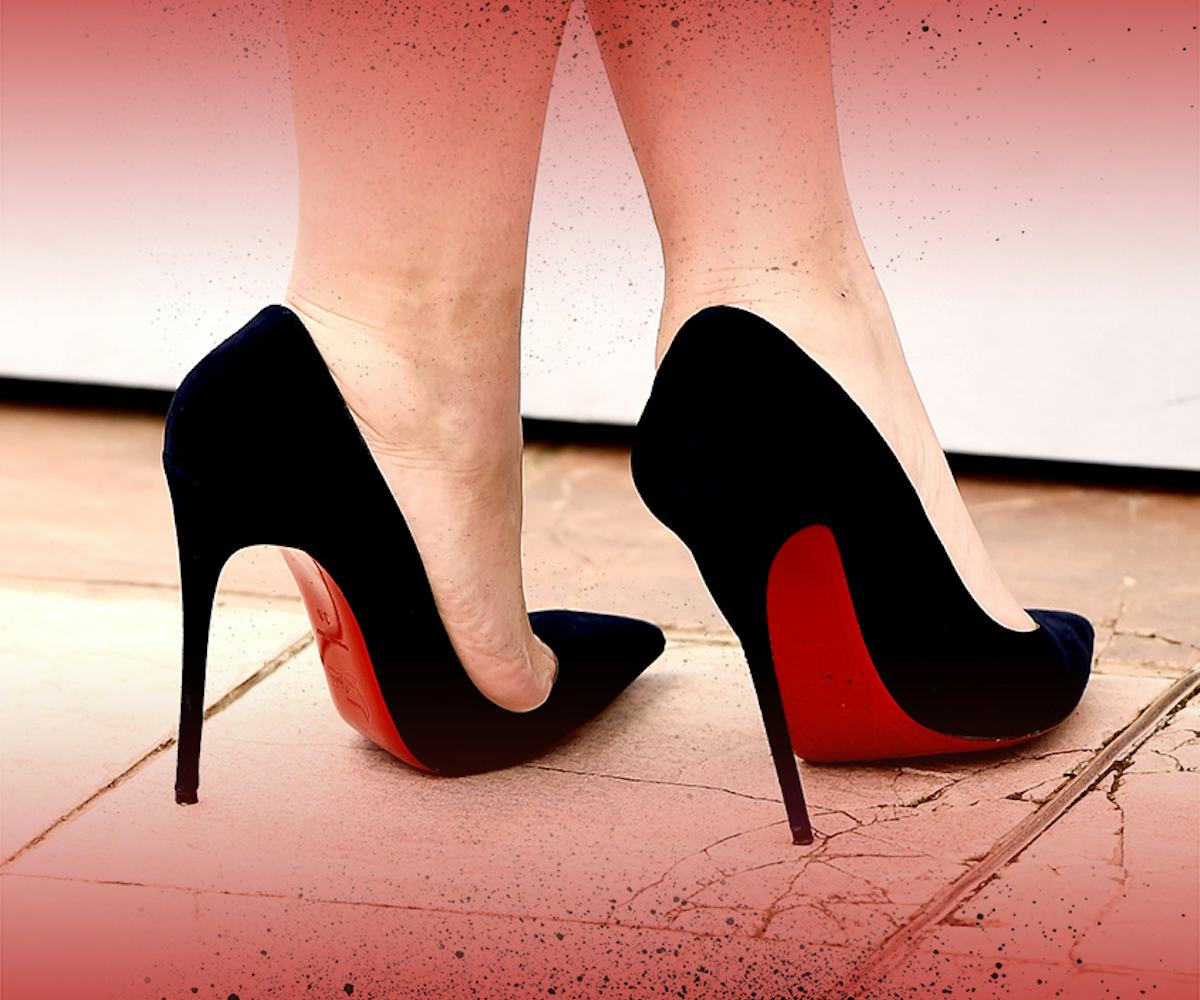 Photo by Ian Gavan/Getty Images
women HAVE to wear heels on the cannes' red carpet
I can't walk in heels. Platforms, sure, but heels have always been the most efficient way for me to injure myself. So it's a good thing I'm not at Cannes right now, because apparently, women were turned away from the red carpet for the screening of Carol for wearing flats. (Pretty ironic for a film festival that's otherwise making an effort to be more inclusive to women this year, through initiatives like the Women In Motion talks, a series of daily discussions focused on women in the film industry.)
It's doubly ironic that this occurred at the screening of Carol—a lesbian romance based on a novel by a female writer with a predominantly female cast and female producers. If women can't roll up in comfortable footwear to what's perhaps the most feminist movie of the film festival, then what can we do? And it's not like they were wearing sneakers. As The Guardian reports, the shoes in question included rhinestone flats, which can be quite posh. 
Disturbingly, The Telegraph writes that film producer Valeria Richter—who was wearing specific shoes related to the fact that she's missing a big toe and part of her left foot—was stopped four times over her footwear. "She added a colleague of hers had metal in her foot and cannot wear heels, while another was wearing sandals with a small heel and was compelled to change," The Telegraph reports. 
So the heels rule is worse than archaic: It's active discrimination against people with disabilities. 
Cannes' director Thierry Frémaux said on Twitter (translated), "The rumour saying the festival insists on high heels for women on the red carpet is unfounded." However, The Telegraph says that the original response from the festival was, "it is obligatory for all women to wear high heels to red-carpet screenings." It is also important to note that, even if the festival director approves, that won't stop harrassment from specific venues and annoying stares.
Multiple celebrities are speaking out against this ridiculousness, including Emily Blunt. During a press conference, the actress was asked what she thought about the heels rule: She responded that she thinks everyone should wear flats, adding, "That's very disappointing."
"I just prefer wearing Converse sneakers," she said. What I wouldn't give to see her show up to the next red carpet screening in Chuck Taylors and a black tie gown.