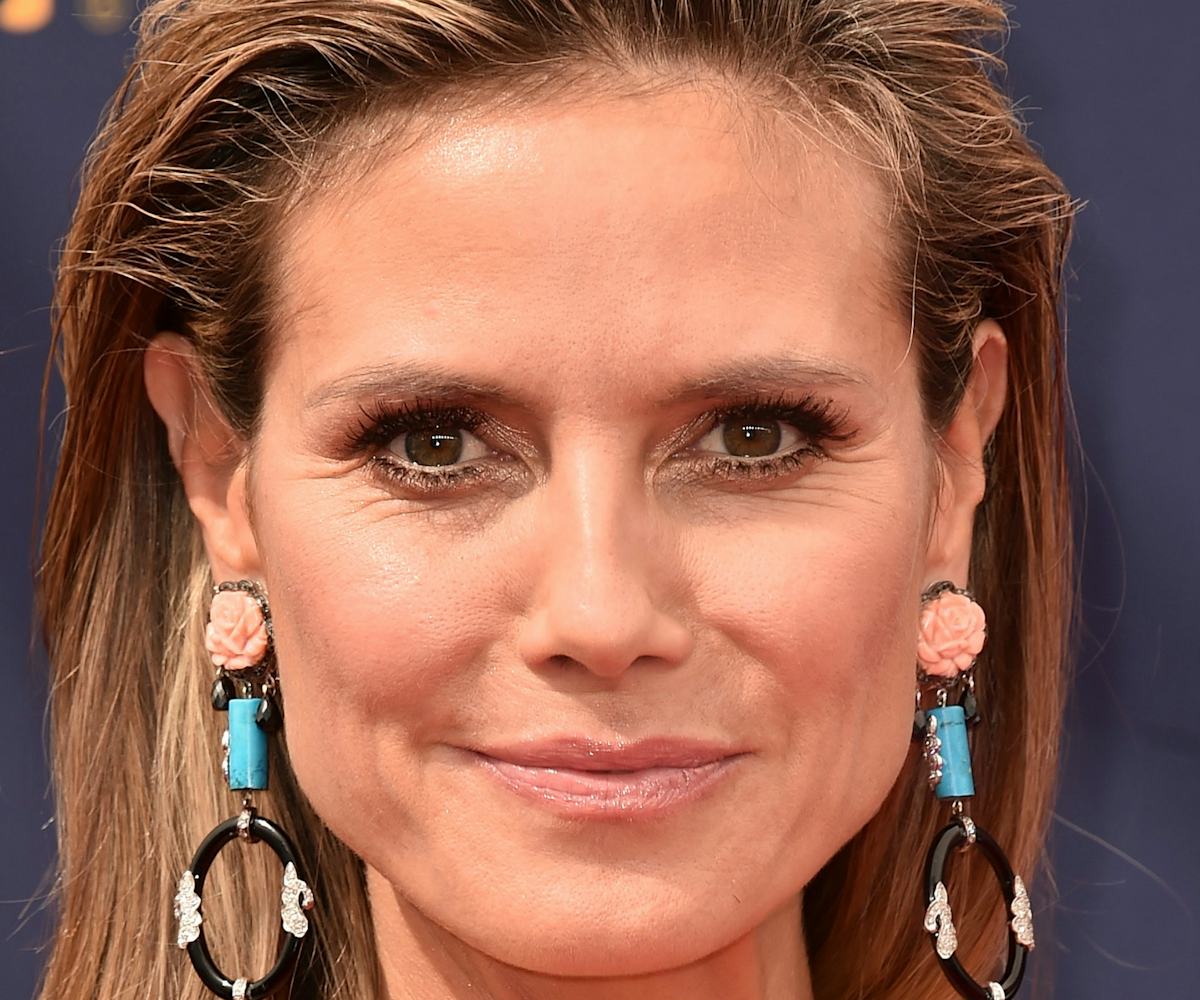 Photo by Alberto E Rodriguez/Getty Images
Add Heidi Klum To The Long List Of Celebs Who Have Rejected Drake
She ignored his text asking her out
My favorite Drake news is finding out another famous woman that declined to date him. This time, Heidi Klum was on the receiving end of his affection. Apparently, the supermodel-slash-television star received a text from Drake, who, by the way, she had never given her number to. Long story short: She never got around to replying.
"I don't remember when it was, and I didn't have his number; he didn't have my number [either]," Klum told Ellen DeGeneres during her most recent visit to the show, The Cut reports. "Someone who I know knows him, and I guess he asked to have my number, and then he texted me. I was like, 'Oh, my gosh. This is so weird!' But I never texted him back, because I found the love of my life." Klum, at the time, was dating Tokio Hotel guitarist Tom Kaulitz, who she is still very, very much in love with. Send the Birkin bags and sad songs to someone else, Drake!
During the visit, Klum also discussed leaving her "baby" Project Runway for her new Amazon series with Tim Gunn. Catch all of that (along with a strange questioning from Degeneres on what laundry detergent Klum uses), below.