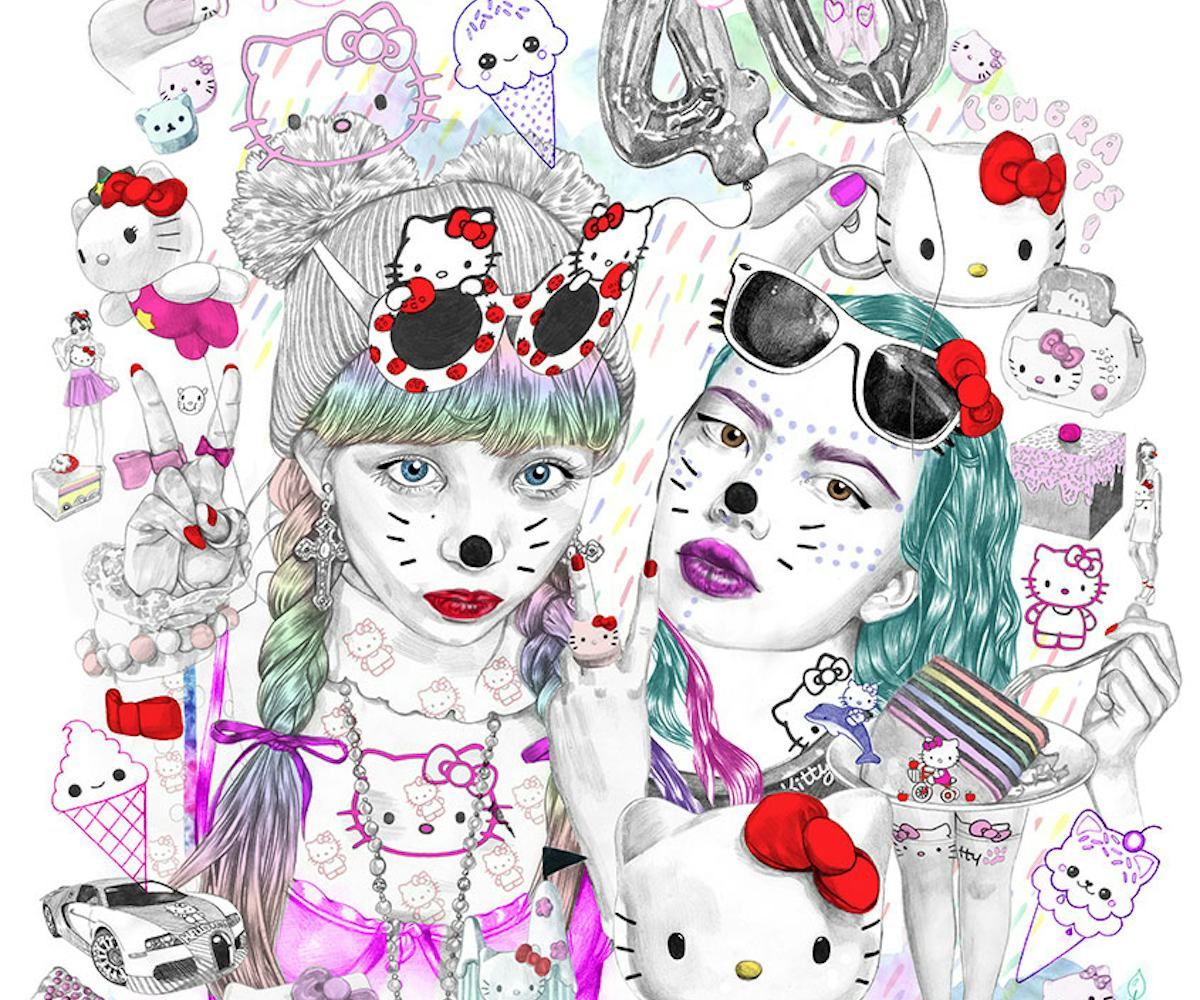 illlustration by Beata Boucht
say hi to hello kitty, this time on the big screen
and our childhood wishes are granted
Given The LEGO Movie's box-office success early last year, it seems fitting for another childhood favorite to make her silver-screen debut. Hello Kitty, the iconic Japanese hybrid of bobtail cat and little girl—named Kitty White—is set to star in her own film adaptation, which will be released sometime in 2019.
The famous character, known for her symmetrical whiskers and bright-red bow, has made herself a household name throughout the United States. Originally marketed in 1974 to cater to young girls, Hello Kitty has since found herself a popular symbol with a larger demographic, becoming a well-known image for toys, fashion, and accessories.
Although there is no news yet as to the plot line of her upcoming film, her life story can be found on her Facebook page, along with the short-lived TV series Hello Kitty and Friends, which aired 13 episodes in the United States back in the '90s.
According to her official profile, Kitty has a twin sister named Mimmy and currently lives in London with her parents. There is no telling of whether the script will follow this backstory or if our other favorite Sanrio characters will make an appearance, but we can't wait to see what this cute cat has in store. Until then, all we can do is follow her on Facebook to see what adventures she gets into next and hope that more news of her big-screen debut drops soon.