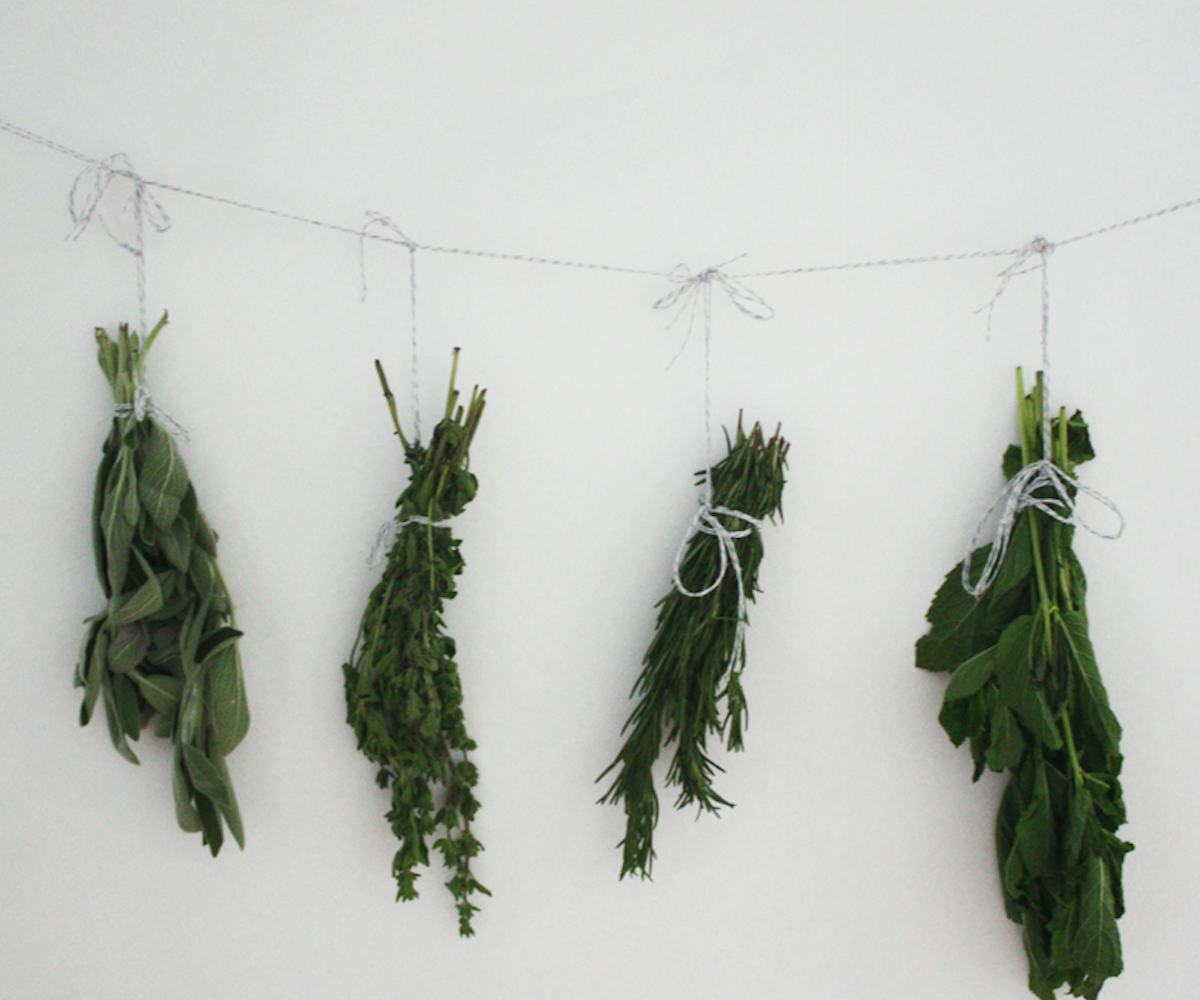 Photo by Brittany Bennett
4 Pinterest-Worthy Ways To Make Herbs Last Longer
The secret to those luscious food Instagrams that have your screen soaked in drool? Herbs. Chili resting under a garden of cilantro and soft scrambled eggs freckled with chopped chives increases the likelihood of someone assuming you crammed a semester of culinary school into your hectic schedule. But there's no student loan required to amp up dinner, just a trip to the market or your garden.
Surround yourself with a support group of greens from hardy rosemary, thyme, and sage, to tender mint, cilantro, and parsley. These will be your kitchen BFFs, stepping up to the plate (literally) when roasted chicken needs the essence of earth. Stay true to the duty of a best friend, and keep your herbs from wilting. Paying attention to these guys doesn't require a green thumb after they've been plucked from soil. We believe you can keep herbs fresh even if you've killed a succulent or two.
Check out these four ways to keep herbs mighty, while aesthetically pleasing your cooking quarters.
Hang to dry
All you need is twine and tape to dry your own herbs. If a bundle is too much for your recipe, you don't want to waste, or you fear opening your fridge to brown parsley, wrap twine around the stems and hang upside down on a longer string of twine. Cover with paper or plastic bags to keep the herbs clean. Use dry mint in tea.
Wrap in a dish towel
You can also use paper towels, but dish towels are a little more eco-friendly, and in our experience, have the same results. Dampen a dish towel and wrap around tender herbs from root to leaf, then wrap twine loosely around to keep the towel from unraveling. Place in fridge. Make sure the towel remains damp to keep the herbs fresh.
Enclose in a mason jar
Fill a mason jar with an inch of water. Place tender herbs like mint and cilantro in the water to keep fresh. Change the water once every two days. Keep the lid on to seal in moisture.
Mince and fold into butter
This is our favorite kind of storage, because, butter. Mince hardy and tender herbs of your choice finely and fold into softened butter. Roll into a log in wax or parchment paper before placing in fridge to solidify. Voila, compound butter that gives your grilled cheese that extra oomph factor. The butter is good for a week (if it even survives seven days of toast and cooking).