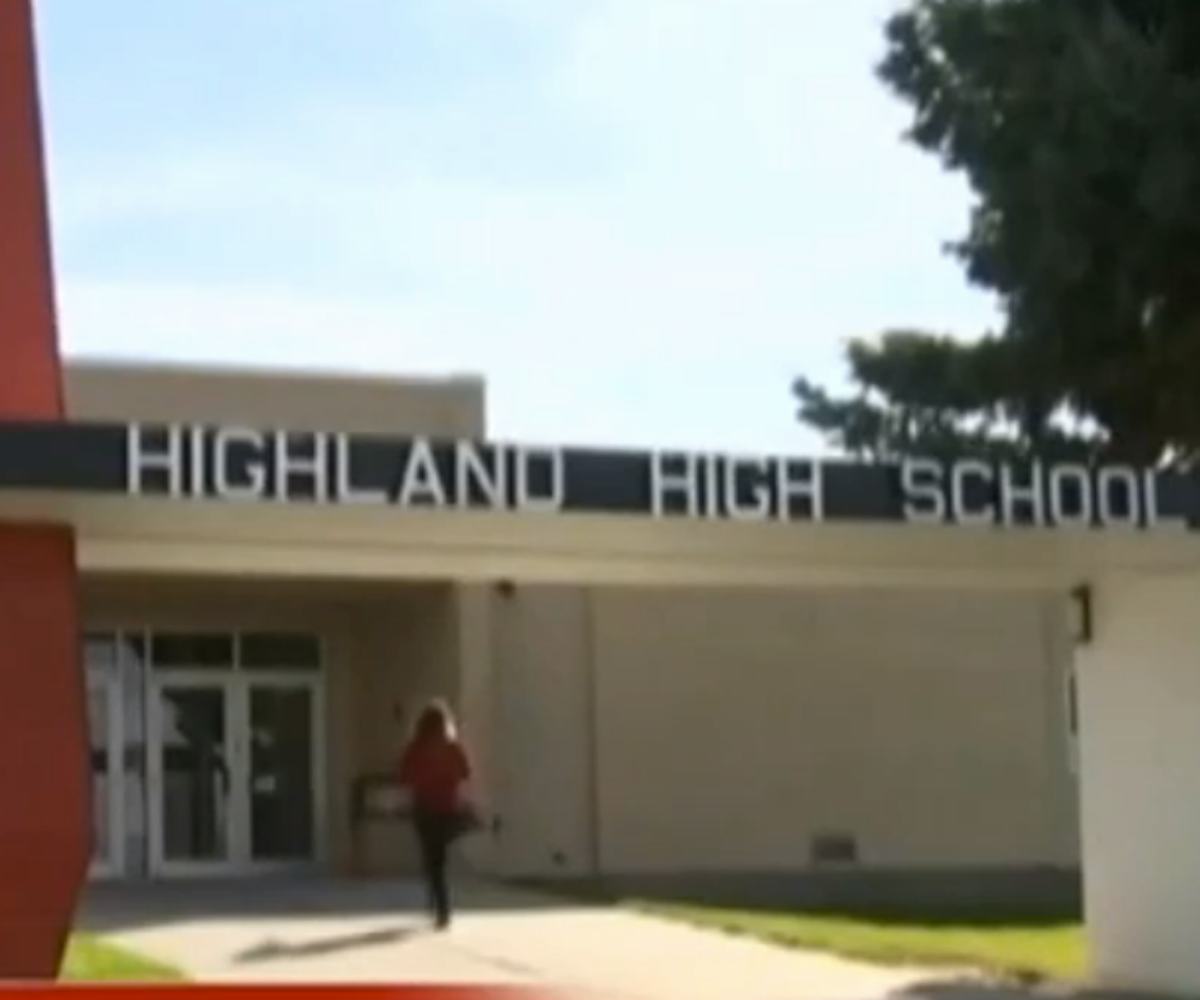 Photo via Local 8 CBS News
A High Schooler Threatened to "Kill All The Girls" For Not Sending Him Nudes
but luckily no one got hurt
A 15-year-old boy is in custody after sending his high school into temporary lockdown, all because he threatened to "kill all the girls" for not sending him nude pictures. He has been charged with one count of threatening violence in a school and two counts of telephone harassment.
Highland High School in Pocatello, Idaho was placed under controlled access after screenshots of a text conversation between the suspect and his friend were posted on Facebook. In the messages, the suspect threatens to bring two guns and a hunting knife into the school, and describes the precise route he planned to take through the building before ultimately committing suicide. The recipient of the suspect's texts repeatedly told him to "knock it off" and "calm down." Authorities were alerted, proventing the violence from carrying out.
According to the Idaho State Journal, the suspect also used his Twitter account to harass female students from his high school, especially those on the cheerleading squad, and to make other violently racist and misogynistic comments. Luckily, the visibility of his threats allowed authorities to take him in before anyone got hurt.
It remains to be seen if the high-school student will receive further punishment. But still, this incident will inevitably spark further conversations about gun control and violence against women.
(via Jezebel)