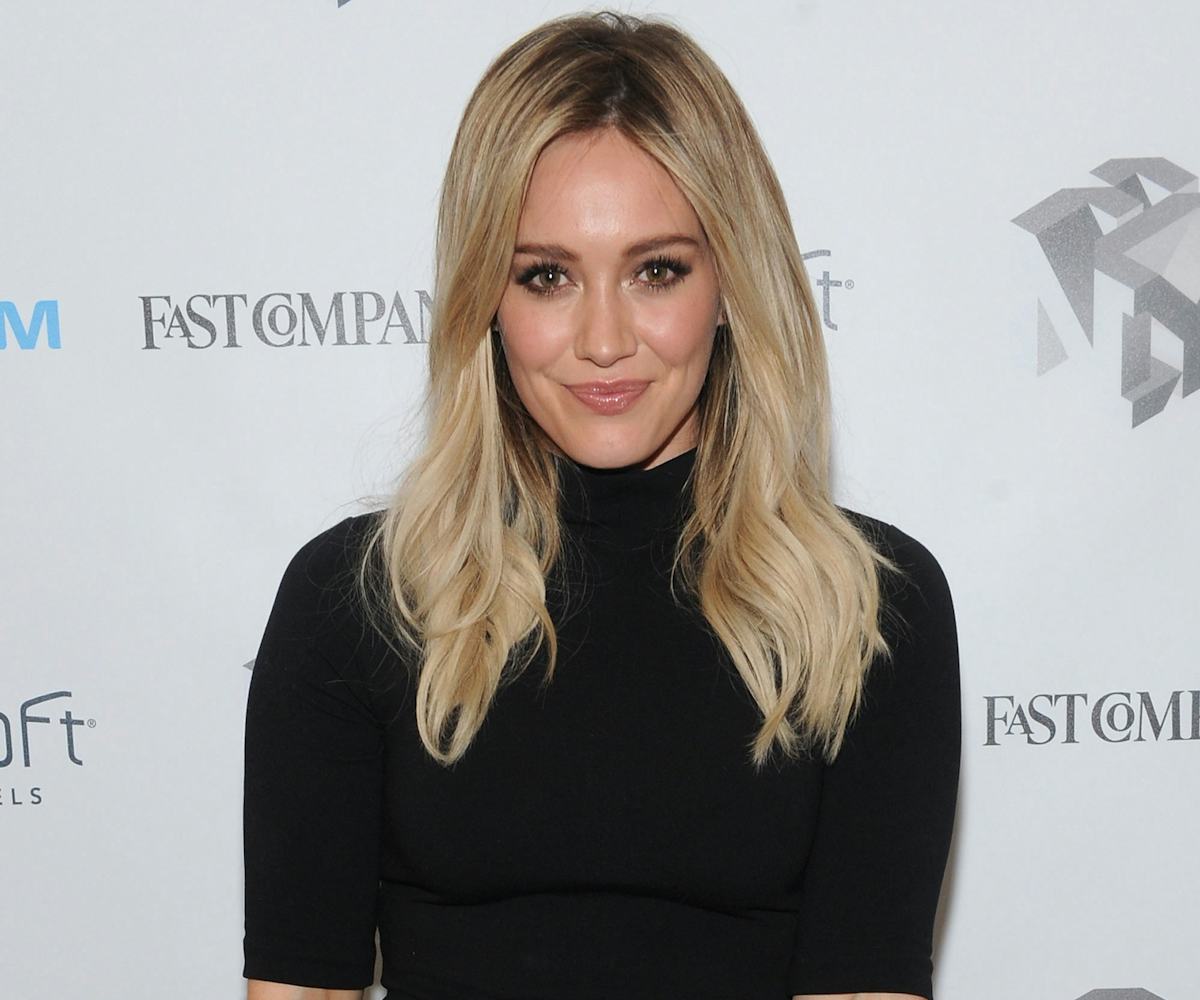 Photographed by Craig Barritt/Getty Images.
Hilary Duff Goes Out With The Old, In With The Pink
Hilary Duff's hair has gone through a major metamorphosis, and we are totally coveting her new pastel tresses. The Younger actress made the big cut to her hair before the holidays, debuting a healthy and textured bob. Now the ch-ch-changes continue to turn and face the—pastel pink?
Celebrity colorist Nikki Lee posted a pic of Duff's hair yesterday on Instagram with the caption "About today," followed by three pink hearts. In order for the pink color to pop, Lee made sure to lighten up all of Duff's hair. From there, she created a custom pigment created with Evo products. With just a bit of a trim, Capri added some texture, making us fall in love with the whole look in its entirety.
Lee has colored and styled hair for various celebrities as seen by the images on her social account (I spy Nina Dobrev and Sarah Hyland). Clearly, turquoise mermaid hair is so yesterday and iced pink sorbet is what dreams are made of—so now it's time to channel nostalgia and re-watch The Lizzie McGuire Movie.