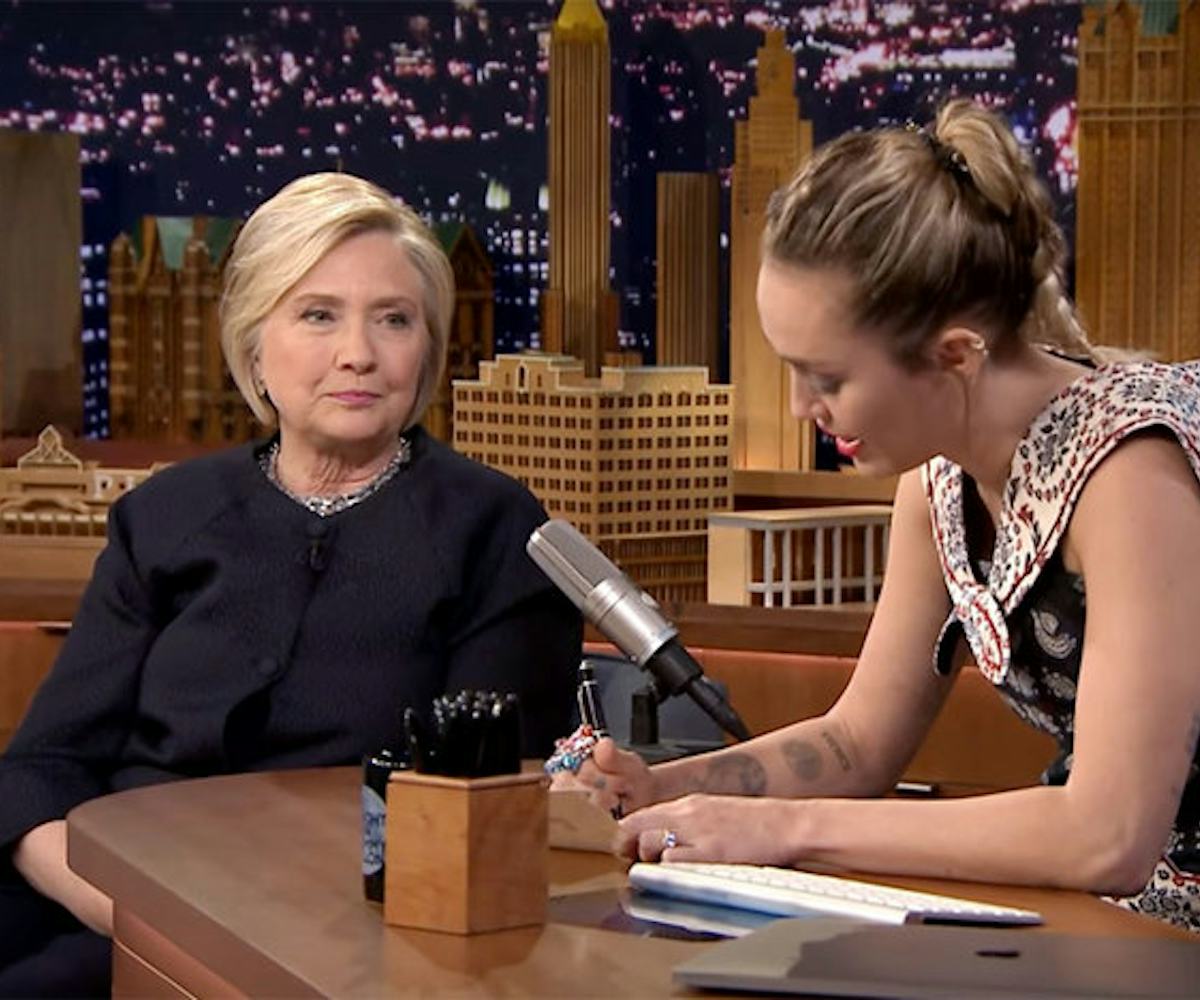 Miley Cyrus And Hillary Clinton Share A Heartfelt Moment On 'The Tonight Show'
"We can't stop and we won't stop."
Miley Cyrus and Hillary Clinton shared an emotional moment during Clinton's appearance on The Tonight Show With Jimmy Fallon last night. The moment came after Cyrus and several female writers from the show read thank you notes to Hillary, most of which took the opportunity to also drag the current president. The writers acknowledged the unfortunate reality of living with Trump in office, while reminding Clinton that she's handling the transition with grace, because she is obviously "so much better than him."
At the end of the procession, Cyrus took the stage to read her own note. "Thank you, Hillary, for being a constant beacon of strength, hope, and determination for me and millions of other young women," she said, holding back tears. "You've been a role model and an inspiration and a voice of reason in uncertain times."
It was all very touching, but we were even more moved when Hillary read her own thank you letter to Cyrus and all women and young girls across the world, citing lyrics from Cyrus' hit single "We Can't Stop". "Thank you Miley, the Tonight Show writers, and all of the women and young girls out there," she said. "You are smart, strong, and deserving of every opportunity. Together, we've made our voices heard, we've done great things, and we've come a long way. But as Miley would say, we can't stop and we won't stop." We couldn't agree more,. 
Watch the clip below.