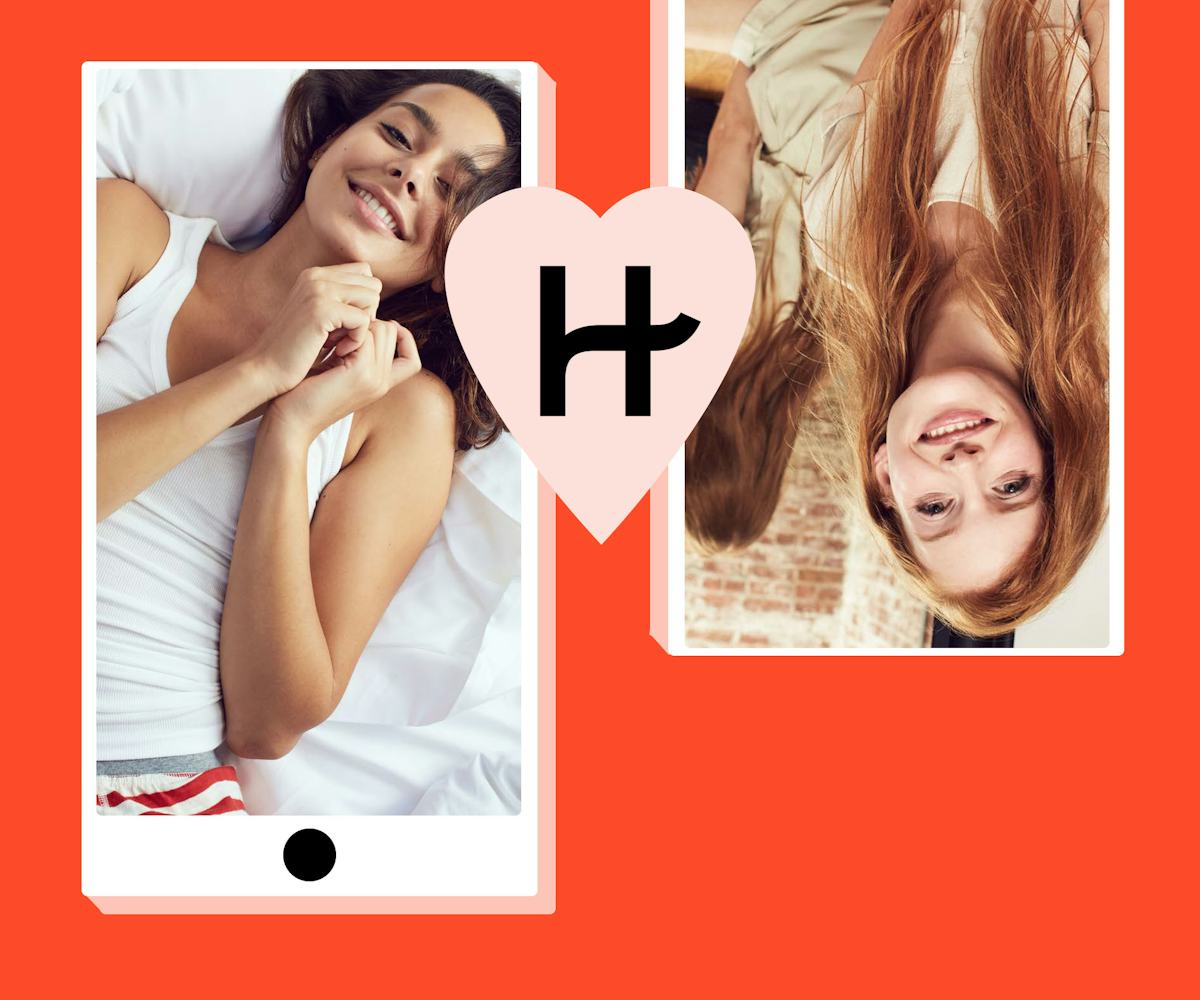 Photos via Hinge
Hinge Aims To End The "Dating Apocalypse" With Swipe-Free Relaunch
Just in time for the cuffing season
The rise of the swipe-based dating app has made it easier than ever to quickly find a cute, like-minded other to hunker down with—or, has it? According to Karen Fein, VP of marketing for Hinge, most dating apps might be designed to keep you single, with an emphasis on dopamine-fueled matching rather than actually meeting.
"The mission of Hinge has always been to create real-world relationships," she says. "We never wanted to be a sort of casual or entertainment app." So, when researchers at Hinge discovered from their users that they were considered part of what Fein describes as an "emotionless hookup culture" based on swiping, the startup knew they'd need to pivot. 
Nine months and a ton of research later, a brand-new Hinge has been born. With priorities having shifted from matching to interaction (and a new monthly fee of $7 to make sure everyone on the app is serious about meeting someone off of it), the company hopes to encourage IRL meetups based on more than a gut-instinct attraction. To do so, in short, they've eliminated swiping from the platform—which, in a dating tech culture that has evolved to prioritize match quantity over quality, is a bold move.
While Hinge is sticking to its original concept of connecting you with friends of friends, the new, expanded profiles have turned it into an entirely new medium. "It's like Instagram for dating," Fein says of the new profiles, which feature "stories" of personal fun facts like what you're reading and listening to as well as pictures and a theme song. And, instead of swiping on a profile, you comment on parts of it, which notifies the other user of an "impression." You can also go back to a profile after you move on to the next one. Another big change is that you can see when someone else likes you, which Fein says gets rid of "vanity liking," or, simply liking someone to see if they like you back. In the beta testing of the redesign, the brand says that twice as many people connected, with five times as many connections turning into conversations, and seven times as many phone numbers exchanged.
All this fills a very specific hole in the dating app industrial complex, so to speak. For millennials looking to date, more comprehensive sites like Match and eHarmony tend to feel too serious—or worse, old. Meanwhile, Hinge's competitors like Tinder tend to create communities of people looking for very different things; since just about everyone is on it, there's no way to tell if the person you match with is looking to date or simply hook up. OKCupid is a good comparison, but the once-beloved dating site's mobile app doesn't seem to have that je ne sais quoi design needed to really catch on with people born in the 1980s and up. 
As of now, Hinge is still only letting you pull photos from Facebook or Instagram, which is potentially annoying for anyone whose social media presence doesn't involve a lot of selfies, though Fein says there will be the option to pull from your camera roll down the line. 
If you already have Hinge on your phone, it'll automatically update today—just in time for the start of cuffing season.