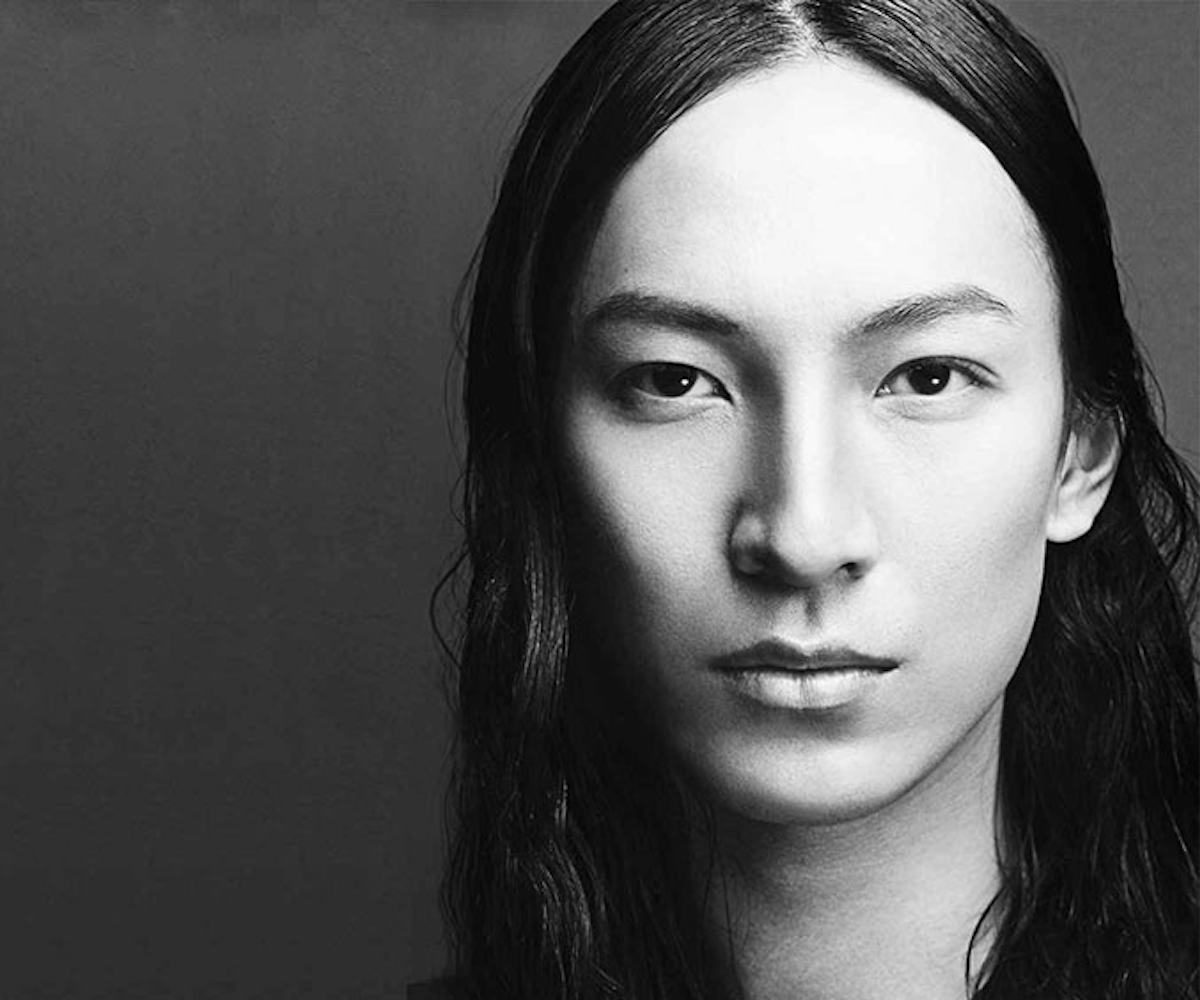 photo courtesy of h&m
alexander wang x h&m faces criticism with faux child labor video
After a short film supposedly depicting child laborers in India constructing the much-coveted Alexander Wang x H&M collection was released yesterday, we have been forced to consider the ethics behind the fashion labels we love so much. The film has since been removed from YouTube (but reuploaded to Vimeo) and deemed fraudulent by an H&M representative who told Vogue UK, "The video in question is fake. The factory is not an H&M supplier." But we have still been left to consider the video's implications and purpose.
The video was produced by German fashion site Dandy Diary, and filmed by its founders, Carl Jakob Haupt and David Kurt Karl Roth, who supposedly flew to India in order to experience firsthand the production of nearly sold-out collection. In a heavily sarcastic post on the website titled "Alexander Wang x H&M - Fair Trade Fashion," the two describe their short film as a "promotion-video" that aims to celebrate the economic production of the fashion collab. They explain (translated from German to English):
Besides all the euphoria for the prettily put together design-cooperation, we want to remind everyone, which unsympathetic players are on that project. Because Alexander Wang and H&M are more similar, as one would think on first sight: Wang once was criticised for the bad salary of his sewers in China Town, who are working 16 hours per day without a break, and the swedish child-labor-employer, is known for preferably making it's sewers work as long and if possible also by petite hands, in Asian sweat-shops, to offer T-shirts for 4,90 Euro. They agree on how to handle their workforce in the most efficient and free-enterprised way – in the most profit-optimised way.
But the film doesn't just examine the issue of child labor from afar – it gets up close and personal, with one child laborer giving a thumbs-up to the camera and saying, "I am honored to be a part of H&M's designer collaborations." This "homage" video claims that it aims to honor the workers who created the collection, as well as H&M and Alexander Wang in their production decisions. Fake or not, the video satirically highlights real problems that plague the fashion world—especially brands known for their affordability and accessability.
H&M has stated that the Wang collection was manufactured in China, Turkey and Italy—not India—and has also pointed out discrepancies in the "homage" film, such as clothing labels that do not match those of the collection. They concluded their statement saying, "Our child labour policy is based on the UN Convention on the Rights of the Child and the International Labour Organisation."
The company has come under fire before for less-than-ethical labor practices, which it has worked to fight against – even recently leading it to cut ties with one spinning mill in southern India after it was reported to engage in child labor. Moreover, it has stated on its website that it works to prevent child labor through factory examinations, "H&M's auditors carry out regular checks to ensure that there are no underage workers in the factories. The occurrence of child labor at H&M's suppliers or their subcontractors is very rare."
We should also add that this isn't the first time Wang has been involved in a labor dispute. Back in 2012, a $50 million lawsuit was brought against the designer by thirty workers, who claimed they were forced to work 16+ hours a day in a tiny, windowless Chinatown sweatshop, as Haupt and Roth mention. A few months later, the two parties came to an undisclosed settlement and the case was dismissed.
While this "promotion-video" set out to intentionally mislead customers into thinking child labor had a part in the creation of the collection, it has also certainly shed some light on the reality that some clothing manufacturers partake in. The Alexander Wang x H&M collection was not constructed by child laborers, but that doesn't mean that child labor doesn't still happen elsewhere.