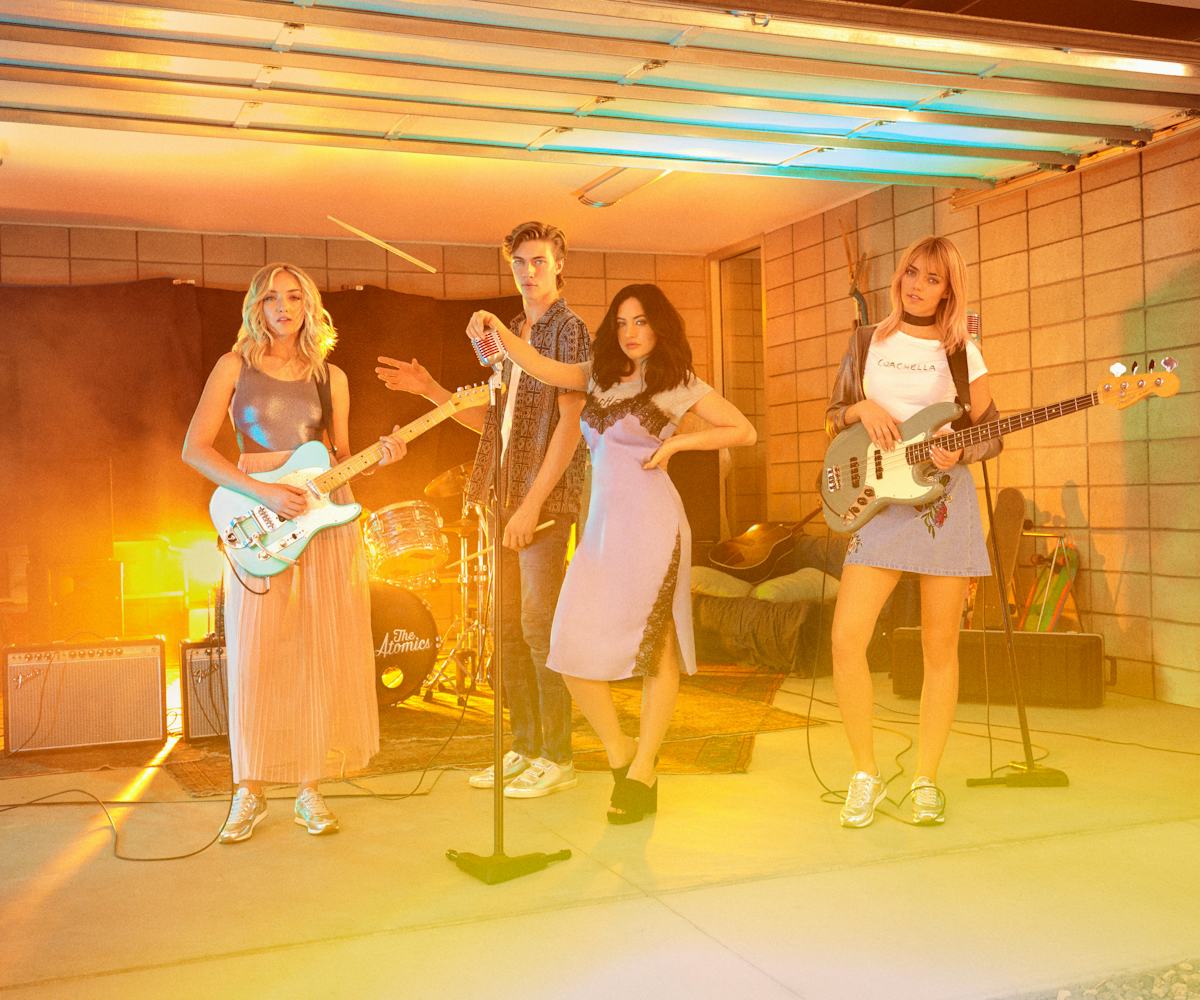 Photo courtesy of H&M
The Atomics Star In H&M's New Coachella Collection
Is festival season here yet?
Despite how cold it may still be outside, festival season is on the horizon. Today marks the launch of H&M's Coachella collection, and we couldn't be more pumped for this year's festival circuit. 
Given the cool factor of the band The Atomics, it makes total sense that the brand tapped the four It Kid siblings, Lucky Blue Smith, Pyper America, Daisy Clementine, and Starlie Cheyenne, to front the campaign. They not only star in the dreamy photo campaign but also have released an exclusive music video to coincide with the drop.
The music and fashion icons certainly know a thing or two about style. "Music has always inspired fashion," says Lucky Blue Smith, who is also a high-fashion model. "I think it gives people another way to express themselves."
"The Coachella look is generally very free-spirited and colorful. I think a lot of the style is inspired by the desert and heat," says Pyper America. This also describes H&M's collab perfectly. From metallic raincoats and graphic print bodysuits to cosmic jewelry, the collection is all about being loud, free, and, more importantly, yourself.
Don't have your Coachella tickets just yet? H&M is giving all a chance to win two three-day passes. Bring your old clothes to any H&M location for their garment recycling initiative, and not only will you receive 15 percent off of your entire purchase, but you'll be given a chance to enter the contest. Can I get a hell yeah?
Below, watch the four siblings cover "Let's Live For Today" by The Grass Roots, decked out the latest festival gear. Check out the gallery to check out more from the campaign.