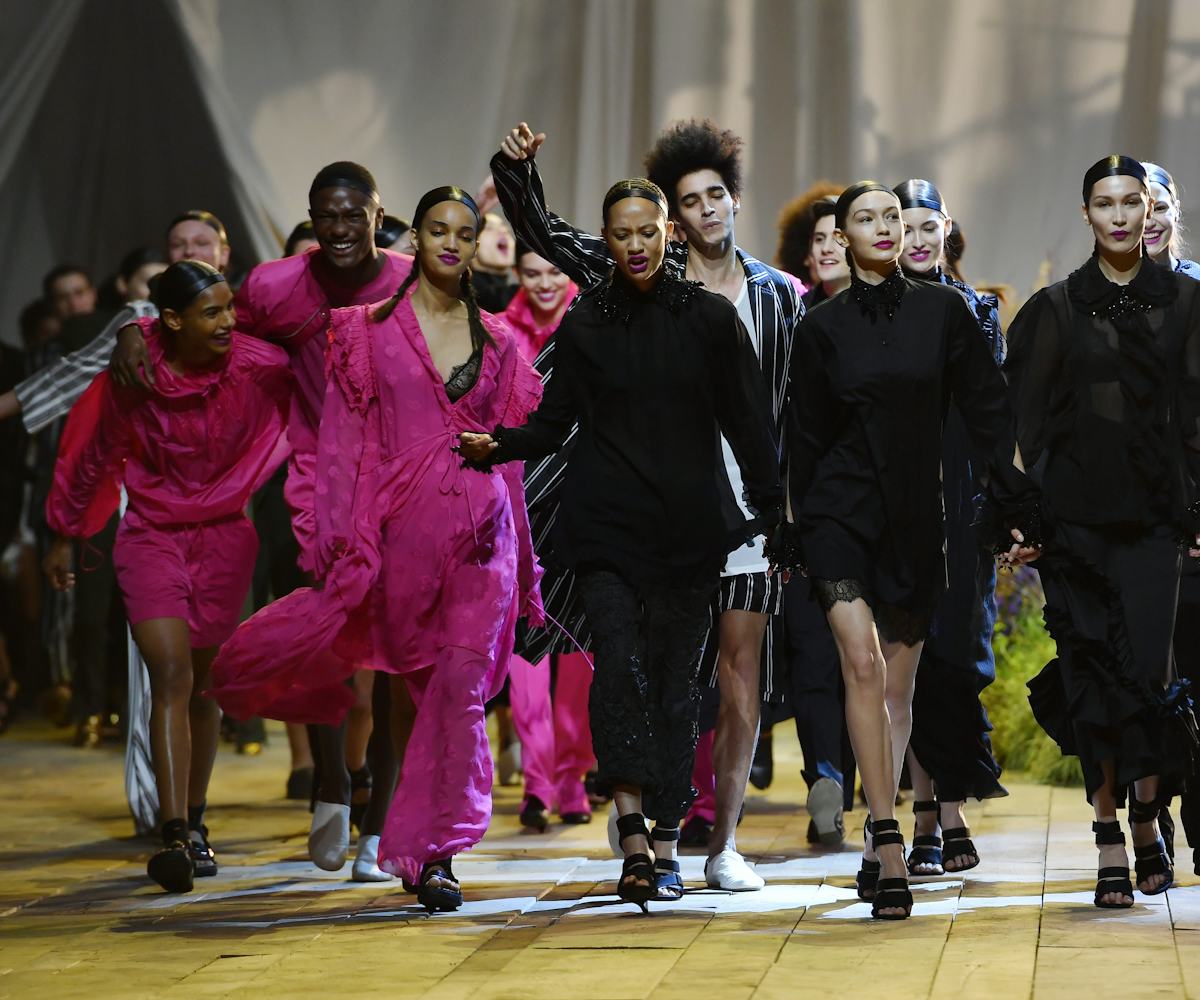 Photo by Pascal Le Segretain/Getty Images
Is "Manure Couture" The Future Of Fast Fashion?
As fast fashion labels strive to be more eco-friendly, all sorts of new sustainable processes are coming out of the woodwork. In H&M's effort to become 100 percent sustainable by 2040 (which is quite a goal, though they do have 23 years to reach it), they've invested in a number of new, eco-friendly fabrics. While their most recent Conscious Exclusive Collection featured a textile called Bionic, which is made from recycled shoreline plastic, some of these new ones are a lot more, erm, interesting.
According to Refinery 29, one of these new materials they invested in just so happens to be made out of poop. While that might sound, well, pretty gross, it's actually a beautiful fabric that's, more importantly, sustainable.
The fabric, which is formally called Mestic (sounds a lot nicer than "poop fabric," am I right?), uses a process that transforms the cellulose found in cow manure to create a soft, yet sturdy and stink-free fabric. The best part? The other manure components (such as phosphates and water) that would typically be waste are used to fuel the process. That's just about as eco-friendly as it can get.
While we don't know exactly how soon we'll start to see our sundresses made from Mestic, it's expected to one day be as common as viscose. In fact, inventor Jalila Essaidi has already started creating garments with it. Check them out, below.