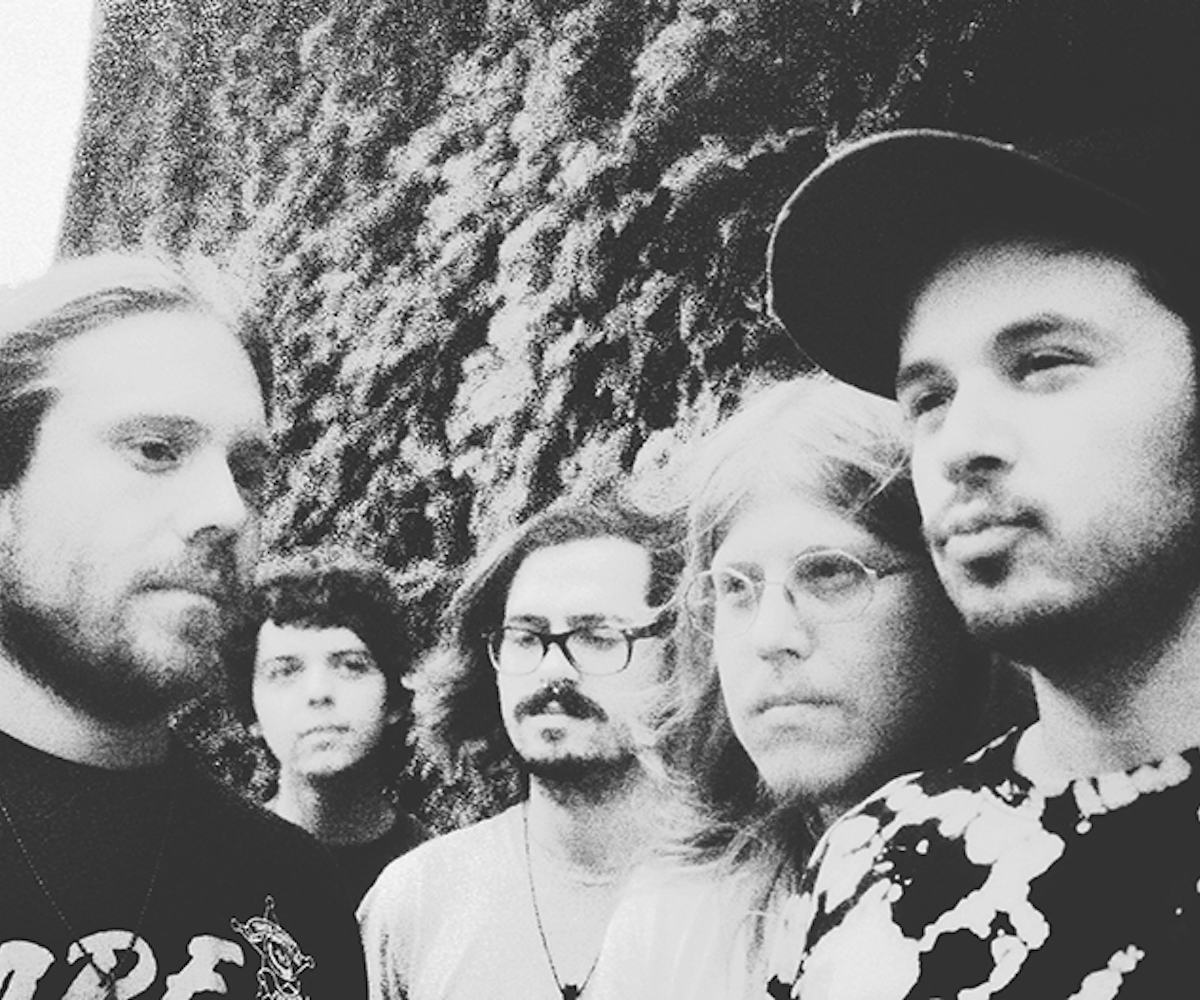 Photo by Alison Scarpulla.
Holy Wave Drops a Dreamy New Track
the austin garage-psych band releases "california took my bobby away"
Austin-based act Holy Wave blends garage and surf rock with heavy reverb and echo to create a sound that is dreamy and hazy. The band, comprised of multi-instrumentalists Ryan Fuson, Joey Cook, Kyle Hager, Julian Ruiz, and Dustin Zozay, first formed in 2008 when they moved from their hometown of El Paso to Austin. They since have released two LPs and a compilation, and are set to release their new album Freaks of Nurture on March 11th by, fittingly enough, Austin Psych Fest's label Reverberation Appreciation Society. Today, we're excited to premiere "California Took My Bobby Away" off the new album. The song is inspired by Bobby Fuller, and you can definitely hear it underneath the droning vocals and gloomy, almost haunting melodies—encompassing classic surf rock in a way that is shoegazey and modern.
"'California Took My Bobby Away' is a song for Bobby Fuller," Ryan Fuson told us in an email. "We wanted to make a song that was loud and ominous, like something you could have heard on a Flamingos record if it was dumbed down and modern."
Listen to the new track below.