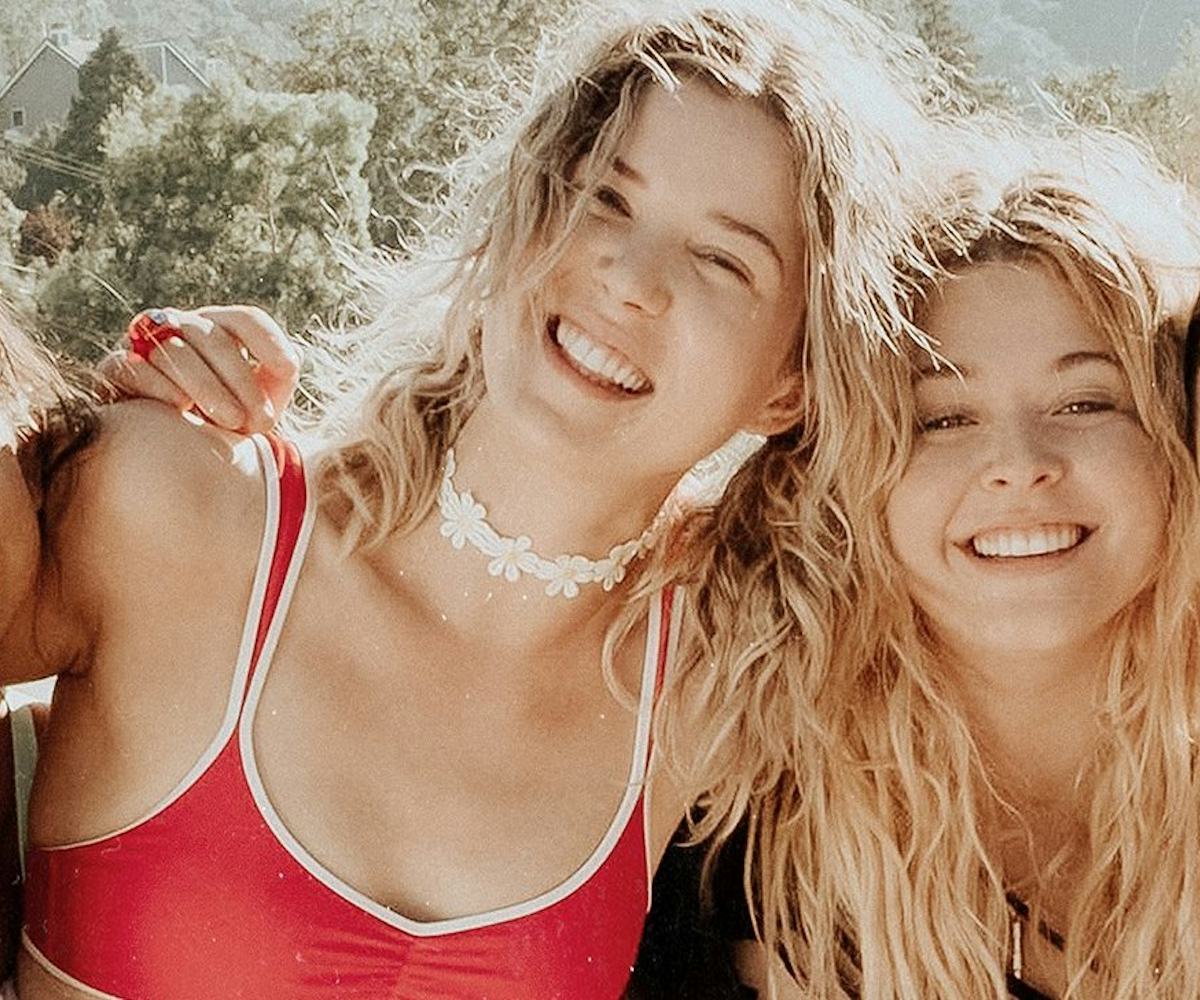 Photo via Lionsgate
Arden Cho On Finally Getting A Script By Another Asian-American Woman
Cho stars in 'The Honor List'
The Honor List is the rare film centered on young women that's also actually helmed by women—which is precisely what drew Arden Cho to the project. Best known for her time on Teen Wolf, Cho makes her return to the big screen, alongside a heavy-hitting cast that includes Pretty Little Liars' Sasha Pieterse, YouTuber Meghan Rienks, and actor-model Karrueche Tran. Following the story of four former best friends—three of whom reunite to complete a bucket list made their freshman year in honor of their late friend Honor (played by Cho)—it's a heartwarming, flashback-filled story that Cho says she admires for not patronizing or pandering to teen girls.
"People minimize teenagers' problems or issues—whether it be your reputation at school or what your friends think about you or family stuff that's going on," she says. "I feel like this movie makes you feel like, 'No, whatever you're going through, that affects you, and that's real'—and that's so important." Not only that, but Cho says the film was particularly important to her because it meant she finally was able to read a script written by another Asian-American woman. "We have a few families on TV that might represent one type of Asian-American family right now. But at the same time, we're not normalized," she says, shouting-out screenwriter Marilyn Fu for creating a set of fully fleshed out characters. And while this may feel long overdue, Cho says grateful for the opportunity for a myriad of reasons. 
Read our Q&A with her below.
What initially drew you to this film?
I think I really enjoyed just the depth of it. It wasn't just your typical teenage girl movie. It wasn't just about four girls. It wasn't a Mean Girls movie. I feel like a lot of times—for female characters—it's about dating or love and romance, and I feel like this movie really wasn't about that. It wasn't about women being sexy or beautiful, but it was about this inner strength [that teen girls have].
What was it like working with such a great woman-centric power cast?
Oh, it was amazing. It was something that we still talk about to this day. The first day that we all got together, we were just chit-chatting. Our director, Elissa Down, is amazing. She wanted the four of us to meet—no pressure, just to hang out. We grabbed lunch. We really just talked, and it was really fun, because we all felt like we had so much in common, even though we're all very, very different. 
We became friends through the process, and everyone's so cool and down-to-earth. And our crew being predominantly women also provided such a safe space. Not to say that men don't make us feel safe, but there's some stuff in the movie where we have to be very, very vulnerable, and the women on set really provided a safe space where we felt comfortable. 
Have you noticed yourself consciously gravitating toward more projects like The Honor List?
Yeah, so it's interesting. Last year, I did a few projects like that. I also did a web series also directed and written by a woman, produced by women...In the end, we can do it just as well. I just feel like we don't get as many opportunities. But I've noticed that when I'm on sets, and I see a woman grip or woman [director of photography] or a woman camera operator, I always get really excited.
It's like the secret girl code—seeing them and being like, "Hey, what's up girl? We're in it." In this business, there are times when it's like, "Yeah, I'm the only woman on set" or it's like one of three women. But on The Honor List, I didn't even realize it was a predominantly female crew until we were finishing. Because in the end, nothing's different. Everyone's doing their job the same—if not better. 
I think the one thing that I did notice is nobody ever yelled on set [on The Honor List]. That was very nice. I don't know if that has anything to do with gender, but I'll just say even when we were rushed—even when we were losing daylight—I would've never really known it. The energy was always very "take your time" to the actors. Maybe that was just Elissa being such a great director, but we never really felt [pushed]. I think sometimes when things get hectic, people can feel a little rattled on set, and maybe there's some disrespect here and there, but we never really had that. Every day was great. On days we weren't working, people would show up and be like, "I wanna be here..." I remember being like, "Well, I wanna come to hang out." Meghan would show up on days that she wasn't filming. Same with Sasha. It was fun. The girls would bring snacks. It didn't feel like work.
I know you've been vocal in the past about Asian-American representation onscreen and the strides we've made in that space. What was cool about The Honor List was also the Asian-American representation behind-the-scenes. Can you talk a little about that?
I love when I saw that Marilyn [Fu] wrote the script. We have a few families on TV that might represent one type of Asian-American family right now, but at the same time, we're not normalized. I love that even in this film, there are very few lines about her ethnic background, [but it's related to] who Honor is or what she wants. But in the end, none of that really has to do with her being Asian. She's just a normal teenage girl.
I think that's what we need more of—Asian-Americans on movie screens and TV screens where they're normalized. Where it's not about them being Asian or a person of color. It's just about them being a human. I think that's why sometimes when I see movies with an Asian family, but it's very stereotyped, I don't find that relatable. I'm Asian-American, but my family wasn't like that. We grew up in Texas. We ate fried chicken and steak all the time. I didn't eat sushi until I was 24. 
I always feel like people misunderstand the difference between an Asian story and an Asian-American story. That's completely different, too. I have friends who grew up in Asia, and our experiences are so different. Even though we might look the same, I feel like being Asian and then being Asian-American is completely different.
I think it's exciting because this is the time where we [as Asian-Americans, as women] can really do anything. I feel like there are less rules. People are sort of stepping out of the box and being, "No, we can do anything we want," I feel like I love this whole rule-breaking thing that's happening right now.